By Hannah Schenker
Do you remember seeing the first sonogram of your wee babe? It may not look like much to some, but to you it is proof of the utter magic that is the creation of new life. Most of us end up sharing it on social media when we announce our pregnancy, and then sticking it to the fridge where we can see its fuzzy black and white magic every time we pass. But one artist has been getting creative and turning them into beautiful, colourful paintings.
Irish artist Laura Steerman is mum to three children, and has recently transitioned away from a career in law into the world of motherhood and art, now working solely on her creative projects at Quaint Baby Bespoke Ultrasound Art. She began painting her own daughter's scans after some reduced movement scares. Those scans became so important to her.
Each scan showed her baby was doing just fine despite the lack of kicks, but each time she left the hospital she was aware just how much of a miracle it was that her baby was alive and well. All she had to celebrate these moments were the tiny scan images they gave her to take home.
"The black and white blurry images just didn't do my baby's precious self, justice," she says. "The ultrasound photographs I treasured were too small to hang on a wall, too vague to blow up and even the colours didn't seem to do their joyful dispositions justice. It seemed a shame to tuck them away in baby books."
Drawn to creativity as a way of processing all those huge emotions, Steerman began to get out her paints and start painting, to soothe her soul. From there, things took off.
"Friends started to ask for paintings and then their friends did. I think every pregnant woman goes through a similar emotional, physical, mental and spiritual rollercoaster during pregnancy and then parenthood. Each person has their own reason for wanting their baby's scan to be painted."
Steerman says the process of meeting with new parents, hearing their stories and connecting in this way is deeply fulfilling.
"It's emotional painting babies in the womb for families. No two experiences or babies are the same. People's reactions are unbelievable – ranging from joy, tears and gasps of surprise (in a good way!). I share all of this with them, often finding myself crying as I paint an angel baby thinking that their mum never had the good news I did on one of those scans. It reminds me that I am so entirely in love with my children and full of gratitude that they are here with me today."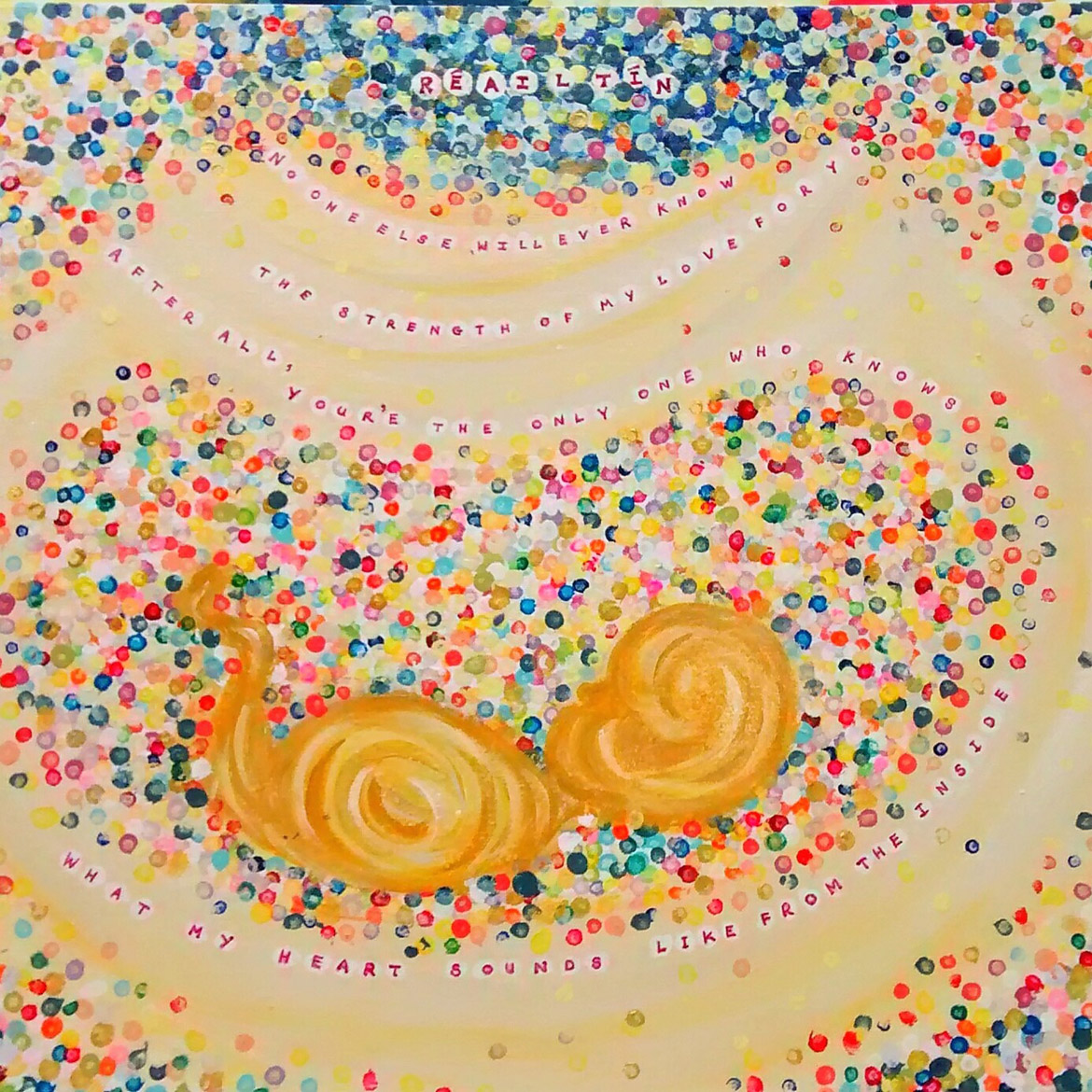 See more on next page…