Take a look at this innovative "farming kindergarten" in Vietnam, built by Vo Trong Nghia Architects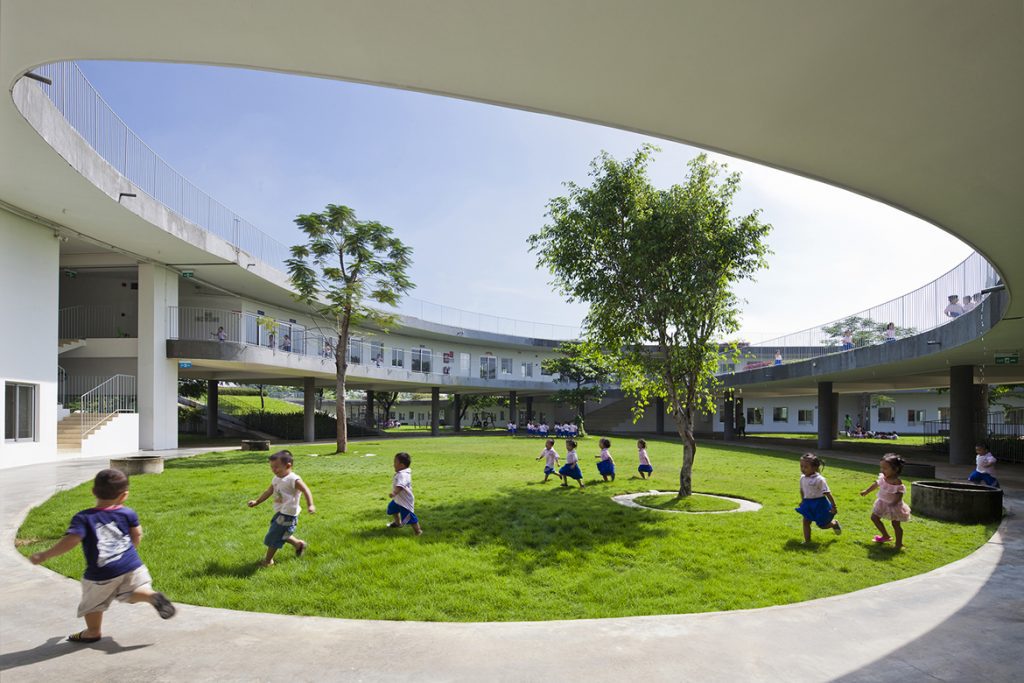 From their site:
Vietnam, historically an agricultural country, is facing changes as it moves to a manufacturing based economy, taking its toll on the environment. Increased droughts, floods and salinization jeopardize food supplies, while numerous motorbikes cause daily congestion and air pollution in the cities.
Rapid urbanization deprives Vietnamese children of green lands and playgrounds, thus relationship with nature. Farming Kindergarten is a challenge to counter these issues. Located next to a big shoe factory, and designed for 500 children of the factory's workers, the building is conceived as a continuous green roof, providing food and agriculture experience to children, as well as an extensive playground to the sky. 
The green roof is a triple-ring shape drawn with a single stroke, encircling three courtyards inside as safe playgrounds. Recently, an experimental vegetable garden was realized on its top. Five different vegetables are planted in 200m2 garden for agriculture education.
All functions are accommodated under this roof. As the roof lowers to the courtyard it provides access to the upper level and vegetable gardens on top- the place where children learn the importance of agriculture and recover connection to nature.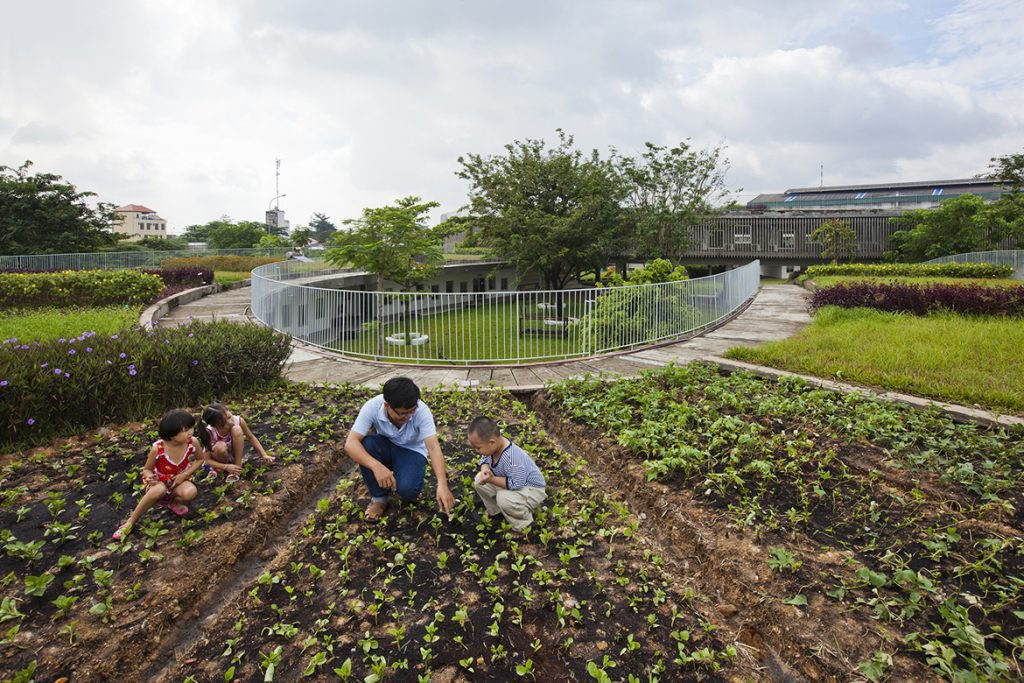 The building is made of a continuous narrow strip with two side operable windows which maximize the cross ventilation and natural lighting. Additionally, architectural and mechanical energy-saving methods are comprehensively applied including but not limited to: green roof as insulation, green facade as shading and solar water heating. These devices are designed visibly and play an important role in the children's sustainable education.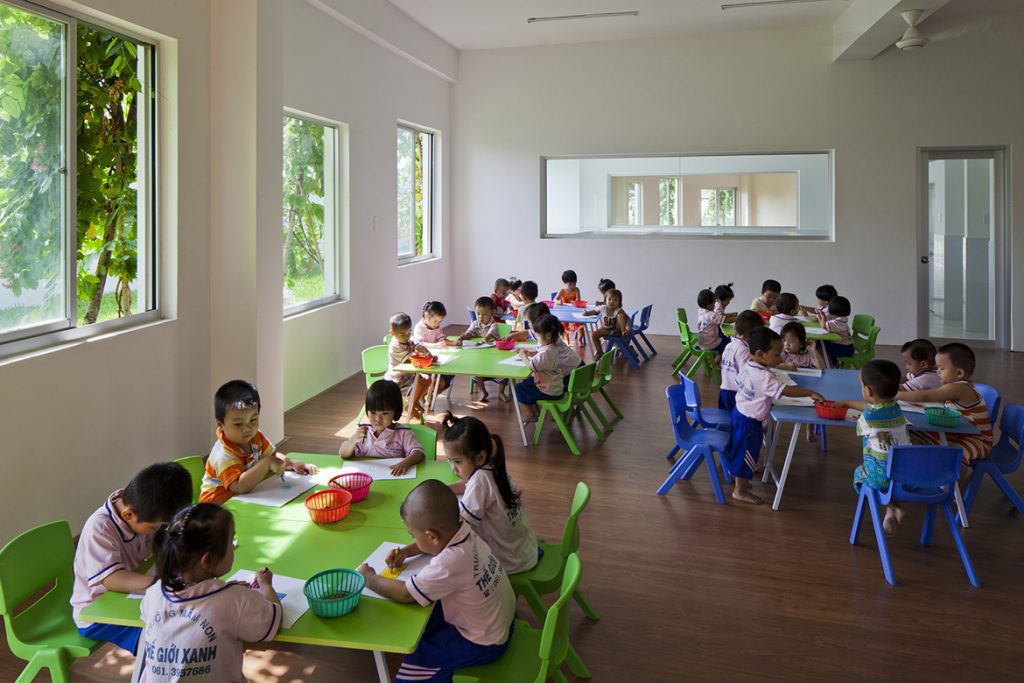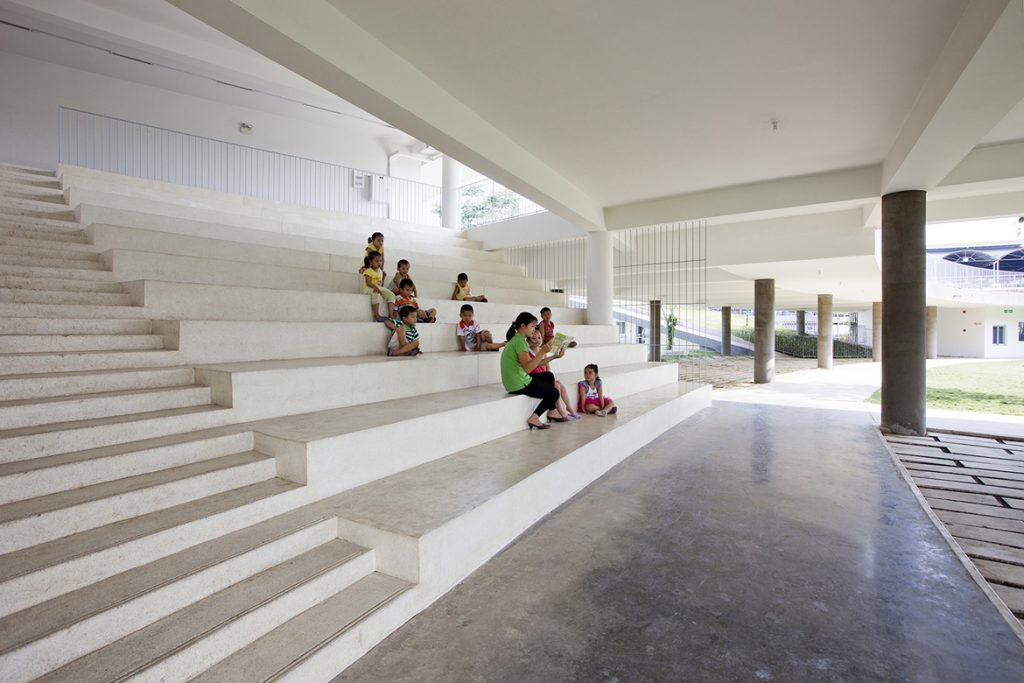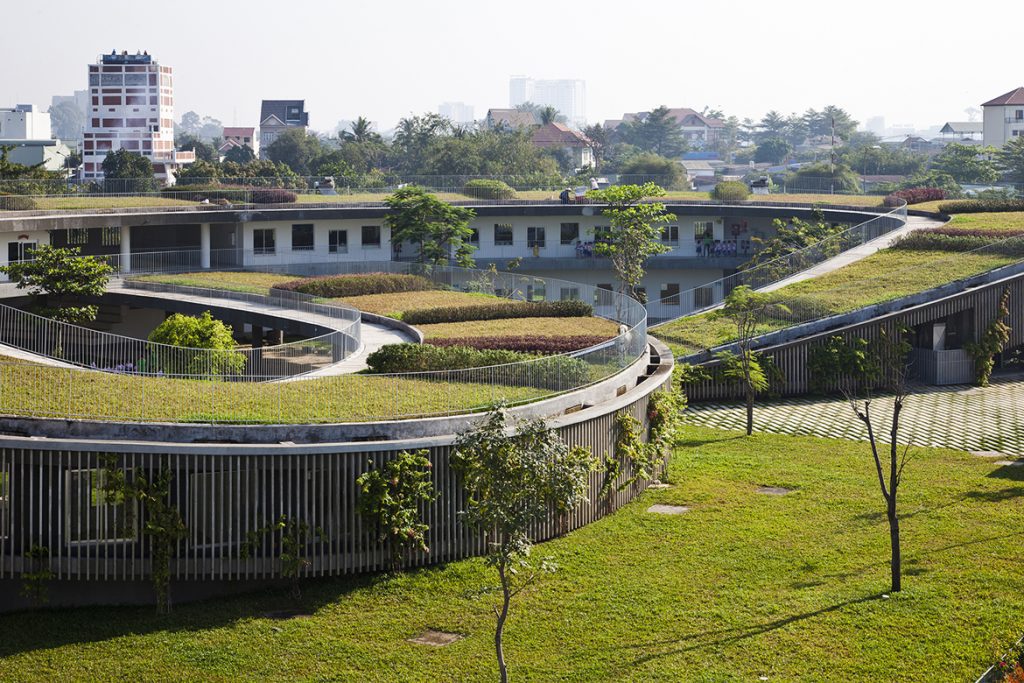 Factory wastewater is recycled to irrigate greenery and flush toilets. As a result, the kindergarten is operated without air conditioners in the classrooms despite being located in a harsh tropical climate. According to post-occupancy record issued 10 months after completion, the building saves 25% of energy and 40% of fresh water compared to baseline building performance, reducing its running cost greatly. 
Well – we are inspired! It's always heartening to see building design with children in mind.