By Charlotte Keeys
The most elegant and engaging way to include your family in your celebration … and look great at the same time!
Ethical baby sling brand brings the trend for babywearing at weddings into the mainstream.
When bride Dalton Mort decided to wear a colourful baby sling from sustainable babywearing brand Oscha Slings down the aisle, she couldn't have anticipated the internet storm the pictures from her big day would stir up.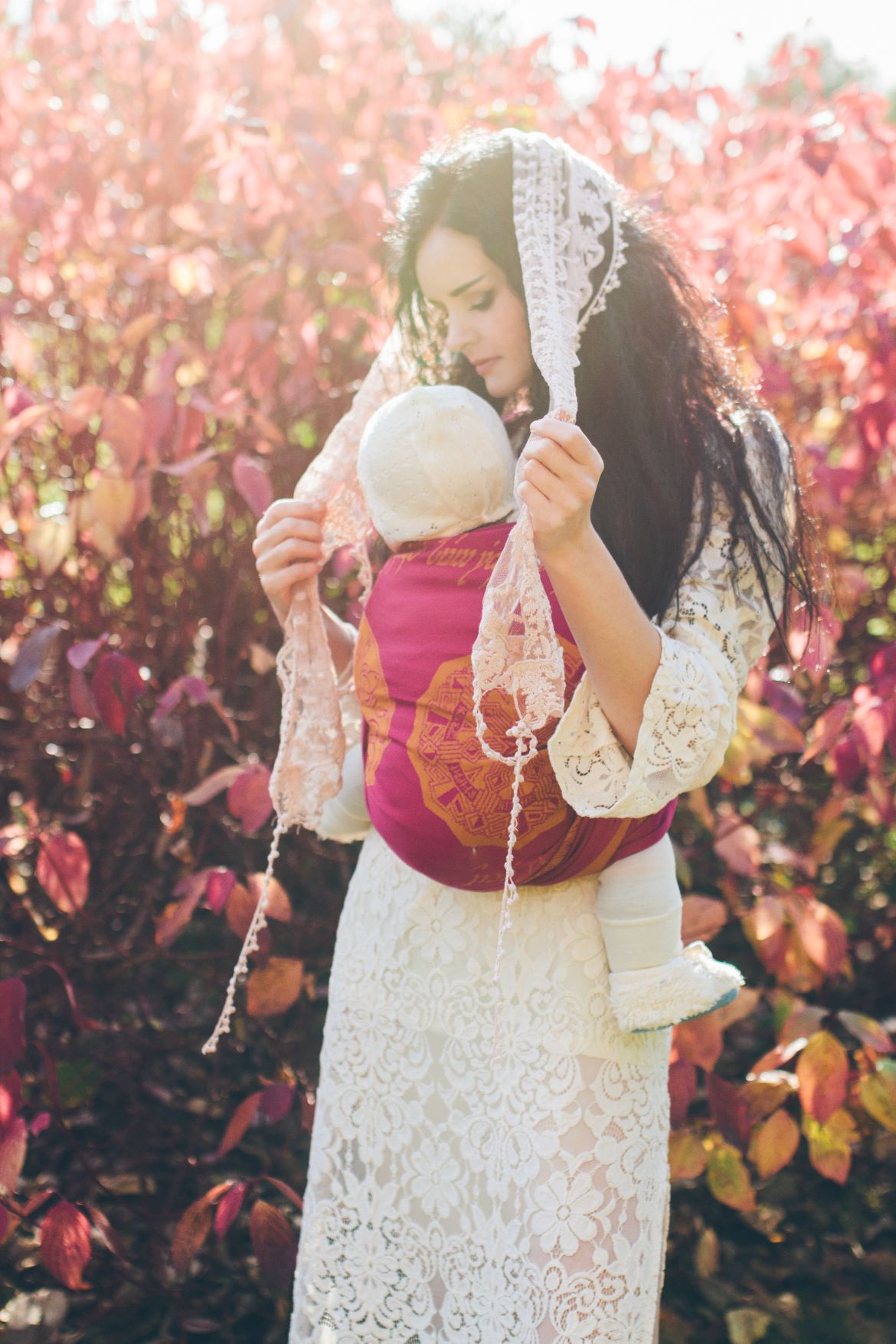 Since these stunning images went viral back in February 2019, the trend for carrying your little one in a statement sling during your wedding ceremony has been growing in popularity. We are predicting that this will be one of the biggest wedding trends of 2020. 
Not only is babywearing a practical way to care for your little one while you say "I do", but it also allows your whole family to be involved in the amazing day you have planned. With your child an integral part of the look and feel of your big day, they will love looking back and seeing that they were a part of your wedding! 5 Reasons to Use a Baby Carrier on Your Wedding Day
See next page for more…