Tara Treasures was inspired by a desire to help female artisans in Nepal to have a continuous income and to grow their families. Their beautiful felt products are carefully designed in Melbourne and handmade in their cottage industry in Nepal, where they support fair wages for the artisans and communities who produce their lovely products. Their gorgeous designs encourage children to enjoy open-ended play with toys that are eco-friendly and made from natural material. Here, Jooli Chan shares their experience of setting up a family business, along with their hopes and dreams for the future.
The passion: What inspired you to set up your business?
Tara Treasures was born because we wanted to help women artisans in Nepal to continually have work and grow their families. Jag is from Nepal and we have been privileged to be educated and call Melbourne home for more than a decade. A trip back to Nepal after the major earthquake strengthened our desire to provide more work opportunities, no matter how small. Soon after, we collaborated with a few felt cottage industries to produce our felt designs.
The launch: How did you start out in the beginning?
We were market stallholders in various markets and festivals around Victoria for a decade. Tara Treasures was our side hustle and a hobby business where our weekends were spent sipping coffee and catching up with other stallholders (perhaps more than selling!). We started launching our business online in March 2020 when due to a surreal situation named Covid, we found ourselves not having any permanent jobs and two young children to raise.
The innovation: What was the biggest breakthrough for you with your business?
Our market business was steadily growing and we were just cruising along. The biggest breakthrough was shifting our business online and realising that many Australians (other than Victorians) love our felt designs. This led to us producing more designs and giving more jobs to our artisans. Five months into lockdown, our felt products were bursting out of our double garage and we had to rent an office-warehouse space as soon as the restrictions eased. A year after launching our products online, we started to sell to stockists who share the same ethos as us.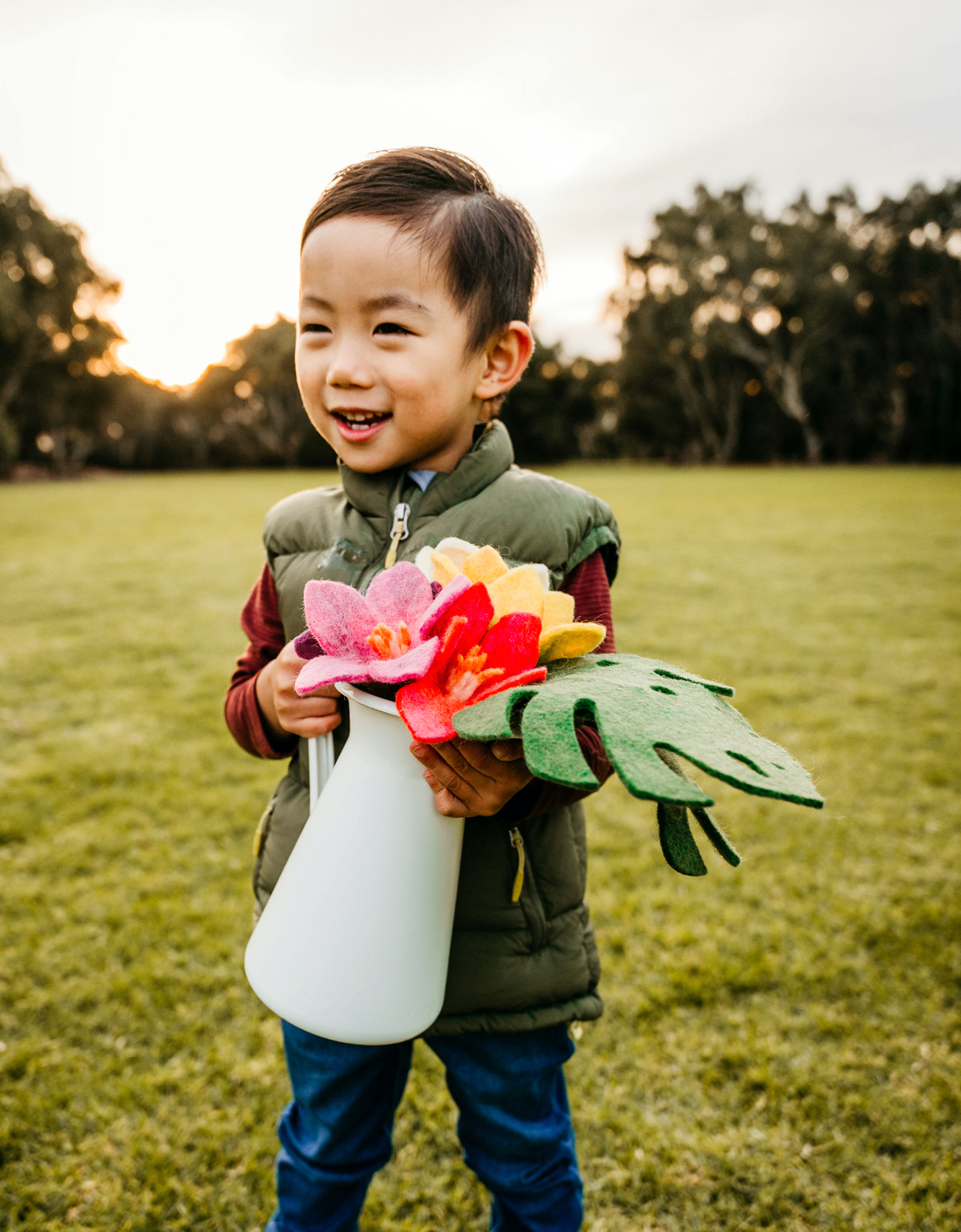 Yin and Yang: How do you balance work and family?
Running our own business actually gives us the flexibility to manage the needs of our young family. When I was working in a 9-to-5 corporate job, I felt disillusioned when I became a mum. I used to feel that I was burning the candle at both ends. With a small business, we put in more time working, but we can also spread out those hours, which means that I may be replying to emails and putting in orders after we put our kids to bed. This way, at least one of us can be present in the moment when our children are awake.
See next page for more…