Submitted by Charlotte
I had my first child three months ago – a dream birth.
Everything went to plan, including my sister being there to capture the first seconds / minutes / breaths of our son Boston's life. She is not even a photographer but she captured the most magical moments that I could never ever put into words. I will be eternally grateful! I adore these photos.
For some unknown reason I prefer to not take medicine. If I can avoid it I will. I don't even know why but I have just always hated it. When I became pregnant and had to start thinking about my birth plan, I knew straight away I wanted to do it drug free. I also hate needles so an Epidural was not top of my list.
So my birth plan was simple. I told my midwife three things: I want to avoid hospital if i can, try my best to give birth drug-free and have someone there to photograph my baby's first moments.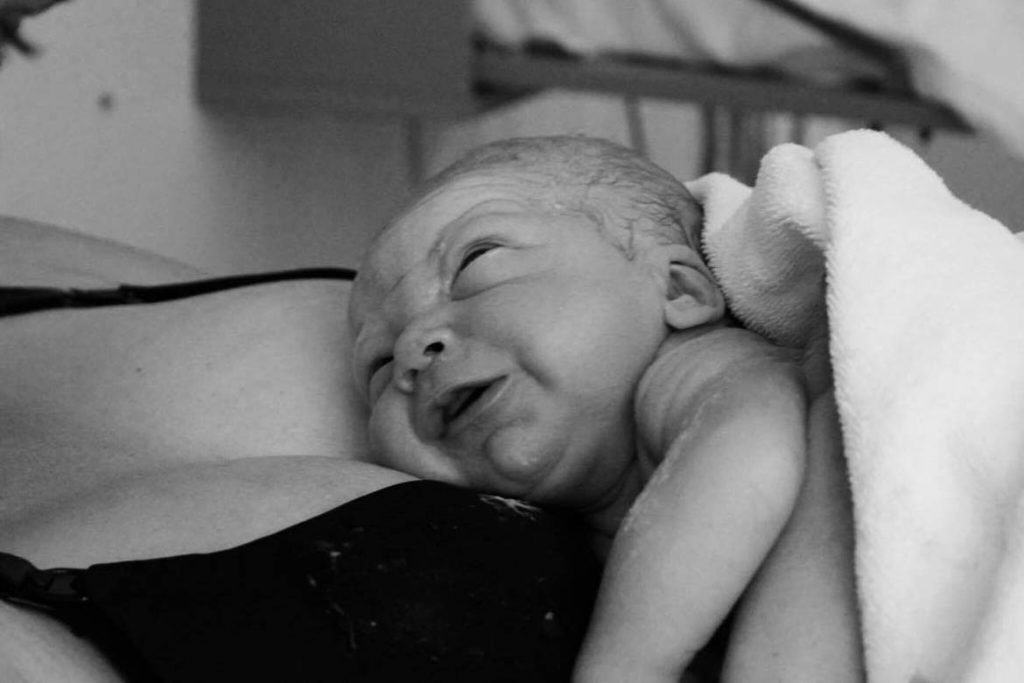 My due date rolled around and nothing happened. A week later, labour pains came shooting through. When I was 7cms dilated, my husband, sister (my photographer) and I headed up to Warkworth Birth Centre.
Three hours later I pushed out our son Boston, all natural, and my sister captured the most special, beautiful shots of Boston's first moments. I was so lucky that my birth plan was spot on – I was open to going to hospital if I had too, if I felt like I was dying I would have taken an Epidural, but having my sister capture those moments was a definite, no matter what ended up happening. I will never regret that decision as now I can always remember the most beautiful moment of my life.
My sister sent me these three photos the next morning. I remember waking up (somewhat) more relaxed and no longer in shock of having my baby in the world. When I saw these photos, tears started streaming down my face as I relived those heart-stopping moments, then looking over at my precious healthy Boston.
I felt like I was the luckiest mum in world.
---
Thanks so much Charlotte for sharing your special day and your special boy with us!