The longest six-minutes of my life and the shining star that followed
By Marta Willis. Photography by Marijke de Jong.
A loud pop woke me on the 2nd of July at 2.30am. I was exactly 38 weeks pregnant. I jumped out of bed despite my 'whale-ness' in fear of wetting our brand new bed. After my waters broke (in the bathroom, thank goodness!) I tried to go back to sleep. Too excited, I checked 'cyber world' to find out what was special about the date. It was a full moon. Jupiter and Venus were standing together forming the Bethlehem star in the night sky, for the first time in over 2015 years. I looked up and thought – what a special star to be born under.
The first wave came at 3am.
Ten minutes later the next one, and then they came even more regularly. I couldn't wait any longer and woke my husband.
I found it easy to manage the surges and soon enough they started coming every three to five minutes. As the intensity increased, we decided to call our midwife Anne, and arrange to meet at the Bethlehem Birthing Centre. My first daughter's birth had been at home but it simply felt right to go to the centre, especially having the Bethlehem star in the sky!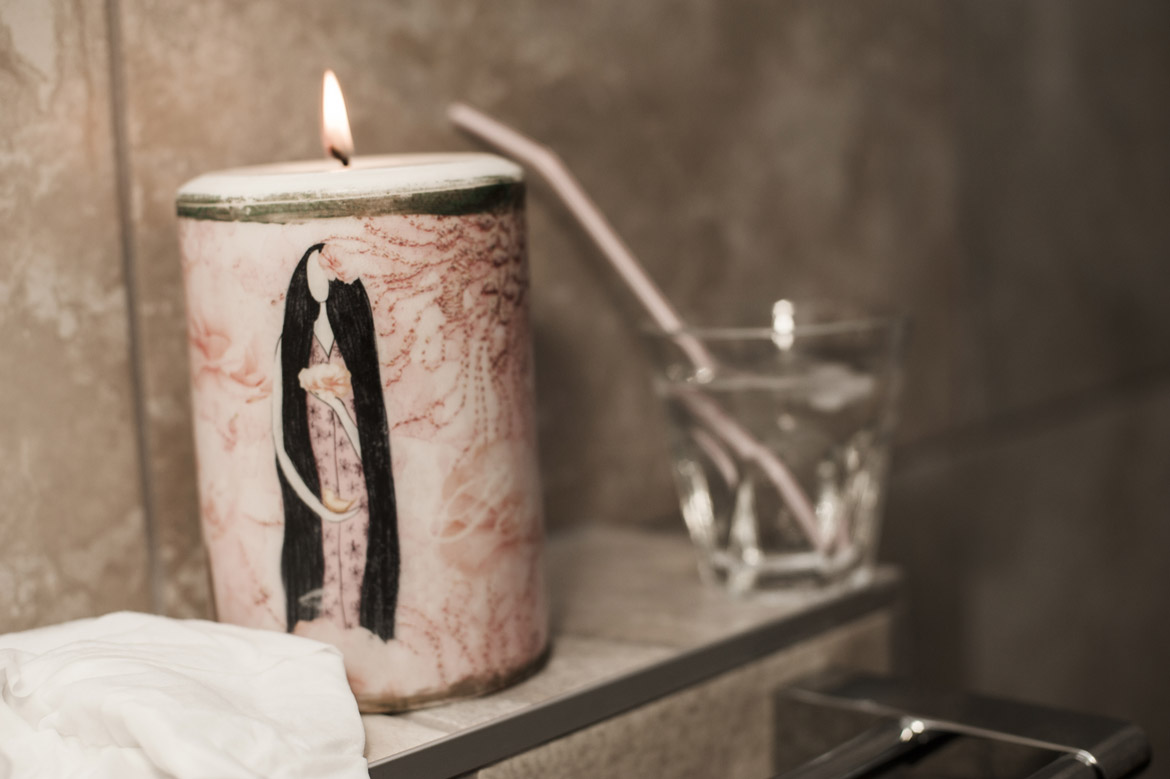 Our little girl was close.
We arrived at the centre around 5am, welcomed by our midwife, a lovely student midwife, a tub filled with hot water, and our birth photographer, my close friend Marijke de Jong. I was grateful to have her there, as I had not one image of my first homebirth because the camera somehow got lost under the tarpaulin!
All of a sudden I felt the urge to nest. I started organising everything, my aromatherapy oils and diffuser, baby clothes, homeopathic remedies, everything! I didn't feel like I could birth until everything was tidy around me.
Anne checked the heartbeat and my cervix, only to announce I was fully dilated. I couldn't believe I'd gotten through the first stage without feeling that I couldn't cope, or out of control.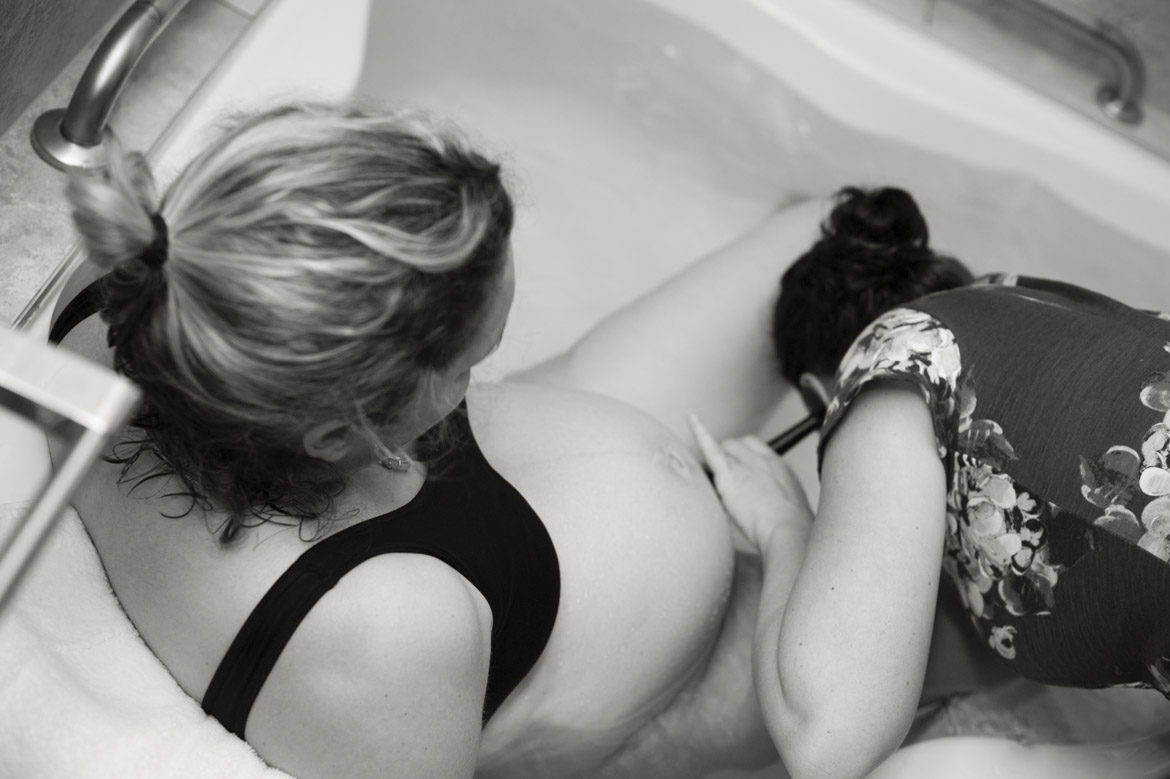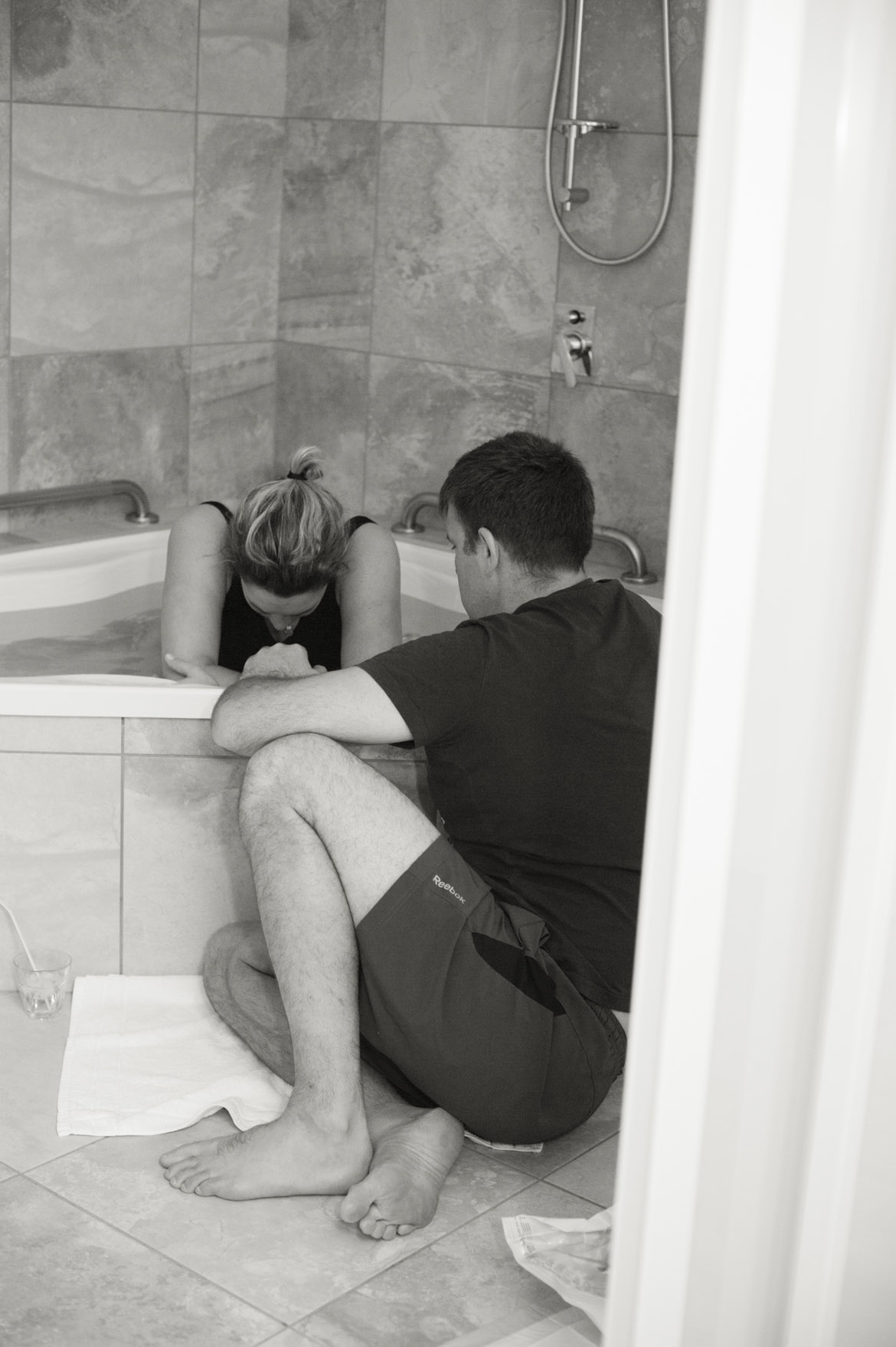 The power of the breath.
I was inviting each surge into my body, and allowing it to take over. Nothing else existed, only my tightening womb, and breathing. With every breath I knew I was a heartbeat closer to meeting our little one.
My husband was by my side and I felt so grateful to him. It is such a special sacred space, where you as a birthing woman is open on every level, your heart, your soul, with the up and down melting together.
I rocked back and forth during surges, making deep 'aaaaaahhhhh' mantra sounds. The vibration of my own voice felt so soothing. Baby was coming way too fast, and I felt my tissues wouldn't keep up. Then it hit me! You need to push the same way you do when you're going number two on the toilet!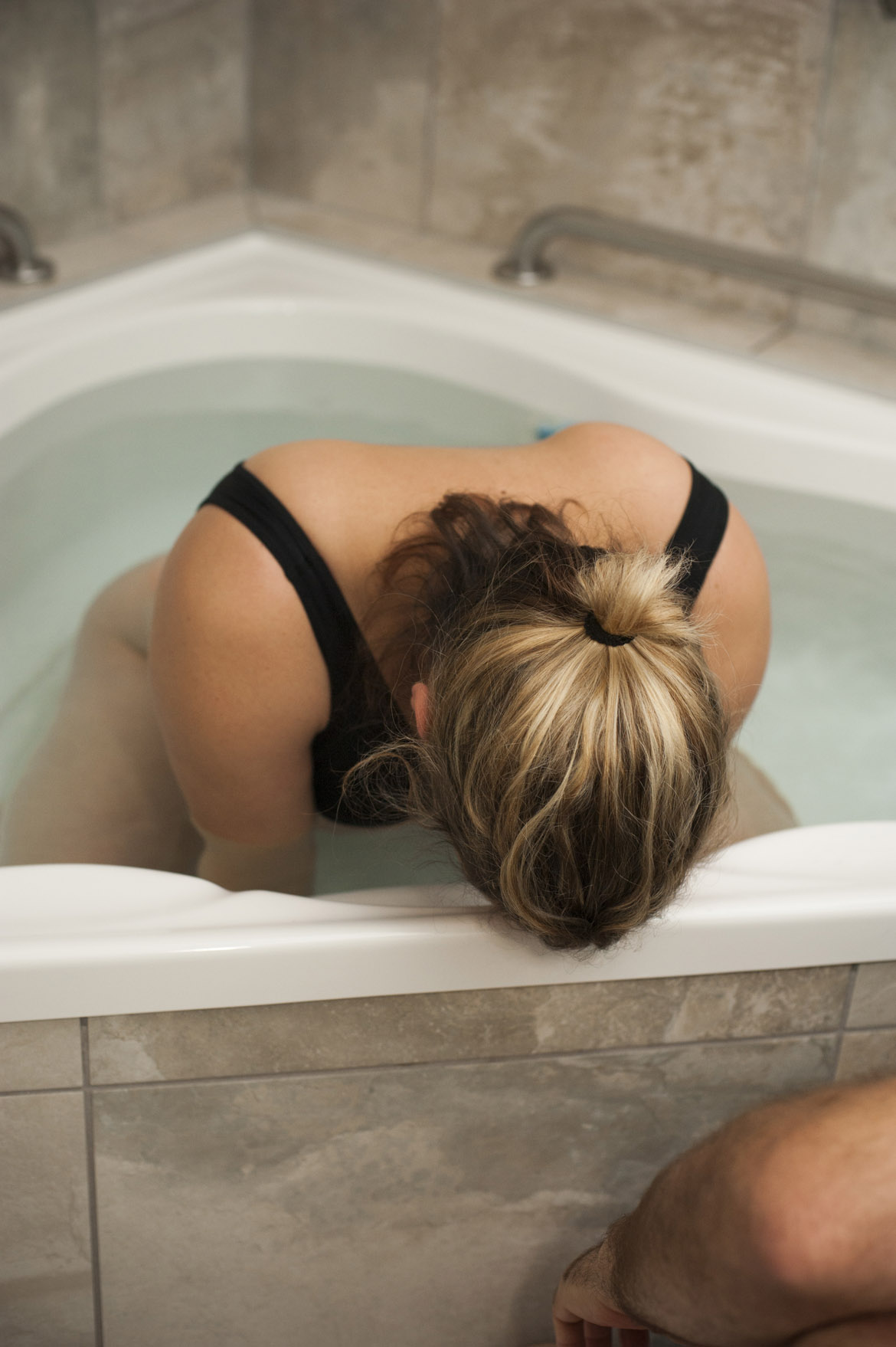 Bringing my baby earth side.
I was in transition for about 20 minutes and my surges were almost back to back. I knew I had nowhere to go, I was the only one to bring my baby earth side. I surrendered and let my birthing take over my being. Breathing truly was my savior… I felt the ring of fire for a short time before her little head came soon after.
Anne asked if I wanted to lift my baby out of water so I reached down to bring my precious little parcel up to my heart.
My universe expanded in that moment. You might not see the little details of your baby but you sense her whole being on a different level.
Just four hours after my first surge, I was holding this perfect little human being in my arms. She felt so delicate, so petite, yet complete, resilient and strong. Like little butterfly wings, she opened her eyes and looked deep into my soul before slowly closing her eyes.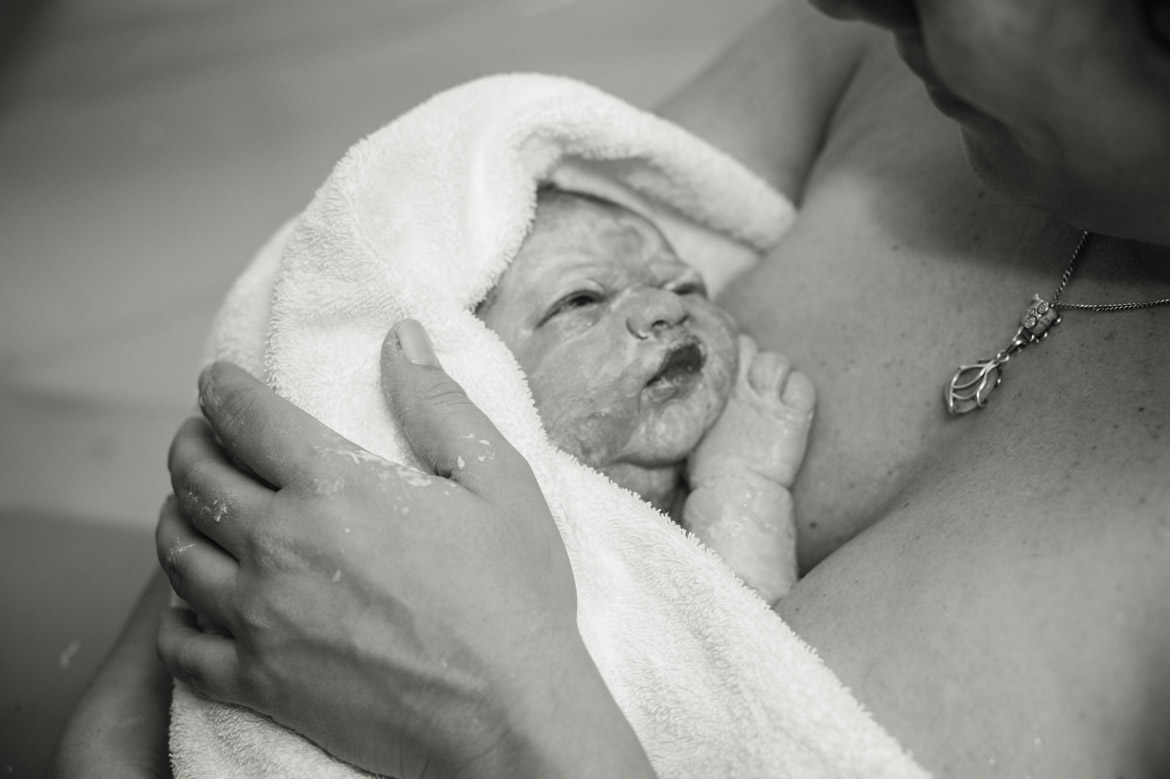 And then she stopped breathing.
Anne saw the color in my baby's face change and just as she asked if she was breathing, I heard myself say "She's not breathing."