By The Little Mulberry Project
Little ones love to paint – painting paper, bubble wrap, leaves, sticks, stones and even (often) themselves. As well as fun, painting is great for developing hand-eye coordination, strengthening fine motor skills, and exploring colour, form and design concepts.
Painting the unique shapes and textures of egg cartons is very entertaining for little ones and offers a multitude of crafting options. Egg carton flowers are a great art project and this little wall hanging craft shows them off beautifully with a little boho chic!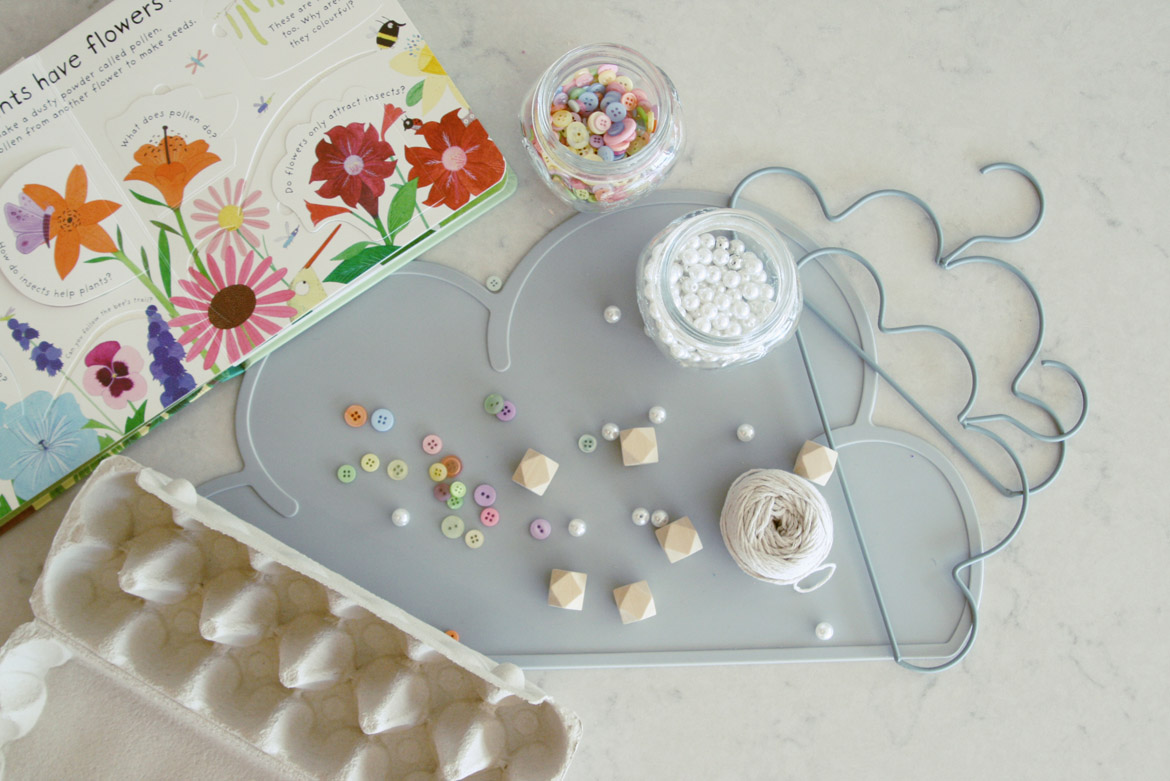 MATERIALS
Egg Cartons
Paint
Skewer
Twine / Wool / String
Beads / Bells / Buttons / Loose Parts
Hanger / Branch / Rattan Ring
CREATIVE PROCESS
Let little hands brush, dab, swirl and splatter paint on the inside and outside of some egg cartons.
Once dry, cut out each egg holder section to form flower shapes – rounded petals, long thin petals, pointing petals, etc
Punch hole in base of each flower with skewer.
Tie knot at end of twine and begin threading flowers and beads, bells, buttons in various patterns.
Tie top of twine to your preferred hanger / branch / ring.
Enjoy your beautiful hanging bouquet on the wall.
My little one also wanted to make a classic bouquet with her flowers so we glued some to popsicle sticks and added buttons to their centres.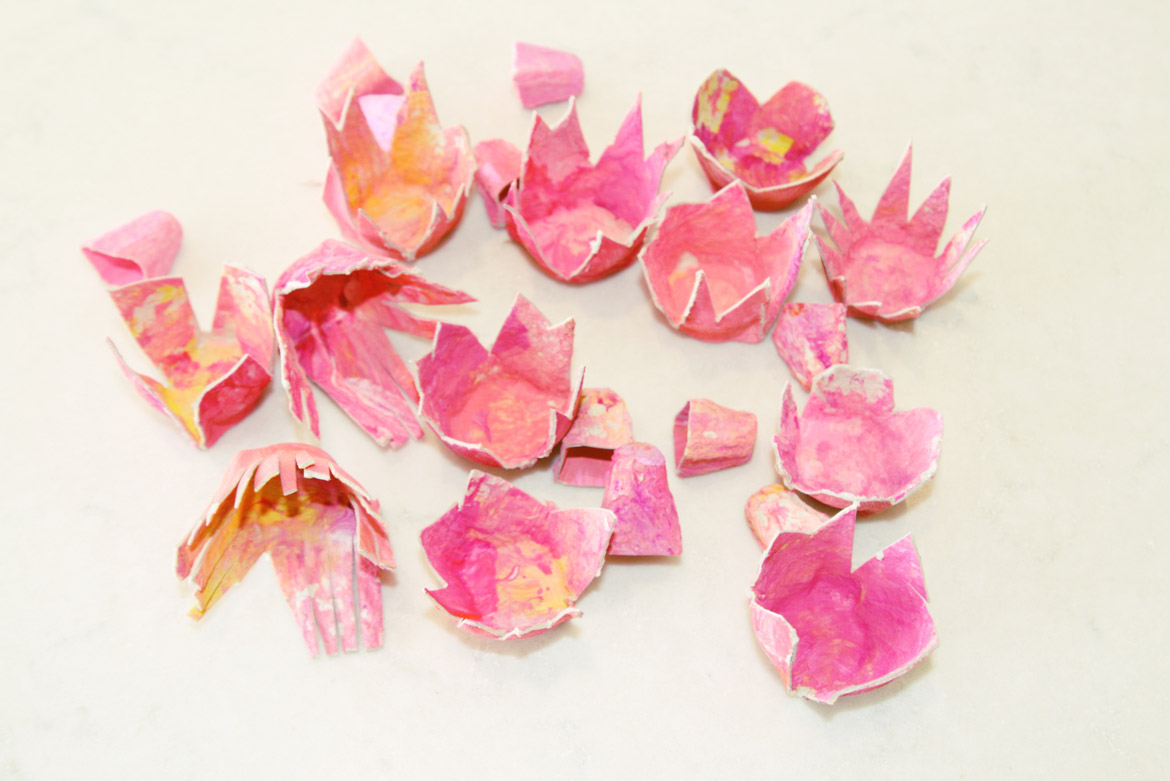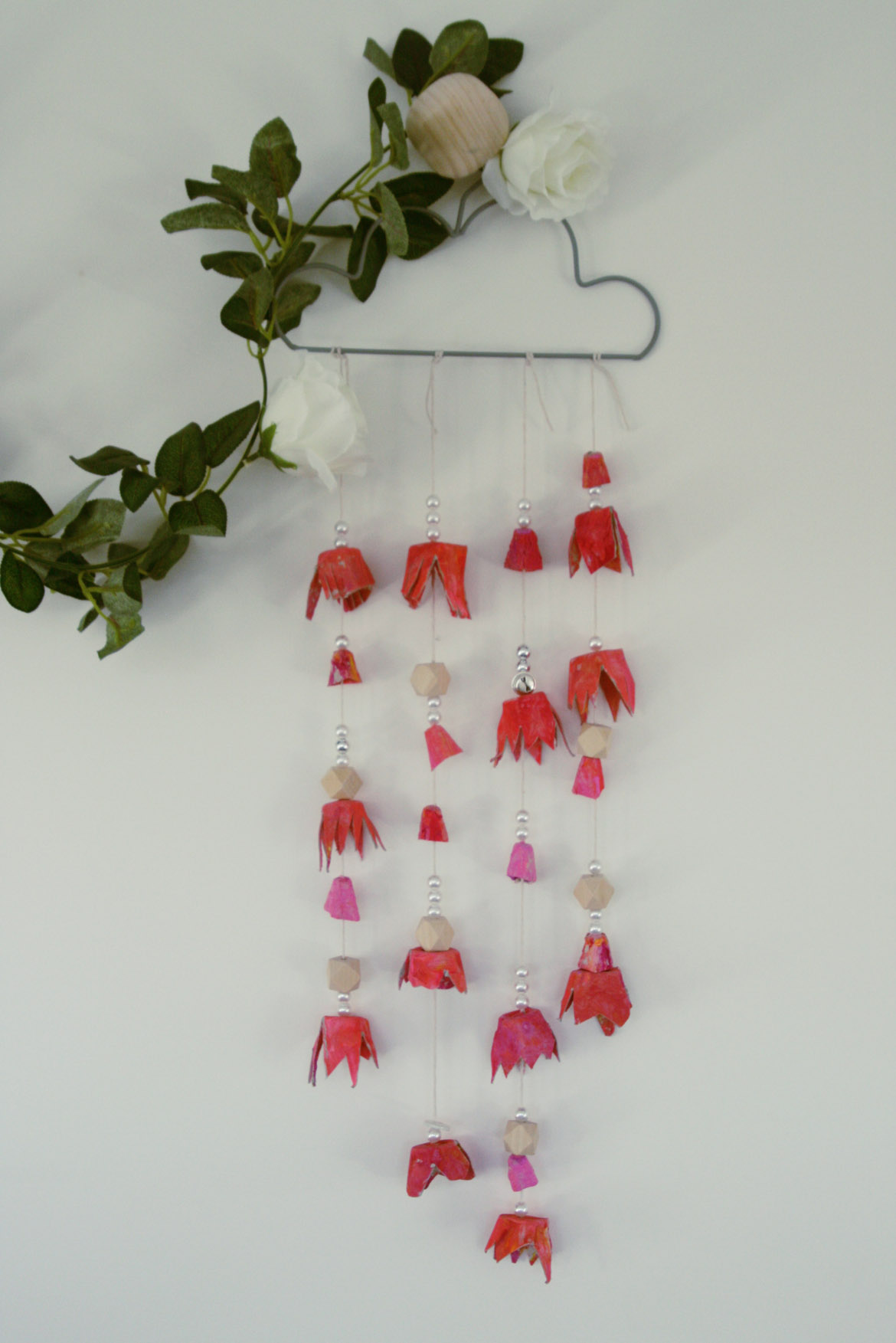 ---
The Little Mulberry Project is a virtual scrapbook created by a stay-at-home mum of two adorable girls full of their creative crafty projects, adventures and explorations. For more creative inspiration check out their Website or follow them on Instagram.