hummingpea is a story of evolution, persistence, growth and recognition of self. Born out of a love for texture and an intrinsic need to create, Pennie Emma is inspired by her own life experiences and other people's stories of self discovery. She believes in the restorative power of choosing to be still and slow, as well as to celebrate the beauty in all things. She creates beautiful unique pieces of jewellery, homewares and gifts, all made in her home studio in southern Adelaide, South Australia. Here she talks about her creative journey of self worth and discovery.
The passion: What inspired you to set up your business? 
My personal journey with self worth and finding meaning in every day began years before I officially started hummingpea, out of a long-term battle with chronic fatigue syndrome. Living my days with excruciating slowness, my frustration had grown, and finding meaning became paramount. This is when I began making beaded jewellery and other eclectic experiments. A few years later, I opened my Etsy shop, as a further exploration of finding purpose in my days. 
My venture began there, but it wasn't until years later, when I was deep in the midst of mumming a toddler and a baby that it felt like the right time to consciously make a go of it. Life had taken me all over the world by now, where I'd ended up extremely inspired by the works of the Impressionists at the National Gallery in London, but without any art materials except for fabric and thread. I feel that here is where my journey as we know it began!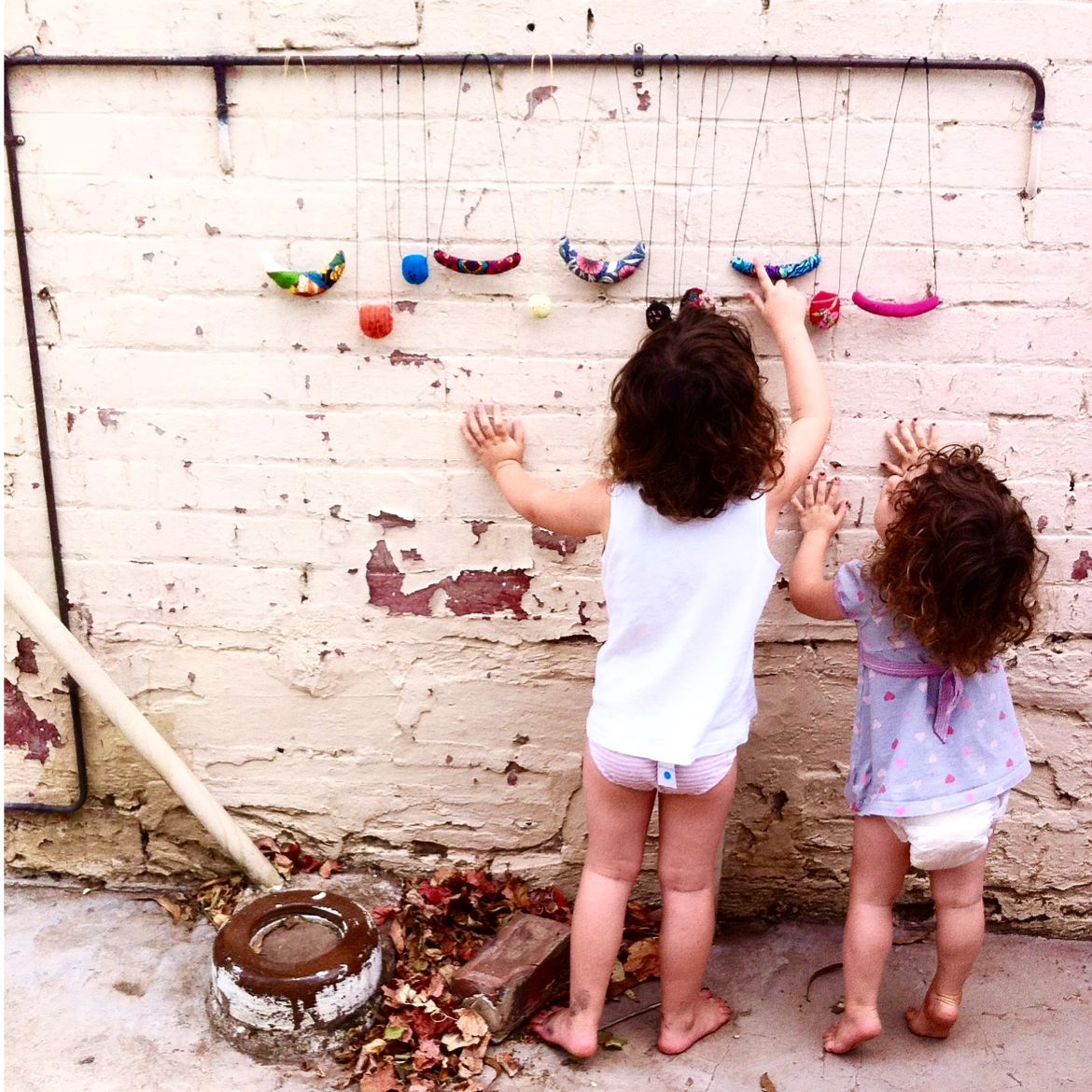 During the first few years of the all-consuming world of mumming, I slowly began to forget who I was; again, on a different kind of search for purpose. I had never imagined that I would need an outlet other than mothering as much as I did, because I had always dreamed of being in this space, giving all my energy to my children. But as my mental health slowly suffered and I forgot how to truly know myself, I realised that prioritising my creativity was what I needed to bring 'me' back. And as much as it was about fulfilling my own creative desires, it was also about inspiring and encouraging others in their own journeys. I wanted to create pieces that encouraged people to still themselves for a moment and remember their worth in whatever situation they found themselves in. 
The launch: How did you start out in the beginning?  
Once I made the decision to turn my hobby into something more, the first step was to set up a dedicated space where I could leave things unfinished and not have to pack them away from the kids all the time. So I set up a corner of the spare room in our house with a desk, my grandma's vintage Singer, and my little box of threads. I took photos using the beautiful peeling brick walls of our old rented house, and I taught myself how to use Instagram. I taught my toddlers to sew, and we all made textile projects together. My customer base grew rapidly in the beginning, thanks to the fairly new access to social media platforms, and this gave me all the encouragement and drive I needed to not give up!
The innovation: What was the biggest breakthrough for you with your business?
I honestly think the biggest breakthrough for me was, strangely, when one day, quite suddenly, I found myself a single mum. I had some big decisions to make, one of which was what I was going to do for work. This was the catalyst I needed to make the next step towards an even greater commitment to my growing business. I also suddenly found myself with kid-free time for the first time in five years, and was able to grow my business faster than I otherwise would have. The more it evolved, the more alive I felt, and I realised I had found my place. 
My business really scaled up when I started to get my pieces into stockists and then again once when I made them available for wholesale orders. Whilst it was another huge learning curve, it meant that I had more time to make new products, and a wider distribution range. This also meant that my online sales increased, and my presence on social media became stronger too.
My business has always been one that evolves. My mind is never still for long, and so there is always something new to create! But the biggest evolution and turning point came when I started using words in my work. The quotes I use are all written by me (with the exception of a few generic, yet ultra-important ones) and the process of including them in my work was both very cathartic for my wellbeing and journey, but also surprisingly well received. I never imagined that people would relate as much as they did, and to this day, I am being told stories of how my words have touched someone's soul. This is a great measure of success for me. So not only did my business expand ten-fold with this addition, but it also gave me great satisfaction, and an increased drive to continue on.
It also soon led to the addition of cards into my stock range, which brought with it another new level of business, as these pieces were faster to create, yet still original. I love selling my cards – greeting cards, affirmation cards, and magnets – because it enables everyone to have a slice of the 'love', and also share it easily around!
See next page for more…