By The Little Mulberry Project
Halloween can be a little scary for little ones but these incy wincy spiderwebs have just the right mix of cute and spooky!
A great craft for practising those important fine motor skills and also those little (or loud!) singing voices – Incy Wincy Spider & Little Miss Muffet are firm favourites in our home.
Whilst bigger little ones will have fun working the wool / yarn into spiderweb patterns, littler ones can enjoy the wrapping process and will love adding extra spooky decorations like spiders and googly eyes. Miss 3 decided she also wanted a pink spiderweb and added butterflies and glitter (always with the glitter!)!
Happy Halloween!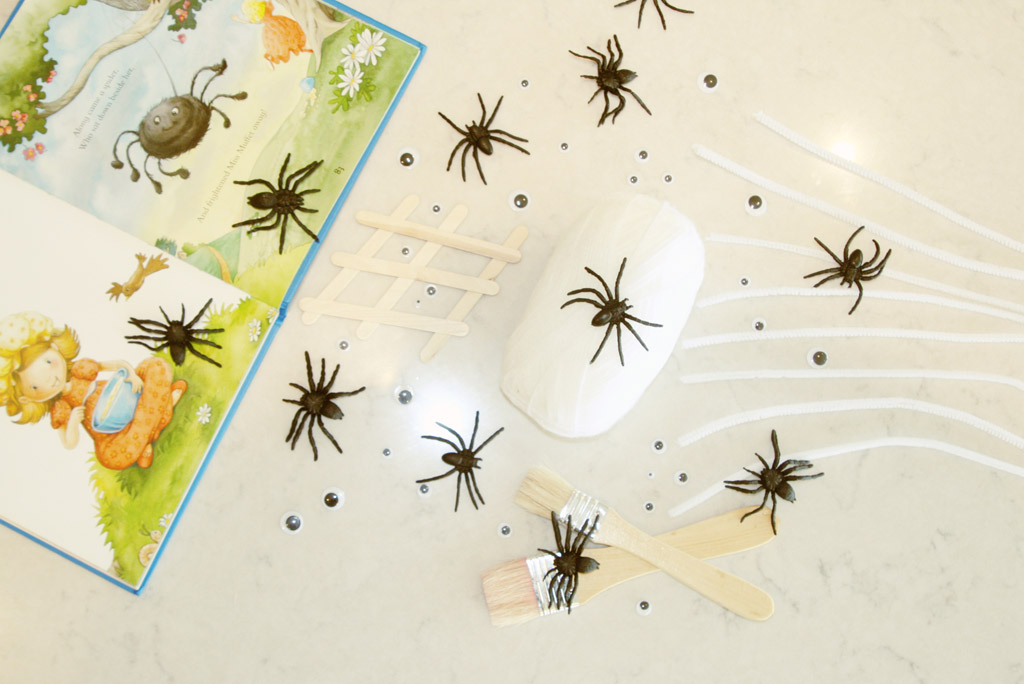 MATERIALS
Popsicle craft sticks
Paint
Hot glue gun
White wool/yarn
Plastic spiders, bats, worms, and googly eyes, etc.
CREATIVE PROCESS
Paint 3 popsicle sticks (orange and black are perfect for Halloween decorations).
Once paint is dry, use glue gun to glue together sticks at the centre in an asterisk shape.
Tie wool/yarn in a knot around centre of sticks and let little hands wrap the wool/yarn around the sticks in a fun spiderweb pattern.
Once finished, tie off end of wool/yarn and add some extra spooky decorations to the spiderweb – plastic spiders, bats, worms, and googly eyes, etc. with glue gun.
Hang around the house for some cute Halloween cheer!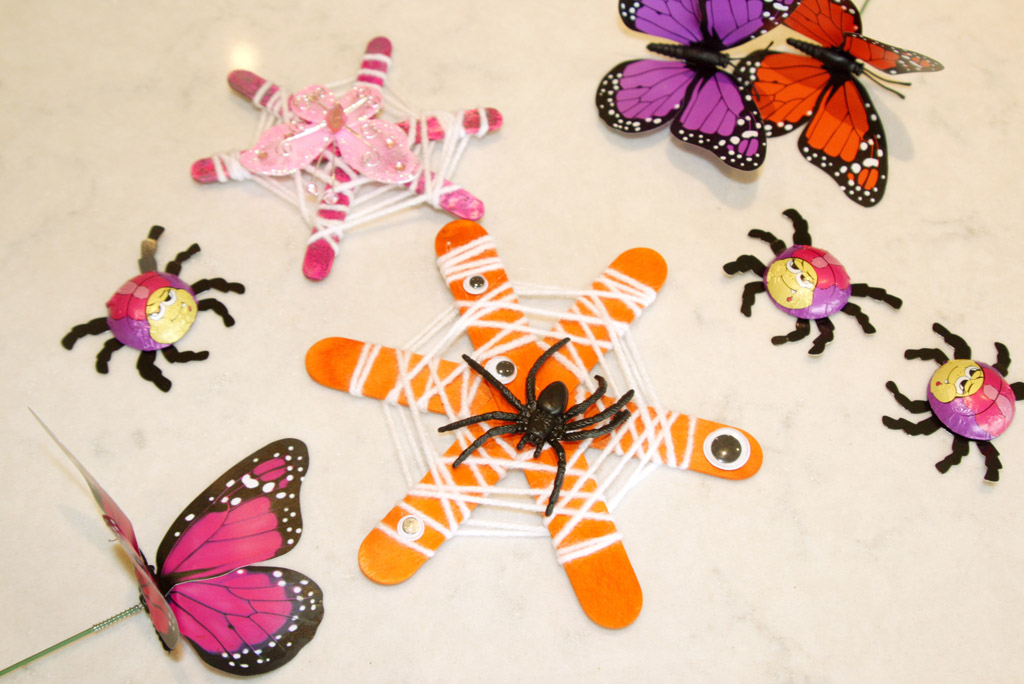 ---
The Little Mulberry Project is a virtual scrapbook created by a stay-at-home mum of two adorable girls full of their creative crafty projects, adventures and explorations. For more creative inspiration check out their Website or follow them on Instagram.