By Loveday Why
This is sugar-free, dairy-free and all kinds of amazing. Better than the real thing and good for you, this brazil nut chocolate spread will keep in your fridge for a couple of weeks if it even makes it there…
1 cup of brazil nuts
1 ½ tablespoons of coconut oil, melted
1 tablespoon of coconut cream
1 tablespoon of honey
¼ cup of cacao powder
Soak the nuts overnight. Drain and blend into a powder. Add all the other ingredients and spread lavishly on good toast. Delicious! Store in a glass jar in the fridge – it will keep for a couple of weeks, if you have any self control.
(Brazil nuts contain good fats, protein and selenium, all heart friendly stuff, and plenty of Vitamin E for your skin. Cacao is that magical antioxidant, containing shed loads of phytonutrients to fight off free radical damage, as well as amino acids and protein. Coconut oil is antibacterial, antimicrobial, nourishes the skin and helps to regulate blood sugar. Although it has lots of health benefits, honey might not be great for those very sensitive to sugar as it acts on the body in a similar way, so replace with rice malt syrup if you like.)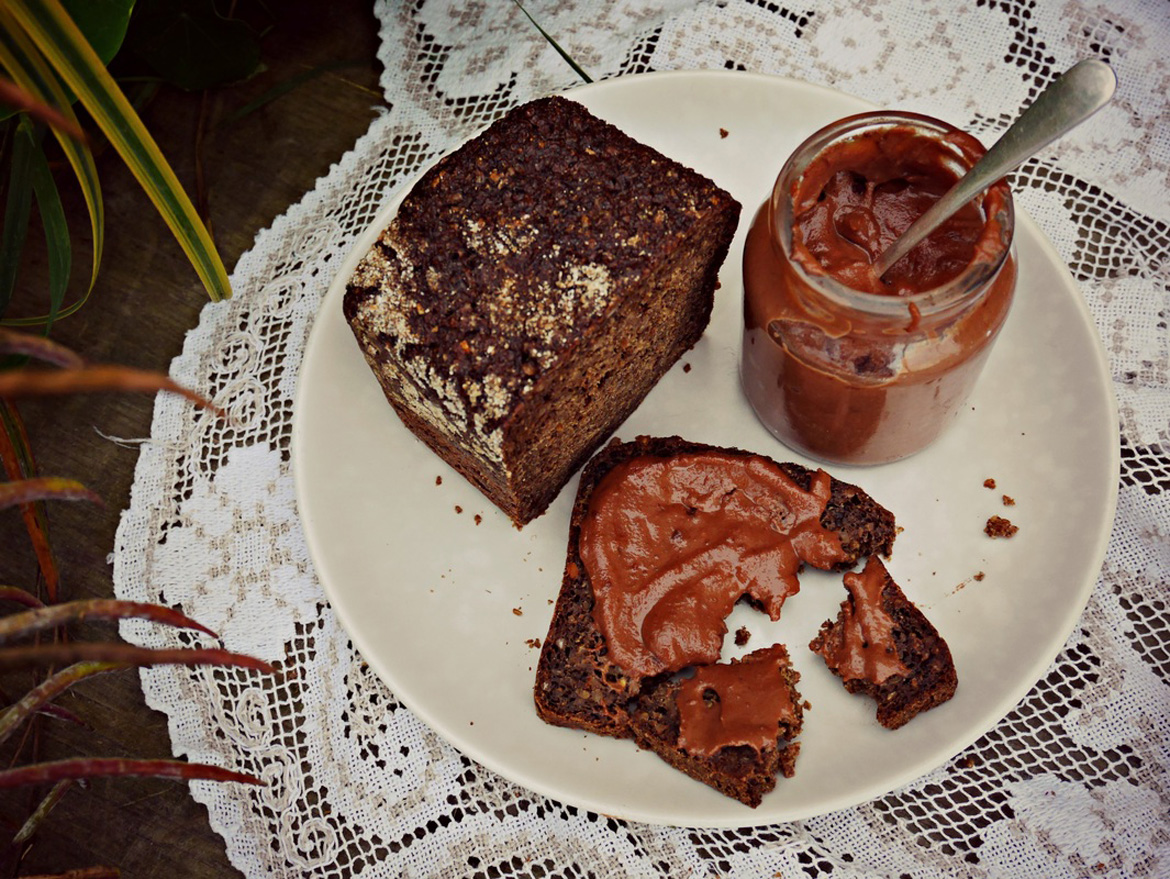 ---
Loveday is a writer, healer and coach. She offers in person and distant Rahanni energy healings and is currently leading workshops in movement, meditation and writing practices from Studio Tula, Dunedin. You can find more of her simple, nourishing recipes and vibrant, heart-led living on her website Wild and Good.