Feeling disappointed at the experience of having a bespoke ring made for her wedding anniversary, Celeste Armstrong was inspired to create what she wished she'd had available to her at the time: a ring designer, where you are in full control, choosing your own stones and designing the ring yourself. At Hart & Halo, they specialise in one-of-a-kind, high-quality, natural sapphires. They believe that people are looking to stand out, be unique and express their individuality, and they give you the tools to do just that. They are all about fun, empowerment and celebrating life with sentimental meaning. Here Celeste talks to The Natural Parent Magazine about the passion behind Hart & Halo, the challenges she has overcome along the way, and the pros and cons of running her own business.
The passion: What inspired you to set up your business?
After having a bespoke ring made for my 10th wedding anniversary and finding the experience was not what I expected nor hoped for, I found that I was left with strong ideas about how it could be made better. After learning that Sapphire was more than just blue, and was the epitome of durable coloured rock, I developed a bit of an obsession and would spend my evenings scrolling through pictures of gorgeous Sapphire stones. My husband started thinking that maybe my ideas had legs, and if I was that passionate, I should definitely try to channel that into a business. And so, with his encouragement and support, we began the journey!
My goal is to do what wasn't done for me – I will go to any length to provide our clients with exactly what they are looking for. Hart & Halo is all about sentimental jewellery. Every stone is picked to the client's taste or to represent a loved one. The jewellery piece is loved and cherished every day and can one day be passed on as an heirloom. There is no other item that works in quite the same way, so the significance of a bespoke piece of jewellery is huge.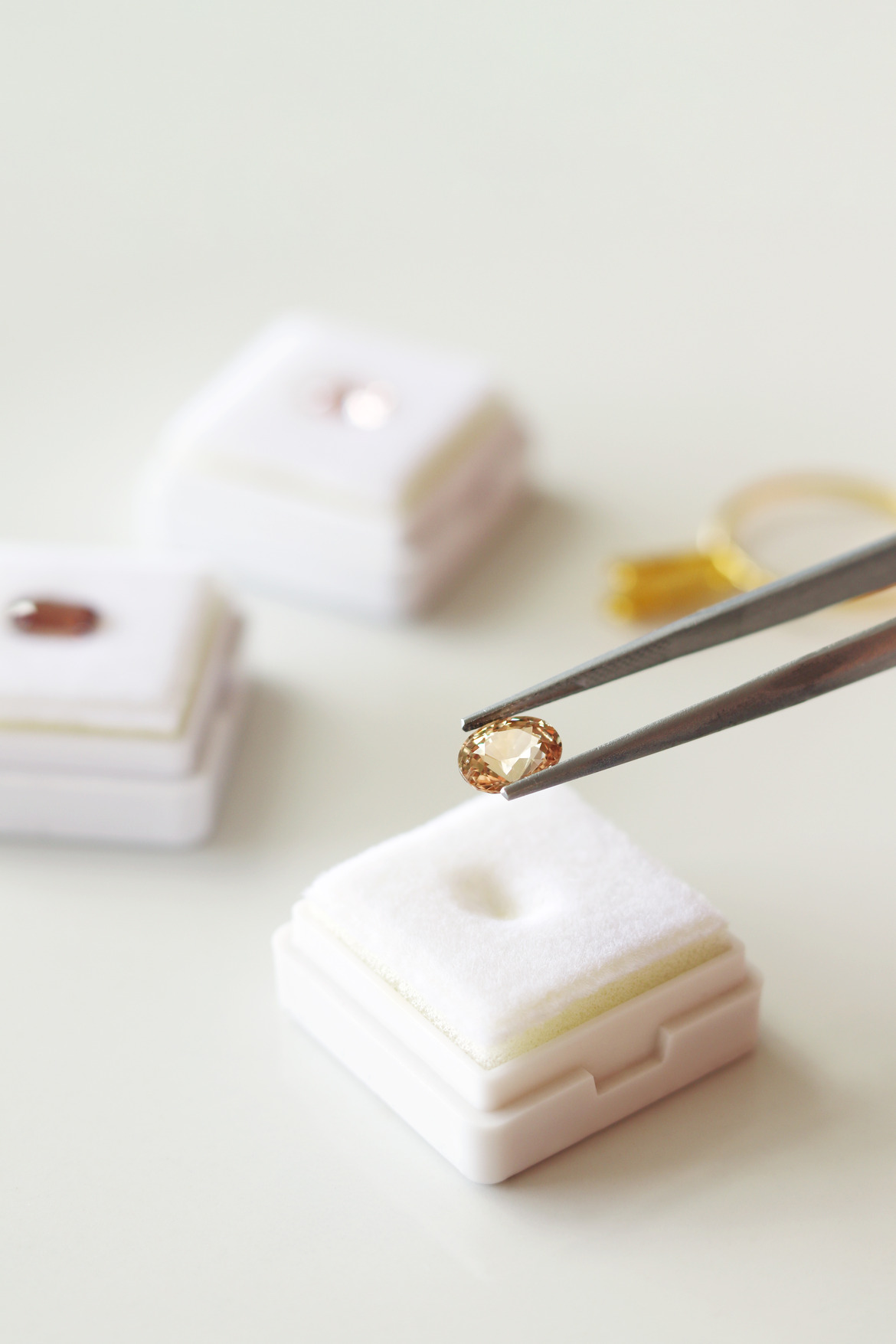 The launch: How did you start out in the beginning?
With a business plan. We needed significant financial investment and for that we needed to convince the bank to lend us the money! It was a good exercise though as it makes you consider a lot of avenues you potentially wouldn't otherwise and allows you to get your ideas and plans very clear and concise. From here, we entered approximately 2 years of development as we worked with various partners to develop the new technology we wanted to bring to the market.
The innovation: What was the biggest breakthrough for you with your business?
Our Ring Designer is the first in the world of its kind. To be able to pick unique Sapphire stones and dynamically create a ring with them on the screen in real time is actually harder than it sounds! We have many more plans for how we'd like to grow this technology, so it really is in its infancy at the moment.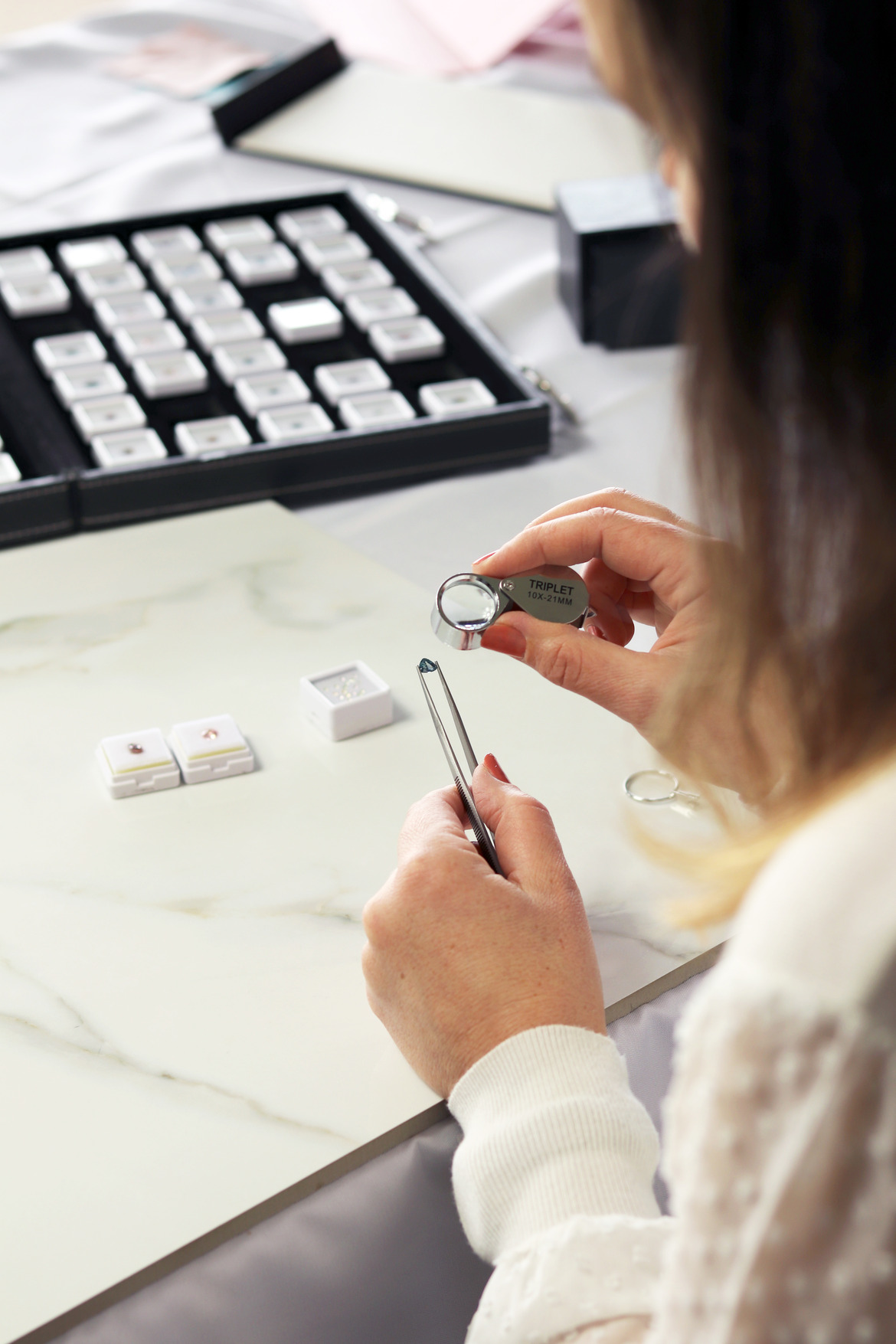 Yin and Yang: How do you balance work and family?
We take it day by day. I have 4 kids and also work 4 days per week in HR, so it's a constant juggle of time. I do enjoy being busy though, so it was always going to be this way for me I think. My husband and I operate a shared calendar and we tag team on the kids and their hobbies. Hart & Halo generally gets busier in the weekends (with clients) and evenings (with suppliers around the world), so it actually fits in really well in that sense. There are compromises though. I don't do as much exercise as I should and my house is always pretty messy!
See next page for more…