Have you made the switch from conventional pads and tampons to reusable menstrual cups and cloth pads yet? Not only is it far better for the planet, it's also doing your precious body a bunch of favours also. Enhanced Health NZ stocks an expanding range of health products, environmentally friendly products and feminine hygiene products. They specialize in menstrual pads, menstrual cups and period underwear. If you're thinking of giving reusable menstrual products a go, Enhanced Health NZ is a great place to start. We spoke to founder Keela McBride to learn more about her business.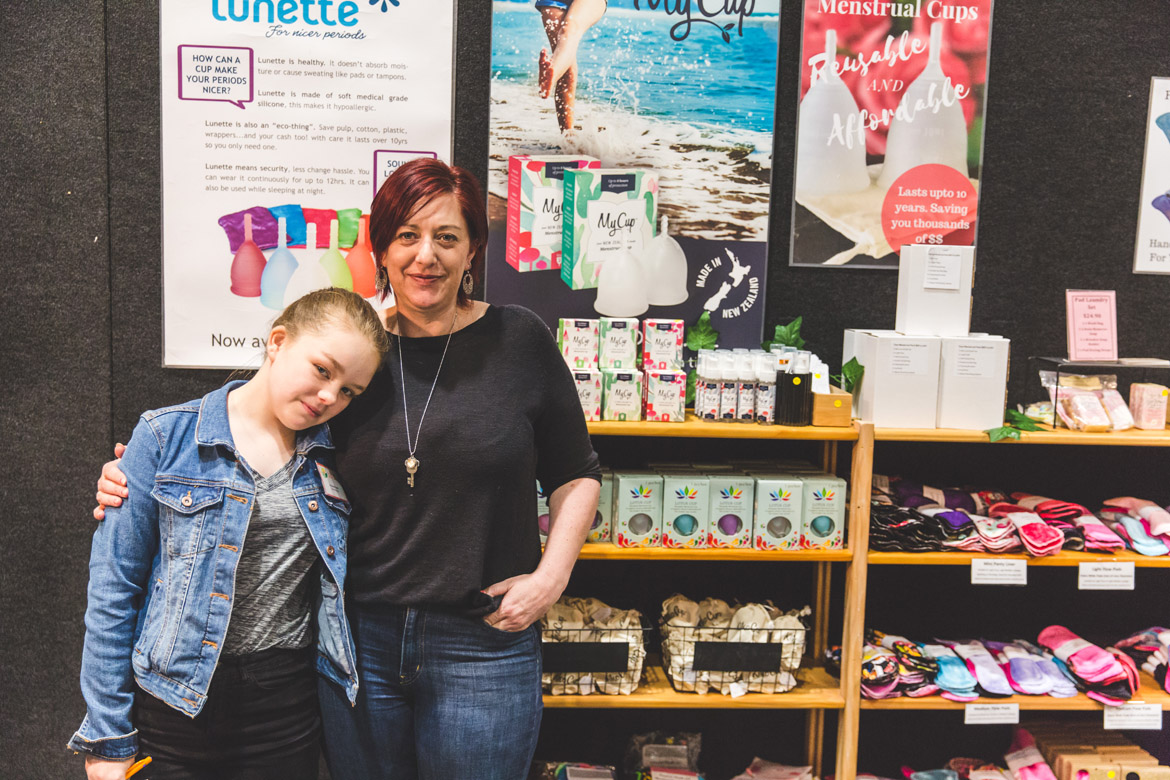 The passion: What inspired you to set up your business?
I began my business when pregnant with my daughter Paytn. I had a passion for eco-friendly menstrual products and wanted to make these available to everyone. When I started out 12 years ago there wasn't a lot of options for menstrual cups and pads. My passion is educating and empowering people to try the menstrual products including our next generation.
Now 11.5 years later this little gem has started doing expos with me. Like her mum she is super passionate about educating others, especially young girls/teens about the reusable menstrual products out there. She spends hours helping me package stock, processing orders and is my own little cheer team and product tester. She encourages me when I am exhausted, she will make sure I eat and drink enough water and best of all endless hugs and support.
I couldn't be prouder of this young lady and the awesome mother/daughter duo we are becoming, not only in life but in our wee business. Such awesome skills she is learning that will take her far in life. Here is to raising confident, strong and caring daughters
The Launch: How did you start out in the beginning?
I started out sewing menstrual pads from my dining room table. It was so hard in the beginning as many people did not understand or felt these products were "gross". It has been a very long road to get menstrual pads into the mainstream.
The innovation: What was the biggest breakthrough for you with your business?
My biggest breakthrough was finding a bank manager that believed in my product. After being turned down many times I was allocated an amazing bank manager and she could see the potential for my products to get them into stores nationwide. After rebranding and redesigning gorgeous new packaging, we are now ready to relaunch our menstrual pads into stores around NZ. After having a small amount of stockists for the past few years we are now taking applications from new stockists. This has been a massive breakthrough.
Yin and Yang: How do you balance work and family?
With a lot of organization and chaos! I am a single mum to my beautiful daughter, I am studying an Advanced Diploma in Naturopathy and Nutrition that I intend to incorporate into my business and the products I sell, and I am running my business. Many think I have it all together, but behind the scenes there are some days I have no idea how I am going to get through my day and it can be a real juggle. I am working on finding more work and family balance heading into 2019. My daughter has become a huge help in my business and helps with keeping the house tidy and packing orders. This gives us much needed time together and is a huge help with trying to maintain the balance.
See next page for more…