At A Little Wild, they have a vision to make it easier for parents and caregivers to create beautiful, explorative play experiences with their children, but without the waste. As nature lovers and free-range parents, founders Rebecca and Sarah are passionate about creating and allowing joyful experiences for children and encouraging nature play. Through their sustainable play resources, they want to bring kids back to something a little wild: colour, creativity, imagination, messy-play and explorative outdoor play, all while being kind to the world around them. The A Little Wild range includes hand-crafted wooden toys, non-toxic art materials, natural playdough and eco-friendly accessories like dough stamps and eco-cutters, and a really fun range of non-toxic potion play ingredients and kits. It's all about creating joyful experiences that don't cost the earth, and allowing kids the freedom to explore their world, their senses and the natural environment.
The passion: What inspired you to set up your business?
The idea for our business started after a particularly enthusiastic sticker session by one of our young children – we were struck by how wasteful children's play could be and felt really passionate about changing the landscape of play so that it was easier for parents to create joyful experiences for kids without all of the waste. We met at Playcentre, which is an early childhood education option where parents learn and play alongside their children. We both had a love and passion for nature and sustainability and so we thought we could combine these passions and really make a big impact in this area of people's lives.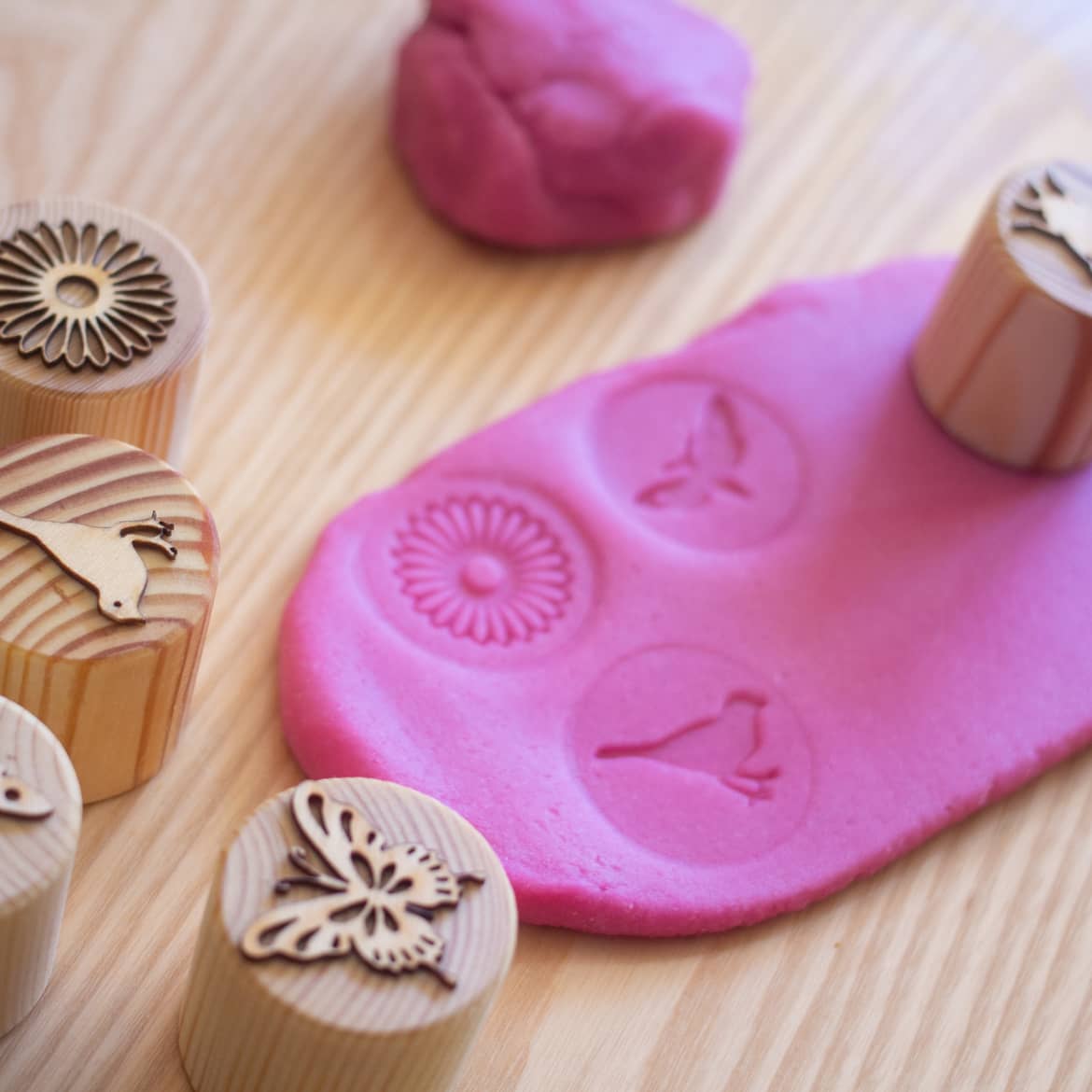 The launch: How did you start out in the beginning?
We still feel like we are at the beginning of our journey in a lot of ways! We started our business in December 2019, just before Christmas. We wanted to launch our business by creating a really positive customer experience from concept to purchase, so we launched with a website that we created ourselves and social media accounts to link through. It's always been important to us that the experience of creating sustainable play is a joyful one and so we wanted customers to have a positive, playful, authentic and inspiring experience. This has meant working really hard to source only products that we feel really fit with our values, engaging with creators that align with us, creating products that are authentically sustainable, and creating personal relationships with our customers and community.  
The innovation: What was the biggest breakthrough for you with your business?
The first lockdown of 2020 happened very early on in our business journey and so we couldn't trade for quite a long time right at the start. We decided at that time to commit to providing people with sustainable and nature-based play ideas that were easy and fun for parents to create during lockdown. That experience was incredibly positive for us – we grew our community organically and found people that really loved our approach and have stayed incredibly loyal to us. It also confirmed that the direction we were taking was where we wanted to continue. As time has gone on, we've slowly been able to make more of the products that we aimed to create right at the start of our ideas phase and this is really exciting for us as we get to create so many fun things that we know kids and parents will love! 
Yin and Yang: How do you balance work and family?
This is one of the main challenges we have as a small business run by two mums. We both have young children, Sarah has a part-time job and we have busy lives. It means that we are always juggling and there have been times where that becomes really challenging, but we also love it! Up until recently, we have split the business tasks between us – Rebecca does all of the stock inventory, creates our lovely playdough and potion ingredients, and packages and sends out your beautiful orders; Sarah does the website creation and editing, does the creator liaison and purchasing and creates the social media content. We both brainstorm new ideas, scope for new products that we love, try out ingredients and create play ideas for social media content. As our children get a bit older, we've been able to carve out more regular time to meet, discuss ideas and try things out, which has been exciting and fun! Generally, the juggle is okay, because we genuinely love our creations and enjoy playing with our kids, and we've had such a positive experience engaging with our community of customers who are so supportive. 
See next page for more…