Struggling to find clothing that she loved through her pregnancy and breastfeeding journey, and needing some time to herself and a creative outlet, Tegan Allin began sewing and designing, soon realising that she could make her own dresses that would last her from maternity to nursing and beyond. Encouraged by a friend to share her designs with the world, Rex & Isla was born. Their unique, colourful pieces with bright, bold prints and clever, hidden breastfeeding features are stylish, comfortable and practical. Here Tegan talks to The Natural Parent Magazine about the inspiration behind her business, the challenges she has overcome along the way, and her hopes and dreams for the future.
The passion: What inspired you to set up your business?
My pregnancy and breastfeeding journey was the catalyst for this whole business and kickstarted my entrepreneurial spirit. When I fell pregnant, I struggled to find clothing that I loved, and that would last me from maternity to breastfeeding and beyond. I felt a bit lost with having to put away all my colourful, flowy and bright clothing because it either wasn't breastfeeding friendly, or wasn't practical for mum life (i.e., pockets). Also, taking time off from my clinical career as a GP obstetrician (where the last 10 years of my life had been poured into study and working) gave me the breathing space I hadn't allowed myself to have before. My creative side started to flourish and I started Rex & Isla to encourage that creative outlet. I have absolutely loved the journey, even through the highs and lows, and my heart sings when I see other mums finding things they love to wear and get back a little bit of themselves that can get lost in motherhood.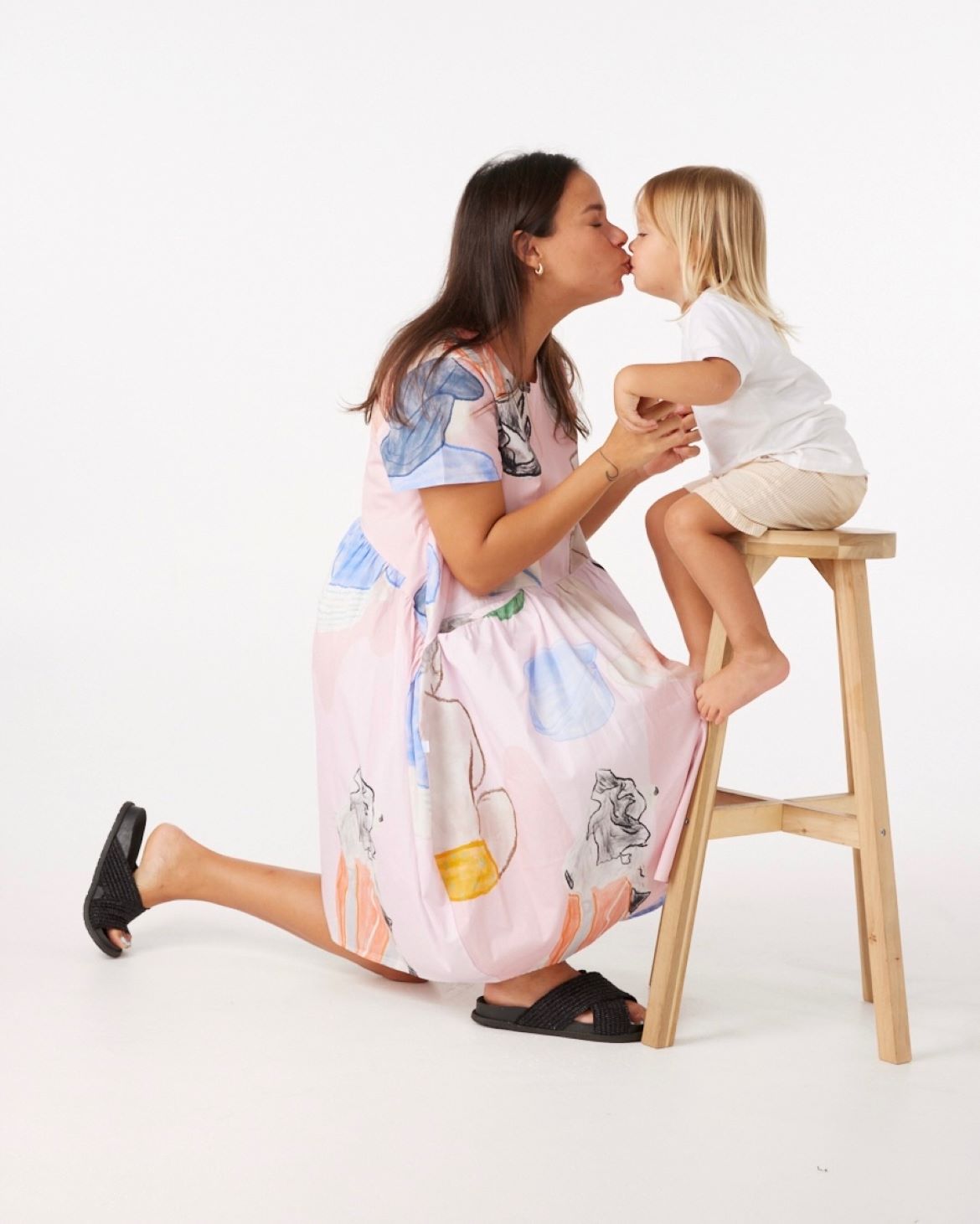 The launch: How did you start out in the beginning?
I started with designing and sewing my own dresses and tops for myself that I loved, using bright and colourful fabrics from local designers. From here, I learnt how to design fabric on the computer and how to make my sketches and ideas in my mind become the real thing on fabric! My best friend is a graphic designer and artist, and she designed a few of the early fabric prints, and taught me a lot along the way also.
The innovation: What was the biggest breakthrough for you with your business?
The biggest hurdle for me was actually realising how to make this dream become a reality. I don't really have a business brain, and the creative side of this business is really what lights me up. A close friend, Jess, spurred me along and really helped me get set up in the beginning. She was an early business partner in the piece and really got the ball up and running with finding manufacturers, getting fabric sourced, sorting distributers and kickstarting all the business and accounting side of things. She was my cheerleader and biggest advocate – and Rex & Isla wouldn't be here today without her!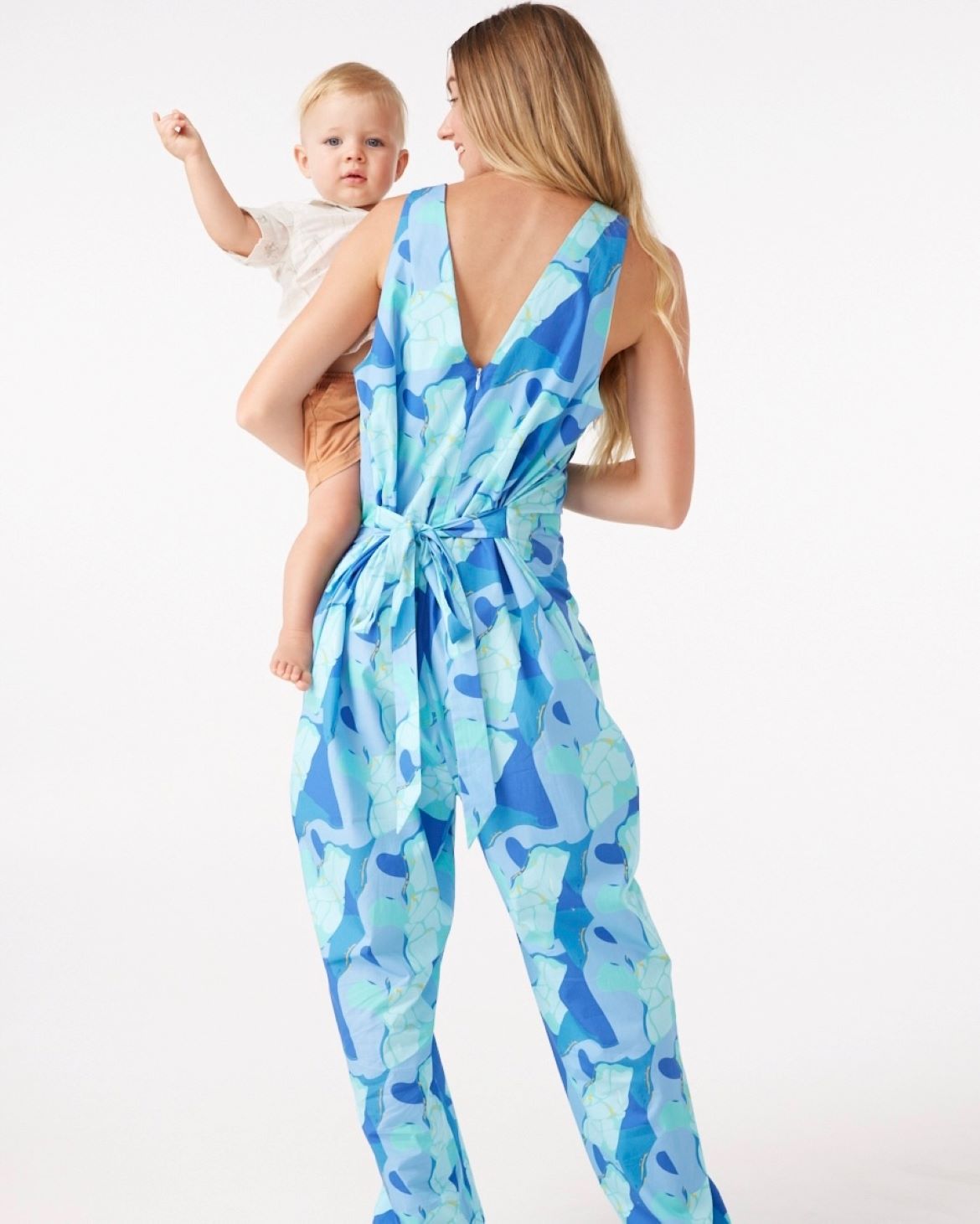 Yin and Yang: How do you balance work and family?
This is really hard, and I'm not sure I quite have the balance right yet. Right now, life is busy – we have two kids under age three. As I type this now, my toddler is napping and the baby is playing on the mat next to me. Living on this remote island in the Torres Strait means that we aren't close to family, and so we don't have any help with childcare which is challenging for finding time! So most work is done during naps and after the kids are in bed. My husband is really supportive and will frequently take the kids out so I can work on the business for a few hours here and there. I'm currently on maternity leave so things will have to change again once I go back to work at the hospital.
See next page for more…