Along with the excitement, energy, adventure and fun of childhood come big emotions and big challenges, which can leave kids feeling unstuck, unsafe, unsettled and unsure. These big feelings can be overwhelming and confusing – both for them and their parents! Brave and Able Breathing Buddies are here to help children learn how to take charge of their brains, offering slow, deep breathing guidance without the need for an app or a smartphone, with a guided light that teaches them how to calmly take control of their breathing and regain focus. Brave and Able hopes to build lifelong skills that empower kids to be their most brave and able self, in any situation. Founder Zara McDonald shares her story with the Natural Parent Magazine.
The passion: What inspired you to set up your business?
Anxiety, depression and other mental health challenges have impacted the people I love since I was a child and I've struggled with my own anxious feelings throughout my life. While working in corporate business, friends and colleagues would often confide their own mental health struggles. But you don't always see it, and many people don't feel supported to work through it. 
Then I became a mother. I now have the responsibility and privilege to try to help my own little people navigate the stormy seas of emotional challenges that face so many of us. I want to help them build a toolkit so that they have the skills to work through their challenges, whatever and whenever they may arise.
The idea for Brave and Able was born out of my own attempts to find ways I could effectively help my children through their big feelings. In conversations with other parents, I realised I wasn't the only one struggling to find a way to connect to my child in these moments and that there were limited tangible tools readily available. So, I researched. I sought input from children's psychologists and educators on the approaches they took to help children develop coping skills. I wanted to create something that would empower kids to feel safe with their feelings, and confident to play and learn and try new things – even when it feels hard or a bit scary – something I often struggled with myself when I was a child. 
I want kids (and parents!) to realise that being brave is not about not being afraid – it's about having that fear and feeling able to give it a go anyway.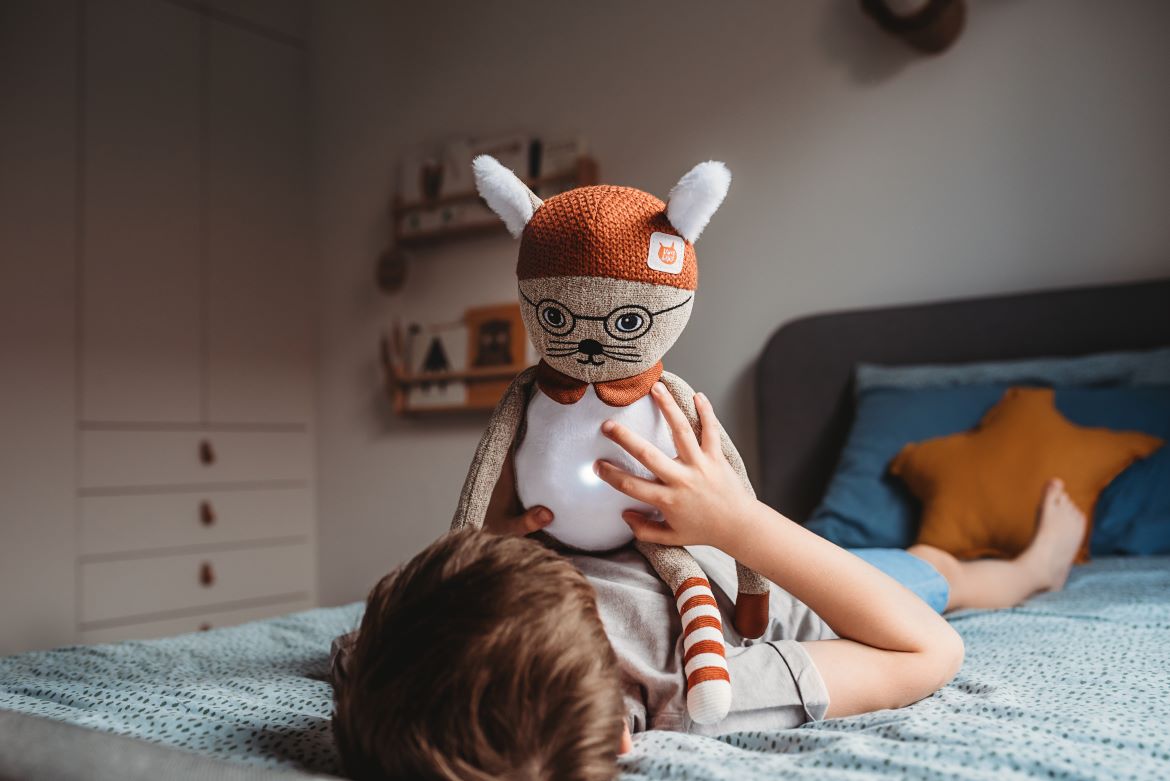 The launch: How did you start out in the beginning?
I started working full time from home on launching Brave and Able after resigning from my corporate job, seeking a better balance of work and family. I had dreamt for a long time of creating a business of my own that would give me the flexibility to be more present with our kids and that would also fulfil my creative side and allow me to work on something meaningful that I really felt contributed to the community in a positive way. I saw this as my opportunity so decided to practise what I preach and took the big, scary, brave leap out of the familiar and into the unknown. 
Developing a product was a completely new experience for me. I had to learn every new step along the way, and I didn't even know what the next step was in many instances! I was working with international suppliers, trademark and patent lawyers and insurance brokers. I spent a lot of time on Google! I had what I thought was a great idea but no clue where to start to bring it to life. I worked with a sourcing agency to help me find the right manufacturer and then spent over a year developing the prototype of the actual product. Brave and Able only launched in November, so even though it's been a long time in the making, I have to remind myself it's still a very new brand in the market. I'm excited to see how far I can take it this year!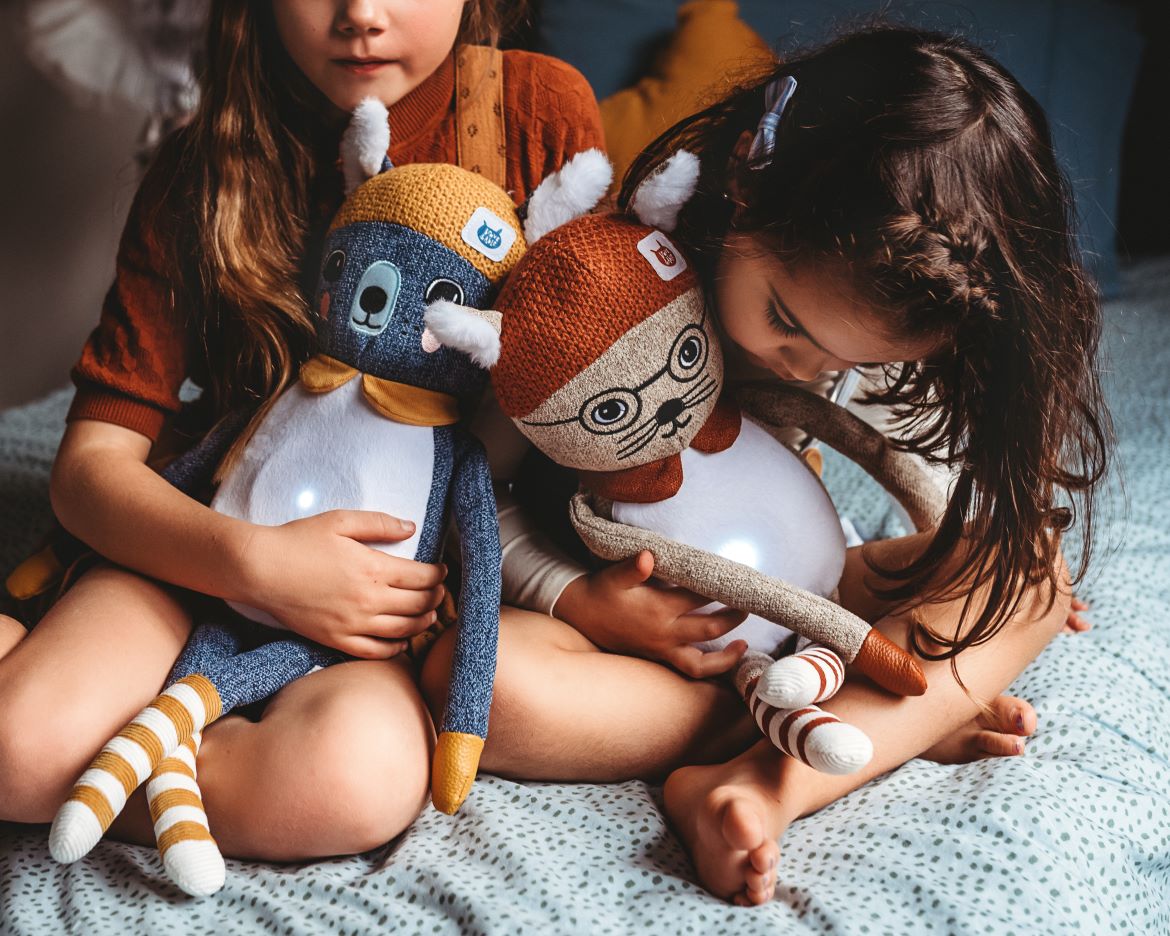 The innovation: What was the biggest breakthrough for you with your business?
Finally resolving product development. It took me a long time and many versions to work out the best execution of including the guided light component in the Brave and Able Breathing Buddies. I was nervous for a while that I was never going to achieve what I was hoping for. I did change a large part of the original design after the first prototype came back – it was awful! It hadn't translated well from illustration to reality. I think I cried, hopelessly worried I would never get there. 
Ease of access for battery changing, getting the best visibility of the guided light, ensuring it was safe and straight forward to operate, and making sure it was something that could actually be manufactured without compromising on design, quality and aesthetics – there was a lot to get right!
It was also important to me that the Brave and Able Breathing Buddies were made of different textured fabrics, to offer a further sensory experience to children, and also to create a truly beautiful and unique companion for children. I ended up with a long lead time on the fabrics because there is such variety in each Breathing Buddy, and I was very particular about the quality being high. They had to be soft, yet also robust and interesting.   
Months down the track, a few more rounds of prototypes later and I almost gave in, nearly signing off when I wasn't truly happy with where the product execution was at because it was just taking so long and honestly, I was getting impatient. I started to second-guess myself and whether I was asking for something unachievable. But I backed myself in, stuck with it and just kept pushing for what I wanted, and we did eventually get there! I'm so proud of the end result.
See next page for more…