By Loveday Why
All hail rosemary, the ancient super herb that offers antiseptic, brain-enhancing and circulation-boosting powers. The sharp salty taste of goat cheese contrasts with the deep earthy flavor of rosemary perfectly. Made with a base of grated or riced cauliflower and a smidgen of coconut flour, these muffins are gluten-free and super delicious. Quick to whizz together, they make for excellent lunchbox snacks and lovely birthday party fare.
3 cups of grated or "riced" raw cauliflower (about half a large cauliflower, whizzed up in the blender)
2/3 cup of goats feta, crumbled
3 eggs, beaten
2 Tbsp olive oil
2 small cloves of garlic, grated
1/4 cup of fresh rosemary, very finely chopped
1/2 tsp baking powder
1/4 cup coconut flour
salt and pepper to taste
Grease and line a 12-hole muffin tray with torn greaseproof paper and preheat the oven to 200 degrees Celsius. Mix all the ingredients together in a bowl until well combined. Divide the mixture into each muffin case and bake for 30 minutes or until slightly browned on top. Let the muffins firm up (still within the tray) for a further hour before eating.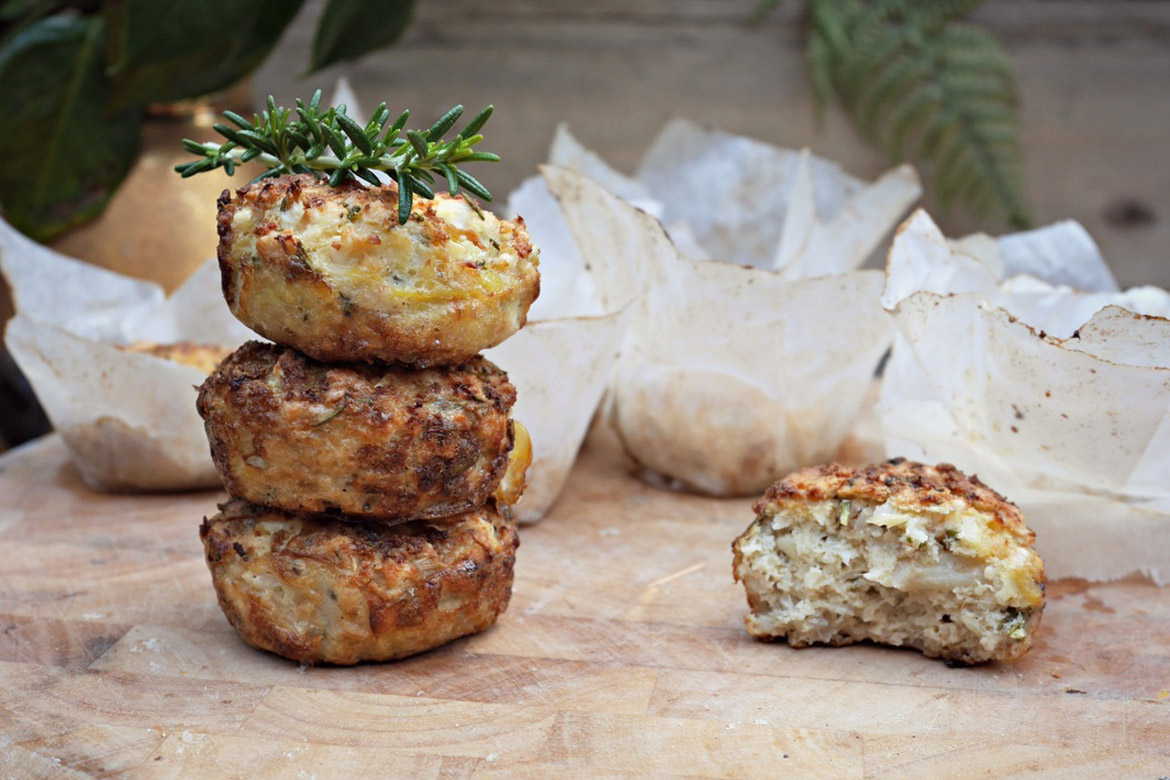 ---
Loveday is a writer, healer and coach. She offers Rahanni energy healings and teaches others how to be earth-connected whole-hearted professional energy healers through her online training course, Luminous Earth Academy. You can find more of her simple, nourishing recipes and vibrant living on her website Wild and Good.