Mum-of-three Amelia Robinson understands both the amazing and harder parts of the parenting journey. She really wanted to make life that little bit easier for parents by bringing together the best quality baby and children's products: products that look great and are functional too. At The Little Rainbow Co, they love providing innovative solutions to the challenges we face as parents and offer a huge range of gorgeous products. With a focus on quality, they offer only the best for your precious little ones. Here, Amelia talks to The Natural Parent Magazine about the inspiration behind their family business, how they navigate the work/home life balance, and their hopes and dreams for the future.
The passion: What inspired you to set up your business?
I am a mum of 3 beautiful kids and have wanted to do this ever since my first was born 5 years ago. Every year there would be new innovative technology or baby products that made life easier, especially when it came to sleep technology and I LOVE that we are so lucky to live in a time where we have the luxury of these products at our fingertips. My goal is to bring the best quality products that not only look beautiful, but actually get used at home by our customers.
The launch: How did you start out in the beginning?
We are a brand-new business that started in April 2022 where we opened our online store first then our shop 2 weeks later. It was very exciting, we celebrated with friends and family and then when we first opened, we even had some customers there waiting at 9am on the dot! We had delicious Little Rainbow cookies made by Stellato Sweets and Kiwigarden Yoghurt Drops that each customer got with their purchase during opening! We love and appreciate the support and hype from our local community.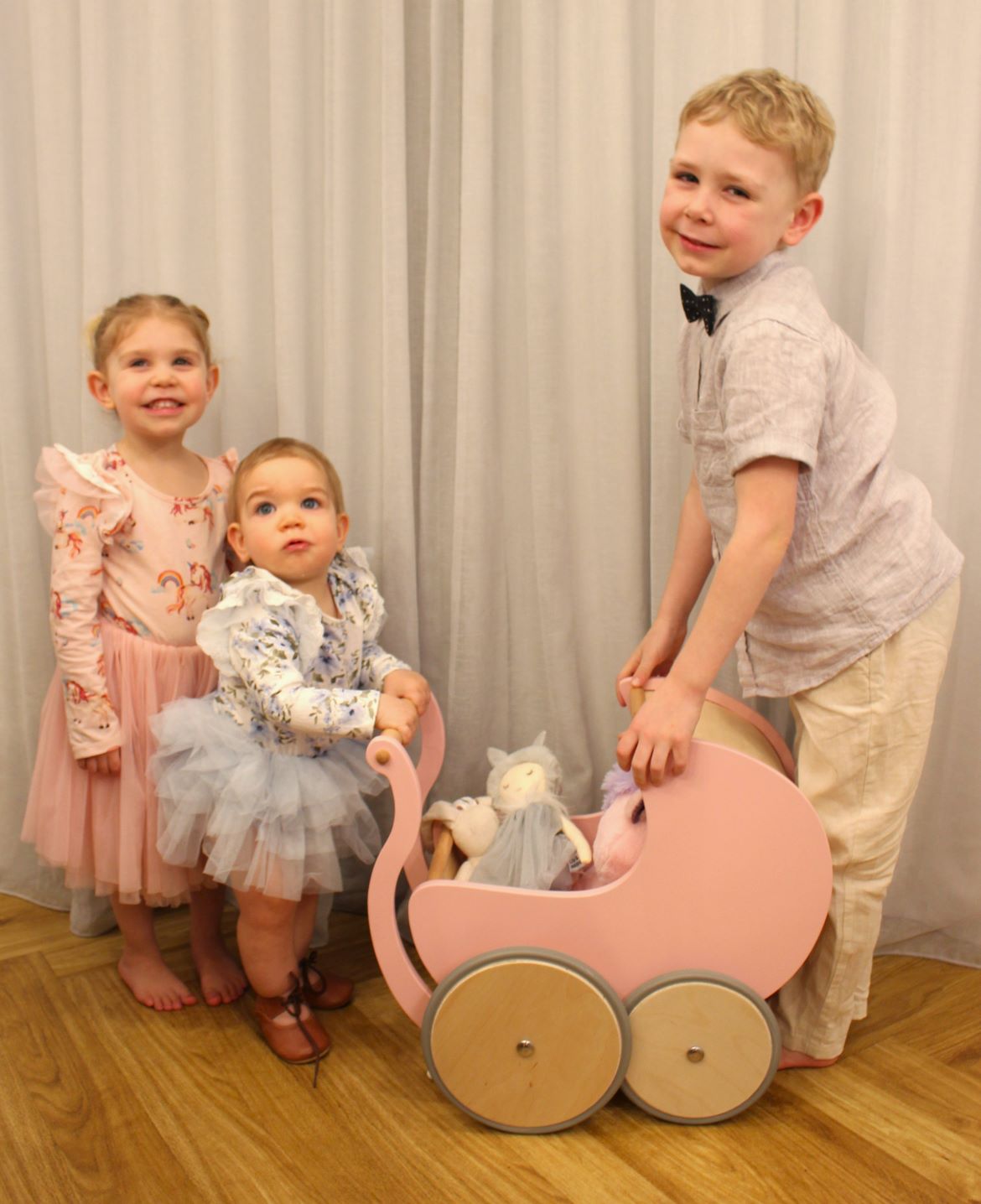 The innovation: What was the biggest breakthrough for you with your business?
We are bringing out the Cybex e-Priam, an electric pram, in August which we are very excited about. It can rock baby in the bassinet automatically controlled from your cellphone. You can increase or decrease the rocking intensity and set a timer if you wish. It also has uphill assist where the Cybex e-Priam recognises you are going up a hill, and automatically jumps into e-mode so you don't have to push a heavy pram. For days when you don't want the electric mode on, you can simply switch it off too! Have that coffee in peace mummas!
Yin and Yang: How do you balance work and family?
This is the most challenging as a mum with 3 kids ages 11 months, 2 and 5 years. My husband also runs Robinson Building, a construction business, so it is a juggling act. We luckily have amazing employees and family that help too. We go to every sports game (by taking turns) and make sure that on Sunday we switch off and do a fun family activity like mountain biking. Occasionally, you will see my little ones in store. My 5-year-old is actually a great helper and will even scan items, ask if you would like a bag and help keep the store tidy.
See next page for more…