At GORGO, they believe that although you can't change what you need for your baby, you can make a choice to leave a smaller footprint. They help you do this by connecting you with likeminded parents and caregivers who have the best interests of both the planet and the future of our children at heart. Founder Nicole Tsotras has created a space for parents to share their pre-loved baby and toddler goods – to sell, give away or even to rent out in between babies. With a dream for GORGO to become a household name, she wants to contribute to a world where the circular economy is commonplace, where we think of used before new, and we place value on what used items can provide to someone else. Here she shares her passion, hopes and dreams with The Natural Parent Magazine.
The passion: What inspired you to set up your business?
I wanted to create a space where likeminded parents can share their pre-loved baby and toddler goods. I knew this had to be a platform where parents could offer up their unneeded items for free (as you would to a friend), where parents could rent out items to others who just wanted to borrow them for a short period (like for labour or travelling on a holiday) or for those at the end of the journey who just wanted to sell items and see them go to a new little baby and recoup some of their own costs.
Having purchased everything new for my firstborn, it felt so wasteful using very expensive items for a short period of time and then storing them away, collecting dust and taking up space for years until baby number two, only to be used for another few months. One day, after lending out my TENS machine for the fourth time to another friend of a friend, I realised there had to be a better way to connect people with a need and those who wanted to either sell their pre-loved goods, give them away or rent them out between babies.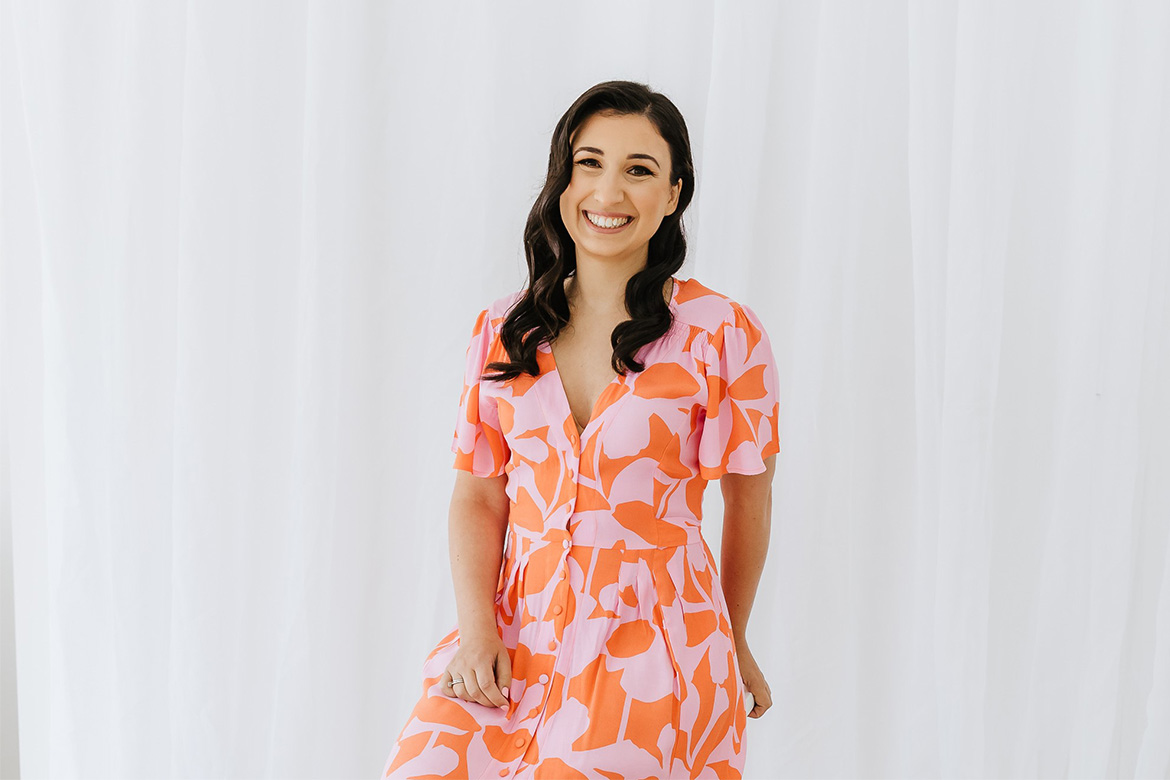 Now that I'm done having babies (well, I think…), I could rent, sell or give my items away, make some money and ensure these good quality items live on in another family and aren't dumped into landfill. While our beautiful babies are gorgeous little creatures and fill our worlds with love, they also leave big holes in our wallets. Their things take up a lot of space and then also contribute to an enormous amount of environmental waste. I want to help parents make money while reducing their home clutter and leaving the planet in a better state for our children. I wanted to build this community of like-minded people, to collectively work towards achieving these goals through GORGO marketplace.
The launch: How did you start out in the beginning?
Word of mouth! I shared the website with my family and friends and local social media groups and it spread from there.
The innovation: What was the biggest breakthrough for you with your business?
My biggest breakthrough was creating a space that differs from other marketplaces. GORGO doesn't only allow for sale and purchase of items; it has the built in functionality for members to request to rent items and for items to be listed to give away. Our safety features were also a breakthrough that set us apart. Unlike other marketplaces, we handle the money transaction and members pay through the site. This means there's no fear that you will be involved in any of those payment scams you hear about on the larger marketplace sites.
Yin and Yang: How do you balance work and family?
This tends to feel more like a juggle than a balancing act. I have to block out times in the day where my devices are put away and I can focus on connecting with my hubby and kids. First thing in the morning when we wake up and I snuggle my babies, dinner time where we cook together and debrief and bedtime for reading and sleepy cuddles are my protected times on weekdays.
See next page for more…