Naomi Beh passionately believes in the power of touch and the beautiful impact it has on parent-baby bonding. This is what led her to create Baby Blossom Infant Massage. A specialist in teaching parents the art of massaging their newborn babies, her ultimate goal is to increase awareness around infant massage in the community and to empower parents with the knowledge and skills needed to bond with their baby and promote their health and wellbeing. From improving digestion and relaxation for babies, to reducing postnatal depression and empowering the parental journey, the benefits of infant massage are endless. Here Naomi talks to The Natural Parent Magazine about the inspiration behind her business, how she balances work and family time, and her hopes and dreams for the future.
The passion: What inspired you to set up your business?
I believe all new parents should know about infant massage!
The main reason for setting up this business was the birth of my son. When he was born prematurely, I knew little about infant massage until he was 8 months old when I took up the Paediatric Massage Consultancy course. I wanted to learn in detail how infant massage works, including the art and science behind this practice, and learn proper skills to massage him.
After experiencing firsthand benefits of infant massage with my baby, who is now a toddler, I am passionate and determined to share my skills with more parents and to raise awareness of infant massage in our community.
My business motto is 'Healing and Connecting through Touch'.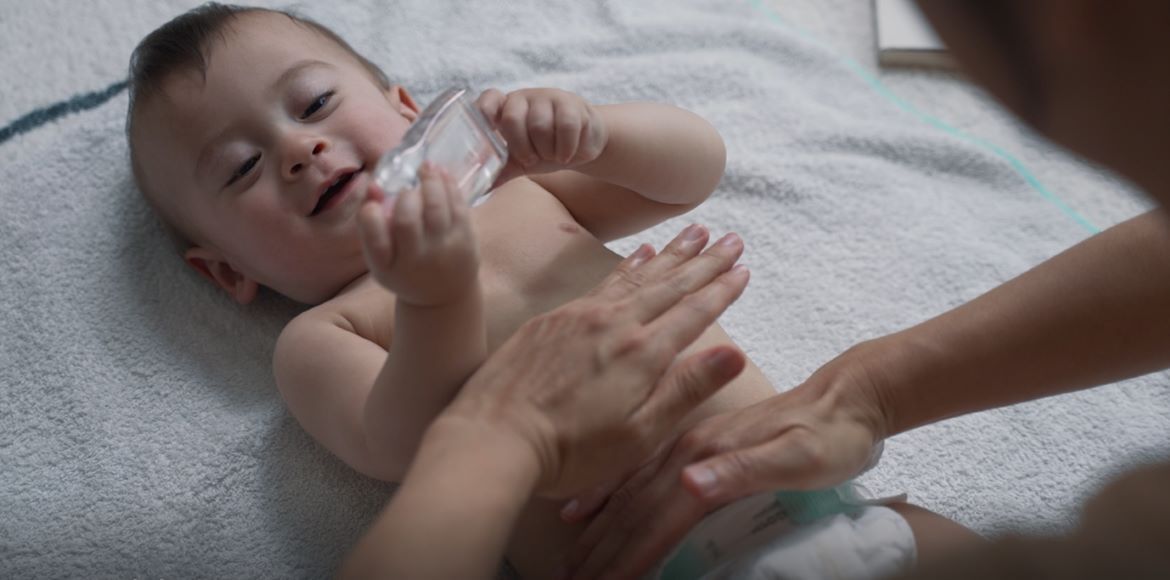 The launch: How did you start out in the beginning?
I named my business 'Baby Blossom Infant Massage'. For me, 'Blossom' gives a holistic meaning, just like what infant massage does; it is a beautiful ritual that a parent can do with their baby and achieve well-rounded benefits, both short and long term.
I started by sharing infant massage in my business Facebook page and posted in local mothers' groups. I had a few interests and started my first introductory session, followed by private home visits to expectant parents. I totally enjoyed those sessions!
I also had the opportunity to run some short infant massage sessions with a local Baby Music & Movement business! That was so much fun and helped with my business exposures too.
The innovation: What was the biggest breakthrough for you with your business?
My biggest breakthrough has been the different types of services that I can offer in various settings to achieve my goal.
Apart from teaching expectant and new parents how to massage their babies in my regular classes, I had the opportunity to provide training to Early Childhood Educators in daycare centres and presented talks in several parenting programs about the benefits and importance of infant massage. The successful partnership of those Baby Massage & Music programs were big wins for me too.
These experiences are valuable for me; I got to learn from a wide range of audiences and streamline my infant massage services.
My aim has never changed, which is to raise awareness of infant massage in our community, particularly for new parents, and help more parents learn how to massage their babies.
Yin and Yang: How do you balance work and family?
At this stage, for me, family comes first, but I always do my best in my infant massage service delivery.
I am lucky that I can set my own schedules and be flexible around that. My husband will look after our child when I run infant massage classes on the weekends too.
It's not an easy process to navigate as I have my son with me most of the time. I do have to sacrifice my nap time or stay up late to complete business-related tasks! Again, knowing why I do this is so important to keep me going and motivated.
See next page for more…