Surf The Wild Woman is a call to action for women around the globe to change the elements of their life that are no longer serving them. For founder Belle Tozer, it was her 8-year journey to conceiving and giving birth to her son that inspired her to make a change and to create a life for herself that was beyond her wildest dreams. She wants to give women everywhere the courage to make changes within themselves, to live and create from their centre and to fully express themselves authentically, assisting them on their journey of self discovery, awareness, self love and freedom. Here, she talks to the Natural Parent Magazine about her own personal journey of awakening and her desire to help others reach their full potential.
The passion: What inspired you to set up your business?
The journey of conceiving and birthing my son was an 8-year journey and it was a journey that was an invitation to awakening. My son offered me a fertile pause, a period of time where I could birth the best version of myself for the highest good of all.
I had spent so long trying and waiting to get pregnant that I had stopped living. I had stopped following my dreams and my passions because becoming pregnant was my sole focus and, in the process, it had made me miserable.
My son, my beautiful spirit baby started whispering in my ear, gently at first through messages and dreams and in those dreams my baby was nudging me in a new direction.
I had been unhappy with my work for a long time, and I was not serving humanity in the way I know my soul was being called to serve the collective. Through my journey of bringing my son earthside, I created a life for myself that was beyond my wildest dreams.
The babies incarnating onto the planet at this time are coming from a vibration far higher than the one we were conceived from. The children of today are our teachers, and they are ushering in a new paradigm of heart-centred unity consciousness.
It was my son who steered me on this path and opened my channels of communication with the spirit baby realm. The babies arriving on the planet today require their parents to step up, to let go of all the old stories, dogma and trauma that they may be carrying.
Through my own journey and my own experience, I knew with every cell of my being that my role now was to serve awakening women so that they could birth and parent these higher dimensional babies.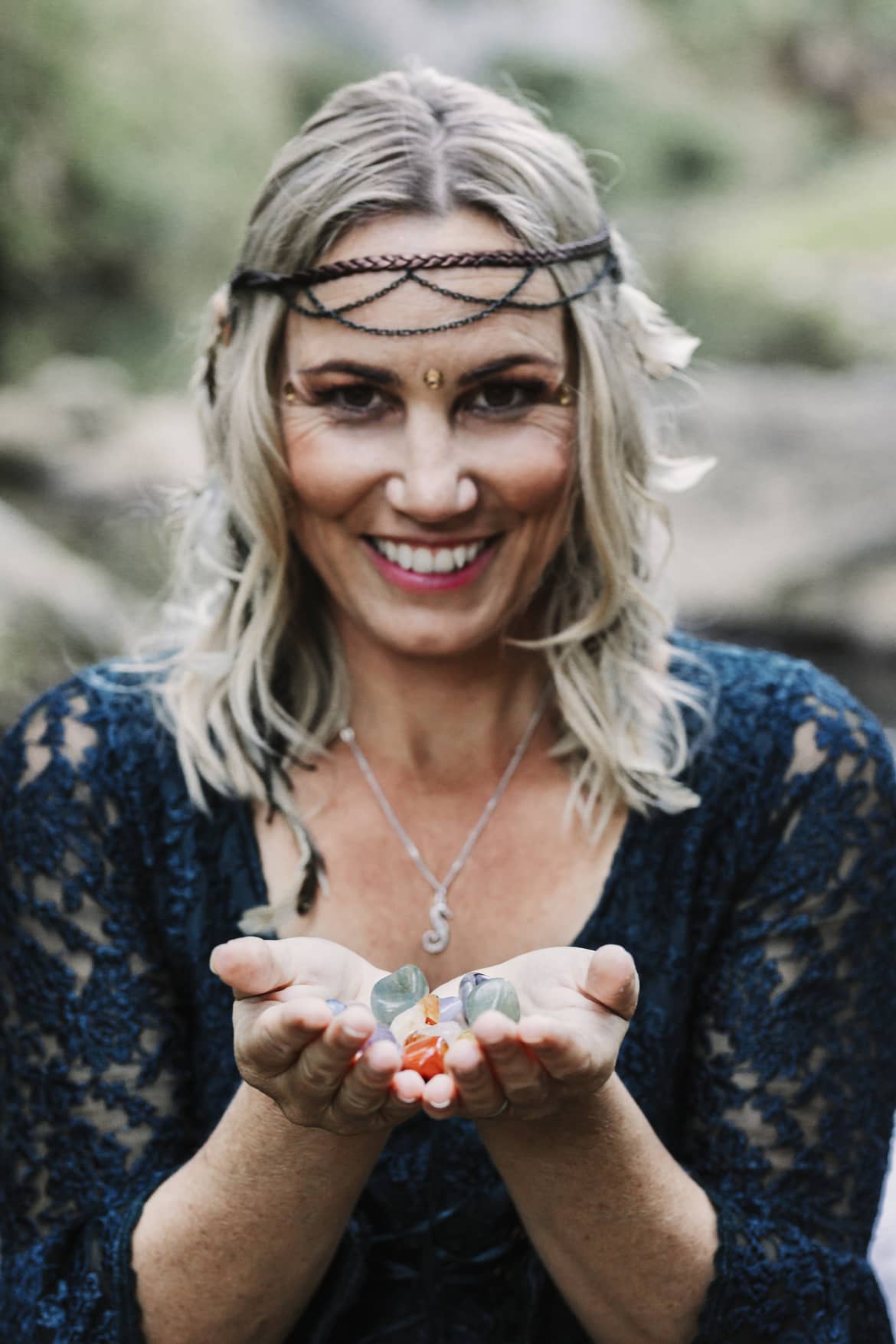 The launch: How did you start out in the beginning?
Even though I only recently launched my business, to get to the place I am today was a 10-year journey. This business started out with the dream to create a 13-part TV Documentary Series called Surf The Wild Woman. The journey of bringing the documentary series to life and conceiving my son were two journeys that worked side by side in unison with one another, they were both invitations to awakening and they were one and the same journey.
It took me 8 years to find the money to create the series Surf The Wild Woman: 8 years of being rejected over and over and over again before I finally found a team of people who said yes to my vison. It took 8 years to conceive my son, 8 years of setbacks and disappointments before he finally landed in my womb.
Once I was finally pregnant, it looked as if the documentary series would finally go ahead and all would be happy days. Then Covid happened and my 9-year dream of finally hitting the road and filming Surf The Wild Woman was crushed.
Surf The Wild Woman is an international surf travel documentary series and due to Covid and all the uncertainty and travel restrictions, the filming was unable to go ahead. I had a newborn baby and my 9-year vision of being on the road adventuring with my wild woman and my baby was crushed. It was not supposed to happen like this.
It didn't take long before the entity that is Surf The Wild Woman began whispering to me. I am more than just a documentary series; I am a brand. I am a movement. I had no idea how to bring together Surf The Wild Woman the documentary series and all the parts of who I am to create a brand. Then, as so often happens, I had a fated meeting with a man who works for a media company and they helped me to piece it all together.
I invested all of 2020 with a newborn baby creating the content, birthing the brand and bringing to life the now giant, expanded version of Surf The Wild Woman. I launched the brand on my 43rd birthday at 2:05am Adelaide South Australia time, the exact time of my birth.
It was my rebirth. My brand was born and my 10-year transformation was complete.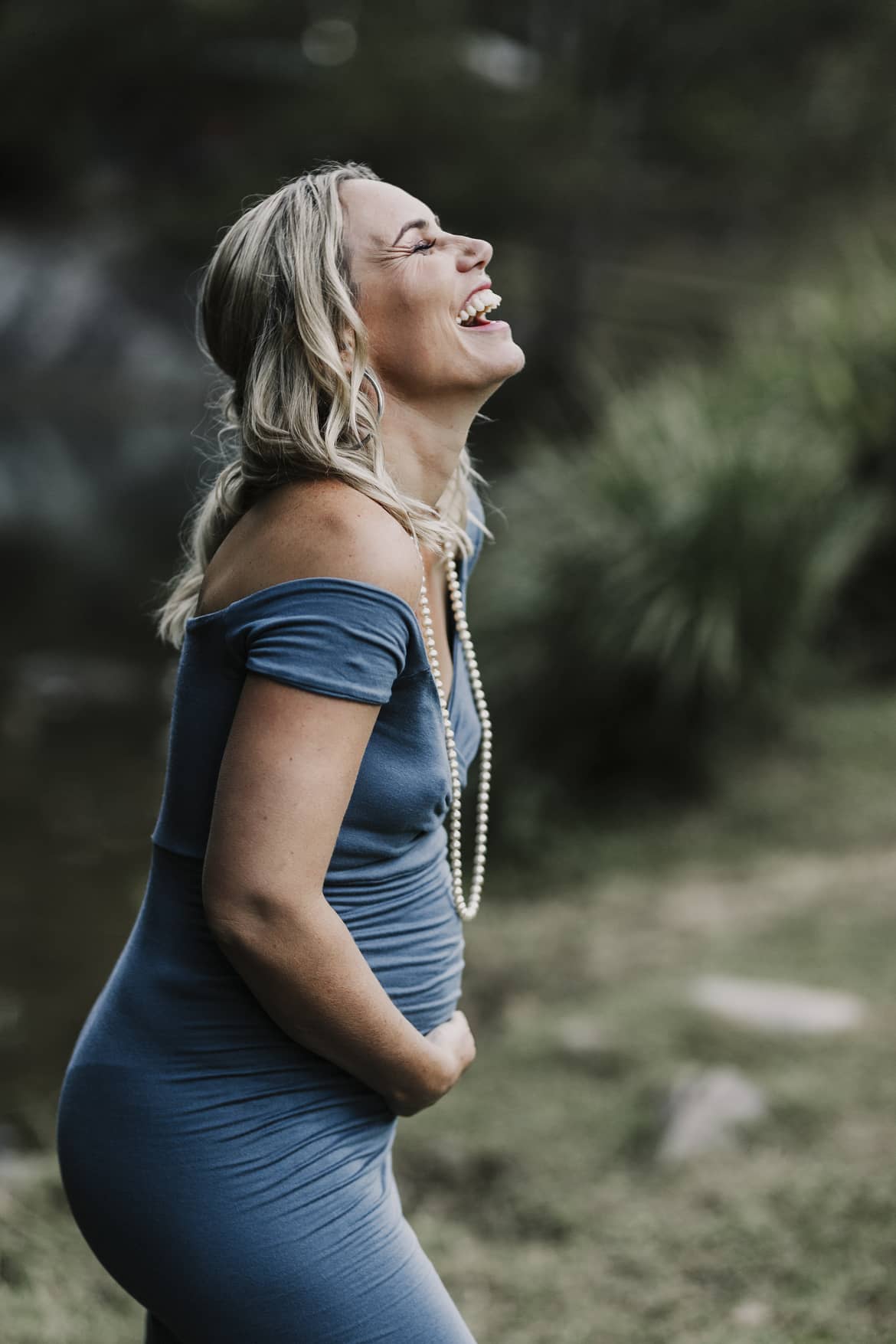 The innovation: What was the biggest breakthrough for you with your business?
I never had one breakthrough with my evolution into launching this business. It was a series of mini breakthroughs which occurred over and over and over again which compounded over time to get me to the place that I am today.
I did however have an occurring theme which played out. I had a pattern in my life of giving my creative power and my creative essence away to others. I always thought that others could do things better than me and I was constantly wanting those people to hold my hand. I would let these people who I deemed more creative, more intelligent or more knowing take the reins of my dreams and visions and they would literally go nowhere. It was a vicious cycle that played out on repeat.
Surf The Wild Woman offered me experience after experience after experience to recognise and then change this pattern. She offered me opportunities to step up, to use my voice and to take my power back. It didn't happen overnight but bit by bit and experience by experience I eventually stepped into my power.
Surf The Wild Woman asked more of me than anything else in my life. I had conversations I had never been willing to have, I let go of friendships that I had given over my creative power to. I stepped up and I blamed no one because I took responsibility for all the choices that I had made in my life and how it had been me who had chosen to give my creative power away in the first place.
I learned that those who attempt to keep you small when you are ready to fly are the ones who are benefiting from you living small, and those people are the ones you lovingly move away from. Other people will absolutely love the new you, the you who is the fullest and most vibrant expression of yourself – keep those people close.
See next page for more…