By Loveday Why
This earthy, fresh and floral lemon black pepper and cardamom cake with rosewater syrup drizzle was lovely to make for a friend's birthday this week.
Free of refined sugar and gluten, it uses a balancing blend of spices to offer a delicious and grounding cake. Pouring the syrup over while the cake is still warm means you get a beautifully moist sponge and a deeper flavour.
We ate ours with rooibos chai while the rain came down and the little Spring shoots sprang up.
3 cups of ground almonds
1/2 cup of olive oil
3 Tbsp honey
zest of 1 lemon
4 free range eggs
1 tsp baking soda
1/2 tsp ground black pepper
1 tsp ground cardamom
For the syrup:
1 1/2 Tbsp honey
juice of 1 lemon
1 Tbsp rosewater
Prepare a cake tin and heat the oven to 160 degrees.
Combine the cake ingredients in a food processor and pour the batter into the cake tin. Bake for 20 – 30 minutes, until a skewer comes out clean.
Cool a little on a wire rack and make up the syrup by melting the honey with the lemon juice in a pan over a medium heat and adding the rosewater at the last minute.
Transfer the cake to a serving plate and, while still slightly warm to the touch, prick the cake all over with a thin skewer. Gently pour the syrup over the cake so the liquid soaks in to the sponge.
Enjoy with yoghurt for extra wholesome deliciousness.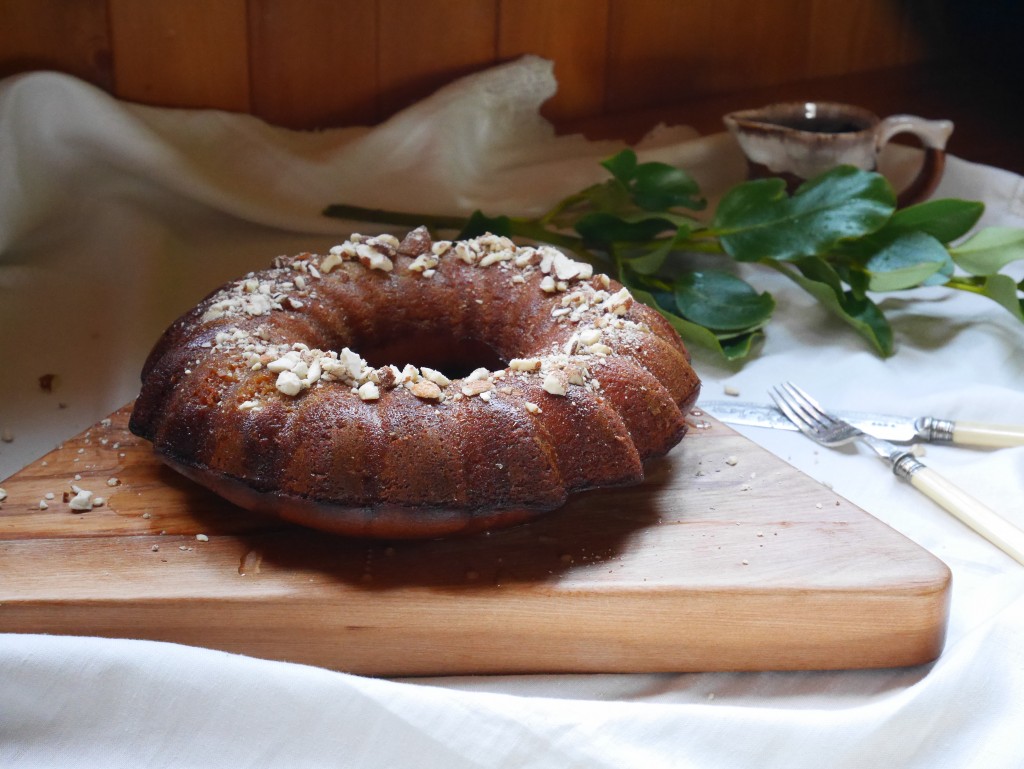 ---
Loveday is a writer, healer and coach. She offers Rahanni energy healings and teaches others how to be earth-connected whole-hearted professional energy healers through her online training course, Luminous Earth Academy. You can find more of her simple, nourishing recipes and vibrant living on her website Wild and Good.