As a busy mum of three beautiful children, Toni Lekey spent countless hours over the years extensively researching items that she thought she might need as a parent, yet she still ended up with unnecessary purchases that were never used. This is what inspired her to create bareware bub. They believe in an environmentally sustainable way of doing things, and their products are designed with beauty and simplicity at their core. They are on a mission to bring you ethical essentials for your precious little ones, with every concept mindfully crafted with passion and consideration for both your children and the environment. By removing the guesswork, they provide parents with exclusive access to simple, necessary and gorgeous products that are essential to your parenting journey. Here Toni talks to The Natural Parent Magazine about her business journey so far and her hopes and dreams for the future
The passion: What inspired you to set up your business?
First and foremost, I am a consumer. A consumer of beautiful things. A consumer of baby products. I am also a mother. In this role of motherhood even prior to having my first baby, I researched extensively every item I thought I would need to own as a parent.
From the smallest to the big-ticket ones, I would spend hours losing myself in the fine details of a product until I felt confident I knew what "the best" product in that category was. Call me insane, or perhaps I had too much time on my hands (well, not really; I made the time!), even after all the research and desire to be streamline in my parenting approach, I still didn't get it 100% correct. I ended up with unnecessary, useless and sometimes unattractive gadgets sitting around the home wasting precious space and money. After several years in this existence, bareware bub was imagined. Created from a space of love and necessity, I wanted to give back to every new or seasoned mum a space to find the everyday object beautiful, even in the mess! I didn't know if it would work but I did know people need this approach, and I'm a firm believer that if you do your homework and due diligence, don't cut corners and give it your all, you're set up for success.
People are also becoming more aware of the impact of consumption on our precious environment: this was a huge driver for us to ensure that every single part of our packaging is 100% compostable. By making this shift, we were hopeful the right community of likeminded people would appreciate and support our business.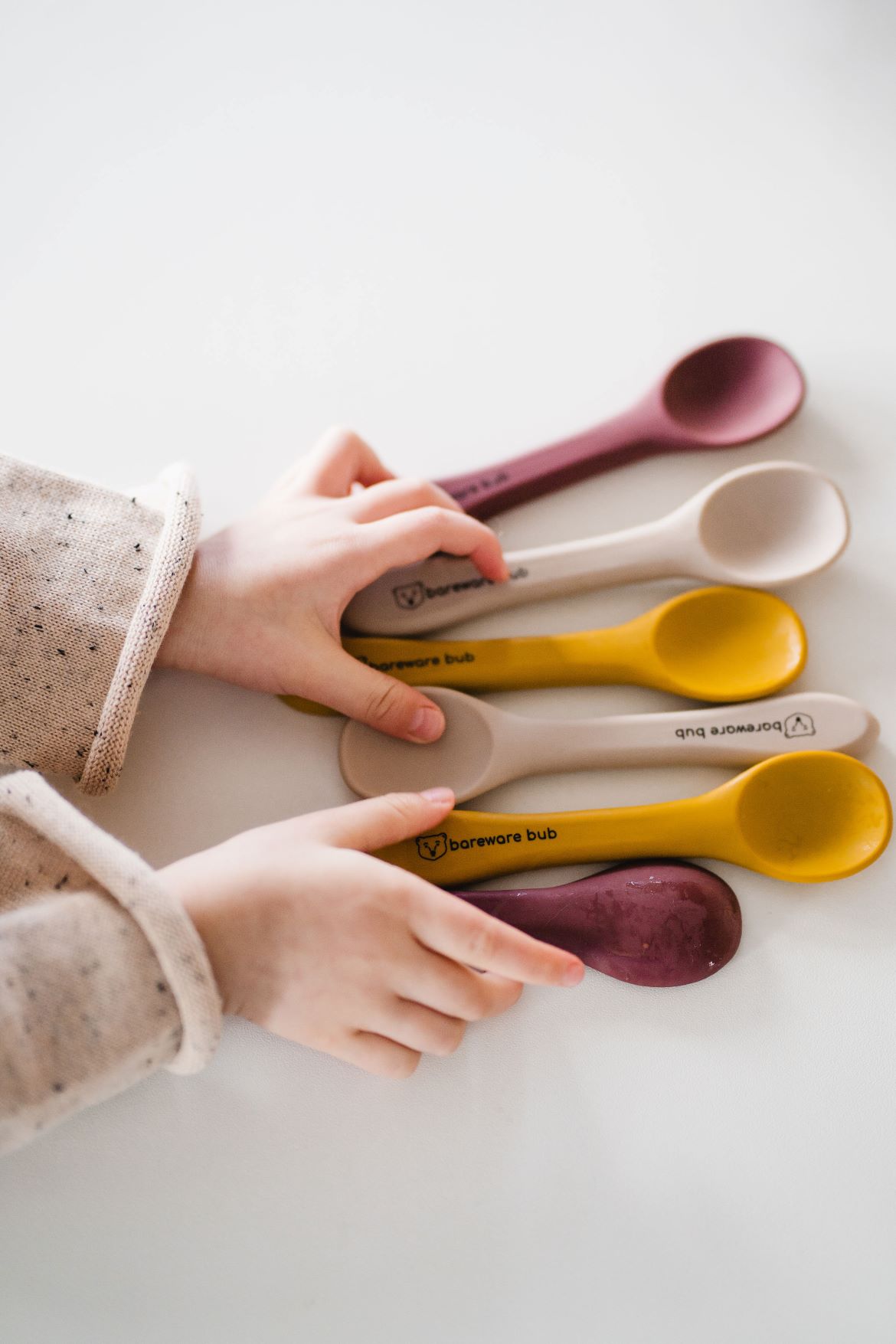 The launch: How did you start out in the beginning?
We launched bareware bub a week after I finished working a full-time corporate contract and 3 days before I birthed my third baby, Zuka. I was literally writing email sequences in the delivery suite before the syntocinon kicked in. Due to being in lockdown for a majority of 2021, we had to improvise for imagery, and launched with product pictures sans children. Our photoshoot showcasing our beautiful products being road tested took place 10 days postpartum – basically the second we were out of lockdown in Melbourne.
Despite things not being "perfect" as I'd imagined they would be for a launch, we went with "it's better to start than wait to be perfect". That being said, we'd worked really hard to ensure that the major infrastructure was in place (systems, website, products, packaging etc.).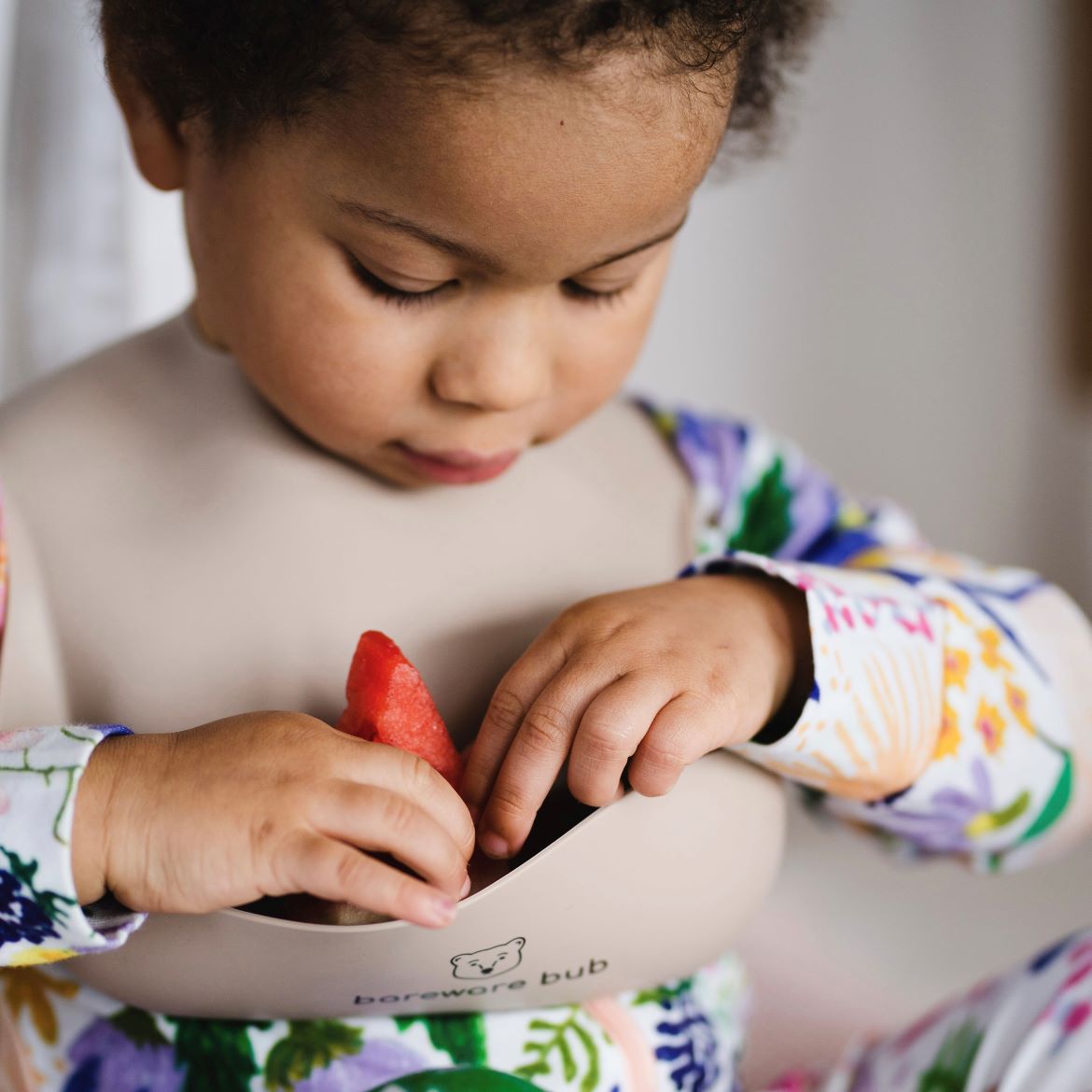 The innovation: What was the biggest breakthrough for you with your business?
The biggest breakthrough to date: there have been a few. Securing our first retail store was amazing. Securing our second and third retail was equally thrilling, and having reorders of stock one month after being in store solidified the confidence our community has in us. A leading daycare in the CBD (Melbourne) has purchased our feeding solutions for their baby and toddler room too! Honestly, it feels so empowering to know that others love and trust our products as much as we do! We are also really picky with who we want to stock our products (we aren't aiming to be available in every single store), so slowly expanding to more retail has been a dream come true. Receiving endorsement from the Private Maternity Hospital (to be announced soon – sorry!) was massive and having the backing from the obstetrician's practice was incredible.
But before all these magical moments could transpire, the biggest breakthrough was on our first call with our marketing strategist. This one call really opened up the possibilities for our brand and gave us the confidence we needed to progress. Game-changer!
See next page for more…