Marketing is so important for businesses – and who more so than conscious, ethical businesses doing great work in the world? Creative By Latitude Fifty Five are the marketing whizzes that can help you to get your name out there and your big ideas in people's hearts and minds. We spoke to director Kendall McKinnon to learn more about how she got started with her business.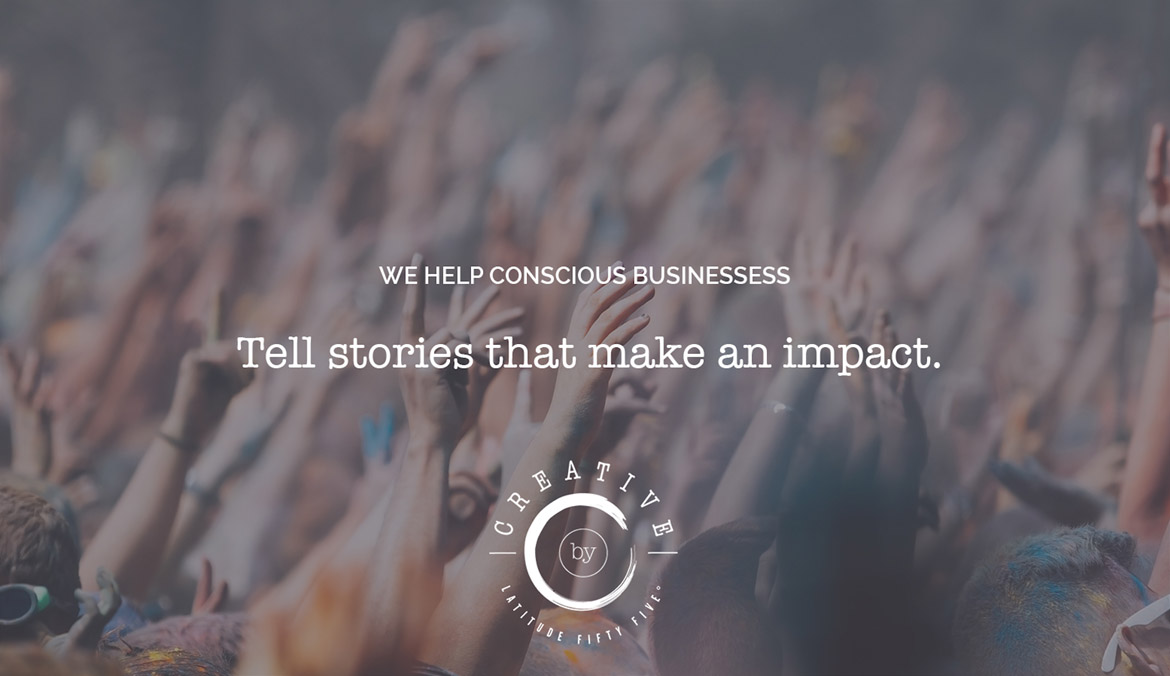 The passion: What inspired you to set up your business?
My desire was always to inspire connection. To look beyond products and services and use our ideas to connect people. A sense of community is central to making this happen, so that a creative agency made up entirely of remote workers, whether they are parents, travellers, or creatives, can be born.
I knew I wanted a family. I also knew I wanted to do fulfilling work. So I have been striving to create a space where I, and many others can do just that.
The Launch: How did you start out in the beginning?
Based in Kelowna, BC, I began developing this idea for a conscious marketing agency. To support other inspired individuals who were designing businesses for consumers who are becoming increasingly aware of the impact of what they buy.
From there I launched an online platform that not only shared what we did and the services offered, but also served as a kind of community board for creatives doing amazing things. Photographers, artists, entrepreneurs, and designers. Here our featured storytellers section was created.
The innovation: What was the biggest breakthrough for you with your business?
When I had the chance to start expanding our team. I loved bringing on new people with diverse skills, insights and values. With each new personality came new ideas and ways of doing things that I was excited to learn and put into practice. This came from our core team, and the freelance contributors who were involved in content creation.
This was also where the real push for working alongside sustainable enterprises came from. One of our blog contributors had a passion for sustainability and was a huge driving force in my desire to dive deeper into this area.
Yin and Yang: How do you balance work and family?
Not being afraid to ask for help and draw on the support of friends and loved ones is key. Having a professional team that is understanding, and personal network who are willing to lend a hand makes all the difference. Being able to build a working life, and also sneak away for much needed "me time" is a tricky thing to get right, but it is so rewarding when it all flows. That and I am a big advocate for organisation! If I can do something that will make my life easier and hassle free in the future, I'm all for that.
See next page for more…