Initially looking for solutions for her own super sensitive skin, and realising many others were in search of suitable skin products too, Kirsty Harkness and her team created the multi-award-winning Hark & Zander range. It is uniquely formulated from natural and organic ingredients that are clinically proven to be as effective as possible at treating skin imperfections. Carbon positive hemp, nature's wonder-plant, is Hark & Zander's star ingredient in New Zealand's first premium hemp heart oil skincare. Along with its scientifically proven results, hemp plants are also amazing for the planet, conditioning soil by soaking up carbon and other impurities while adding nutrients back into the ground, regenerating the soil. So, it's a win-win for your skin and the planet! Here Kirsty talks to The Natural Parent Magazine about the inspiration behind her business, the challenges they have faced along the way, and their exciting plans for the future.
The passion: What inspired you to set up your business? 
Originally, I started searching for a natural skincare solution for my sensitive skin.
I was growing hemp at the time to regenerate the land, and the more I found out about the wonders of hemp, the more I wanted to know. So, I began blending hemp heart oil for my own skin and soon realised there were lots of people looking for a sensitive skin solution also.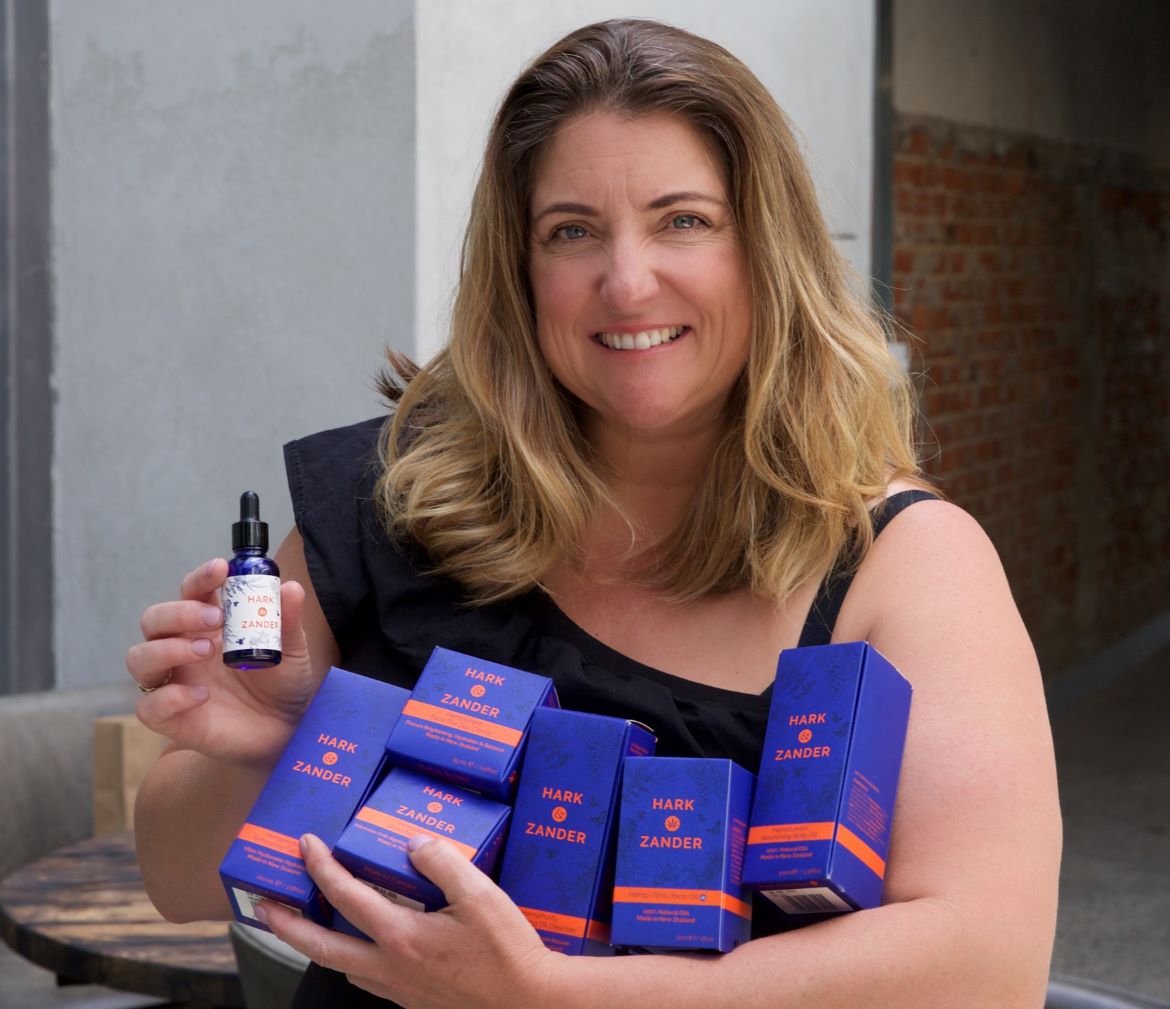 The launch: How did you start out in the beginning?
After realising that I couldn't do it alone, I got a team of experts involved and we spent 18 months working on the perfect blend of hemp heart oil with other active oils, including having a special cold press machine imported, and our award-winning Face Oil was born. From here, I named the company Hark & Zander and surrounded myself with an awesome team who also cared about effective natural skincare that was proudly from New Zealand.
We have now progressed with 7 products, with our Day & Night Crèmes and Serum using OceanDerMX products to boost effectiveness and enhance the New Zealand story.
The innovation: What was the biggest breakthrough for you with your business?
The biggest breakthrough for me personally was seeing repeat customers coming back time after time. Sometimes, you know yourself that you have a special product that you love, but when others affirm it, it makes it more real and exciting, and makes you want to do more. Plus, there were reviews and emails from people we didn't know telling us how much it has improved their skin – this made it all worth it and still does.
The biggest breakthrough professionally was when we moved our production to one of New Zealand's biggest laboratories and started producing our products in hand-made but bigger batches to keep up with demand. With them, we were then also working with world class formulators to expand the range with no limitations to quality and effectiveness.
Yin and Yang: How do you balance work and family?
Everyone wants good skincare, so everyone in our family joins in on reviewing and sampling the goods and giving opinions on future products. My daughter is often seen sitting up in our team meetings trying to steal the white board markers. And she always wants to rub the cremes into her hands – we can't miss her out! To know we are building a brand that is natural and safe for her to use already means everyone is included.
See next page for more…