On receiving her unexplained infertility diagnosis, Davielle Beddow made as many lifestyle changes as possible to give herself and her husband the best chance of becoming parents. Swapping out toxins in their home and what she was applying to her skin was the first step, and this is where her love of essential oils began. When her daughter was born, she continued to use natural products on her toys, her skin and in the air she breathed. Davielle became a qualified Aromatherapy Consultant and began formulating natural remedies for the whole family, eventually leaving her career in the travel industry to launch Add Oils Aromatherapy. They use only the purest essential oils sourced from reputable Australian and International growers, and champion responsible sustainability practices, all the way from seed to skin.
The passion: What inspired you to set up your business?
Add Oils stemmed from my love of essential oils and my conscious awareness of the toxins in our everyday products. During a lengthy IVF journey, I began swapping out toxic products in our home, especially those in my skincare routine. When my daughter was born, my commitment to providing her with only natural, non-toxic products solidified. She is my greatest inspiration and the driving force behind my passion for living a low-tox lifestyle and prioritising self-care. Her wellbeing and the wellbeing of families like ours is at the core of Add Oils Aromatherapy.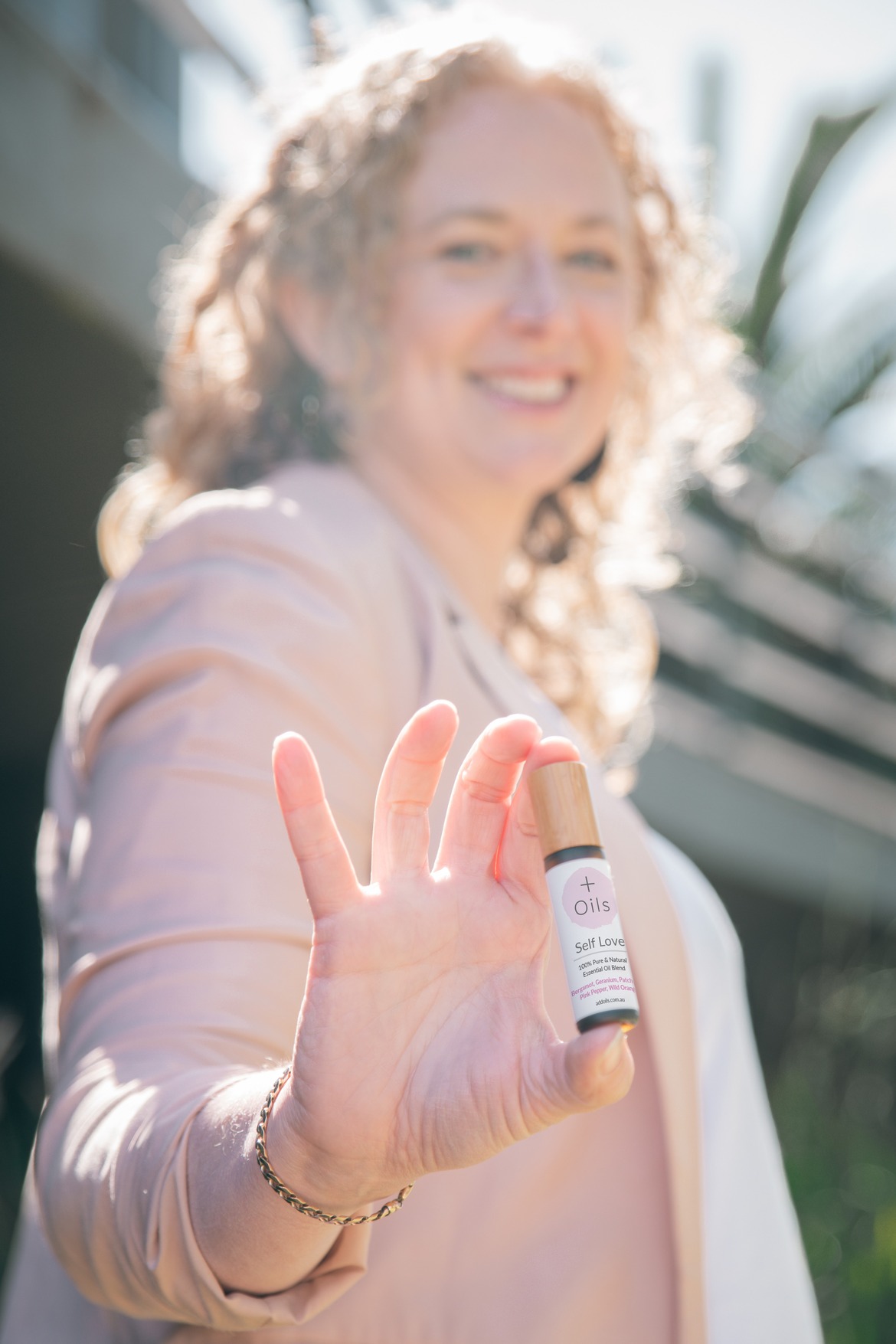 The launch: How did you start out in the beginning?
The beginning of Add Oils was sparked by a significant turning point in my life. After dedicating 23 years to the Travel Industry, the events of 2020 led me to re-evaluate my path and rediscover my genuine passion.
As a family, we had been using my essential oil formulations for many years for various purposes, from soothing teething discomfort to easing tummy aches, creating calming bedtime routines, and managing stress.
Equipped with my Aromatherapy qualification and a handful of well-researched and tried and tested blends, I took the leap and launched Add Oils Aromatherapy.
The launch was not just a business endeavour; it is a heartfelt mission to inspire and empower individuals to prioritise self-care, eliminate toxins, and elevate their overall health and wellbeing.
The innovation: What was the biggest breakthrough for you with your business?
One of our most significant breakthroughs was winning the "Best Kids Self Care Product" award for my "Monster Mist" at the She-com Product Awards in 2022. And just recently in September 2023, I took home 2 more Products Awards. These accolades have not only boosted my confidence but have also strengthened the credibility of my brand. They serve as a reminder that my commitment to natural, non-toxic self-care is not only making a difference in the lives of our customers, but is also resonating with industry experts.
Yin and Yang: How do you balance work and family?
My family holds a special place at the very heart of this business, serving as my inspiration, motivation, and support system. Running my own business allows me to be present for my family when they need me the most, and that's a privilege I value greatly.
However, I'll admit, finding the perfect balance can be difficult. The boundary between work and personal time can blur, especially in the evenings, where you will always find the laptop next to me on the couch!
See next page for more…