Australian brand Moosey Moose is on a mission to save parents and the environment.
The contribution of children's clothing to the textile waste problem is often overlooked when it comes to sustainable fashion, yet most children grow by seven sizes in their first two years!
Inspired by maternity clothing that "grew with her" in contrast to the rapid rate at which her son outgrew each size of romper, Byron Bay mum Jax Power-Champion spent 2 years conceptualising items that could work for growing babies and toddlers. The result is a sustainable clothing range for children that grows up to 5 sizes and lasts little ones a whopping 3 x longer than traditional clothing – which will drastically reduce the amount of textile waste that ends up in landfill every year in Australia.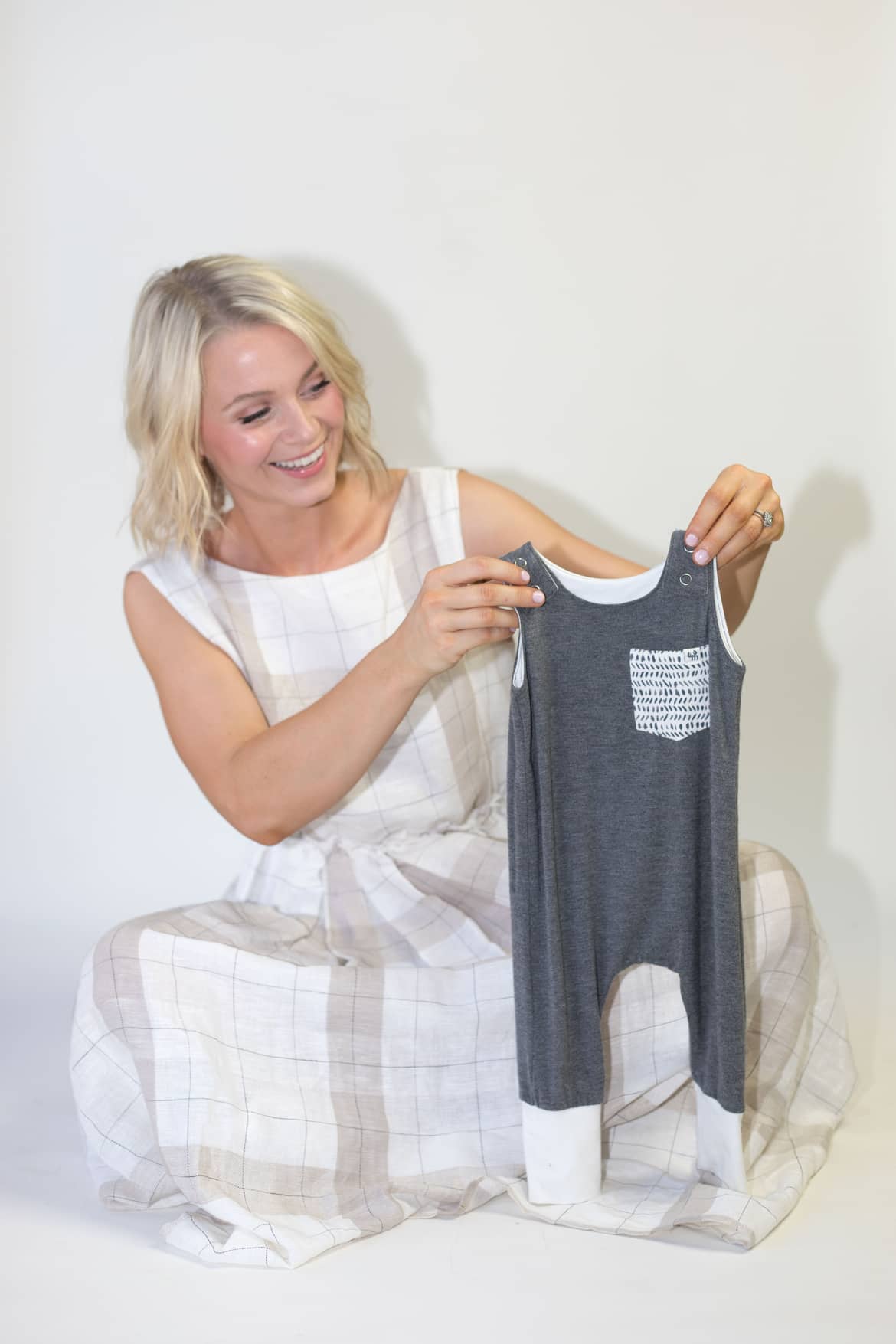 "While pregnant with our first baby, I was overwhelmed with the amount of STUFF the world said we needed for a new baby. Buying little adorable clothes seemed so fun at first but the daunting worry of wasting items he wouldn't wear or fit set in every time I shopped. 'Will this be too hot, too cold, too large, too small…do I need 100 onesies?' When our son Finn was around 5 months old, I emptied his closet and saw how many items he had already grown out of and how many pieces he hadn't even worn!" said Jax.
This experience served as a signal: childrenswear today fails to recognise the dynamic and rapidly changing size of babies and toddlers. In fact, children themselves embody the fast fashion model, with their rapid growth rate requiring a constant flow of new clothing to keep up with lengthening limbs. While hand-me-downs and secondhand clothing offer an effective way to drive down costs and impacts, intervening at the design and production stage is key in inducing an industry-wide shift. The launch of a new innovative kids clothing brand could prove to be an important catalyst for change.  
Jax launched her baby clothing brand Moosey Moose with an aim to help parents and carers rethink the way they buy baby clothes, by offering baby clothes that grow!
"On average, parents spend $2600* (Ibis World 2018) on clothing before their child reaches the age of three. As well as the high cost and limited lifespan, mass production of garments places huge pressure on the environment through waste, water consumption and carbon emissions. With Moosey Moose, I am on a mission to keep kids comfortable and stylish while helping reduce clothing waste in their closet and the environment. Our garments are the perfect everyday solution to your child constantly outgrowing their wardrobe. The Grow Romper is made in Australia from buttery soft, sustainable stretch bamboo jersey and is gender-neutral in design. We've even kept most of our range colours gender neutral as we hate the idea of items going to landfill because they are 'meant for a boy' or 'meant for a girl,'" says Jax.
The Grow Romper comes in 2 sizes: Small: Fitting from 3 months adjusting to 1 year old, and Medium: Fitting from 1 year and adjusting to 3 years old.
See next page for more…