As a new mum, Sara Teeman discovered a lack of support and validation as she entered motherhood. While the focus was on her baby's needs, she found the expectation was for mums to just get on with it, and that loneliness and mental health challenges during the postpartum period were viewed as normal on some level. Not wanting her own daughters or the next generation to feel this way, she set out to help women feel seen, heard and supported as they enter motherhood. As a Wellbeing Life Coach and a Specialist Pregnancy and Postnatal Yoga, Movement and Mindfulness teacher, Sara offers a safe and supportive space for mums to feel cherished and cared for. Here she talks to The Natural Parent Magazine about what inspired her to start her business, how she balances work and family, and her hopes and dreams for the future.
The passion: What inspired you to set up your business?
I had a big career in the corporate fashion industry and had been lucky to travel the world. After becoming a mum, I suffered with feeling a severe loss of identity. On one hand, I loved my daughter and wanted to care for her and be a present mum, but on the other – I longed for my old self. The two were very different people. One felt strong, invincible and free, the other vulnerable, anxious – and unsure.
As a new mum, I found little support or validation beyond discussing the needs of my baby. The focus was on my baby's health and needs and whilst this was incredibly important, I was drowning. Having lived abroad and experienced other cultures, I knew it wasn't this way everywhere – and that mothers had historically received much more care and support. This was particularly the case when we lived closer to friends and family and communication was very much offline.
Now, however – the expectation was to get on with it. It was normal for many postpartum mothers to feel loneliness and experience mental health challenges on some level.
I didn't want my own daughters or the next generation to experience this. I believed this was largely avoidable if only modern mothers were seen, heard and supported in a much better way at home, at work and in greater society.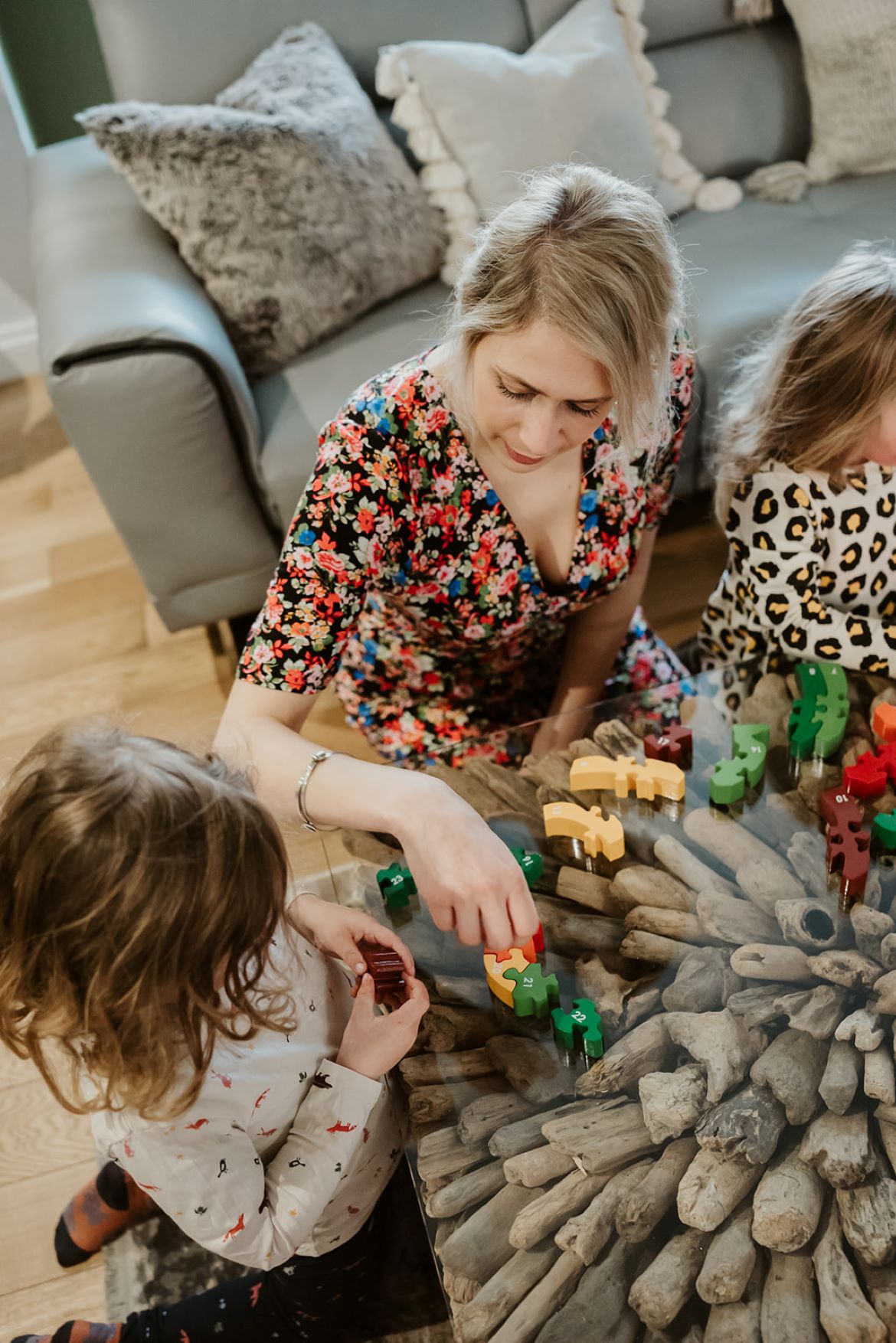 The launch: How did you start out in the beginning?
As a first-time mum, I attended several baby groups, which were focused on baby's development and play. However I also craved something that was also more about me, as a woman – not only this new identity as a mummy that I was still getting to know.
I trained in and set up as a yoga instructor, creating welcoming safe spaces for new mums and their babies to come along and connect, exercise and just be. The classes were completely open and honest spaces – focused very much on mama. There was cool music, tea and treats that I would serve to them, taking the time for them to feel cherished and cared for, and allowing time in the class for them to chat and connect without feeling judged or rushed. It was what I had needed in my own postpartum period – and it felt great to be able to offer this within my community.
Mums would tell me their stories, whether it was about the challenges they had experienced along their early motherhood journey or struggles with returning to employment and juggling it all. Over time, I realised how complex a journey being a mother in today's demanding and often-disconnected world really was. How much still needed to change on a very base level of understanding. And how much more support and education was needed for mums to feel healthy and fulfilled.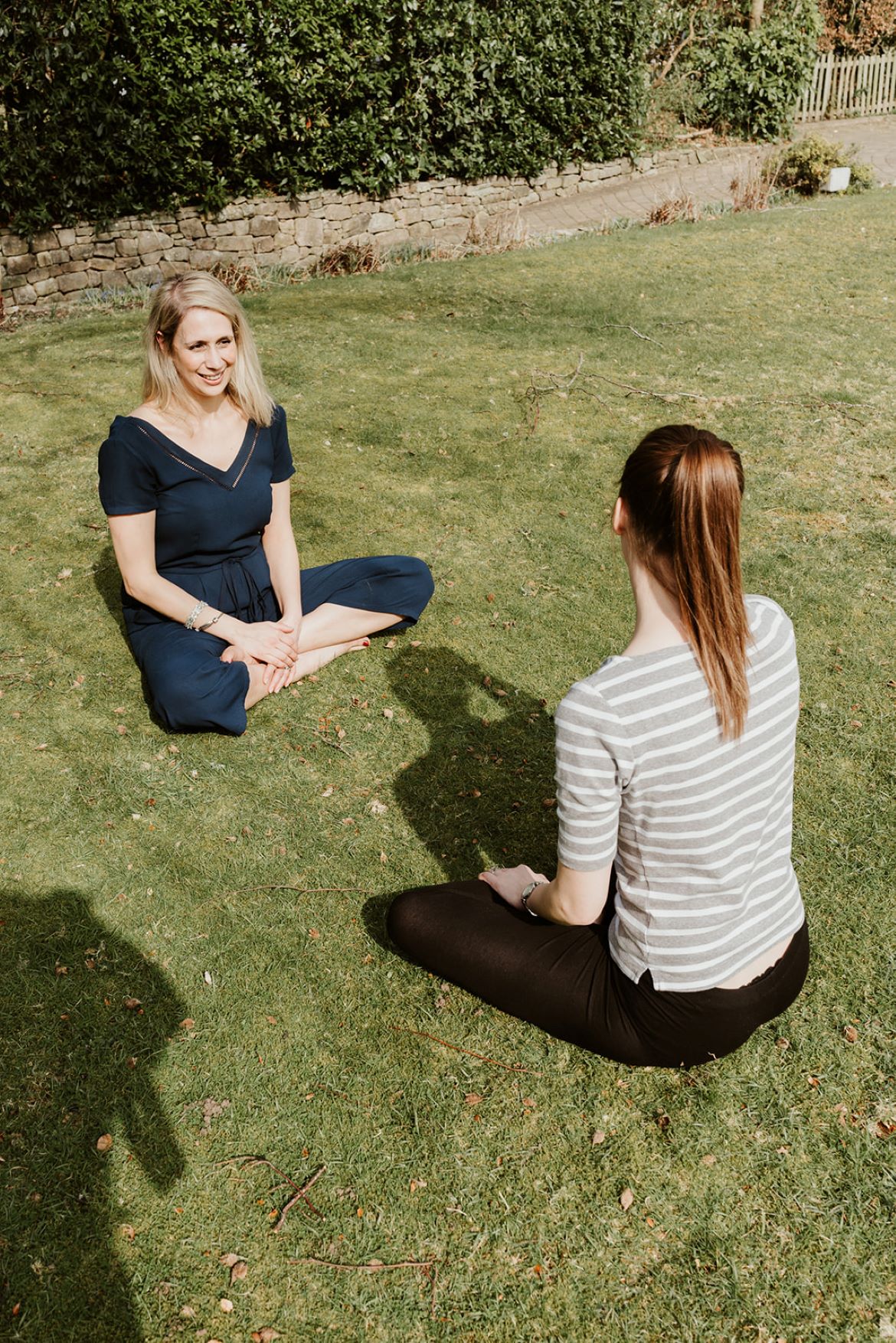 The innovation: What was the biggest breakthrough for you with your business?
I experienced my lowest point in the year after birthing our twins, and them being diagnosed shortly after with a serious health condition. Almost a year in, with 3 children under the age of 3, I reached a point of exhaustion. I felt angry, a lot. I missed my old self and ultimately knew if I wanted my family to have the best of me, I needed to start seeing myself and my own needs as important beyond my role as an 'all giving' mother.
Over a period of a year, I engaged in therapy to help with the anxiety I had been experiencing since the diagnosis. I embarked on coaching to keep moving me forwards, which was invaluable and transformative. I began practising yoga again.
And wanting passionately to support other women in their own journeys, having experienced the benefits for myself, I began my own training as an accredited Wellbeing Coach. Seeing the transformation of my very first client, who went from a place of feeling confused and disempowered to full of clarity and vitality – I knew this was something that was needed and mattered.
See next page for more…