Natasha Cateris is all about making mums feel good about themselves – when they are out and about with their kids and adjusting to the early years of motherhood. As a mum herself of two children only 15 months apart, she always wanted to be organised and prepared for every eventuality, but felt her nappy bag just wasn't cutting it. She set out to design her own and THE DUFFLE™ was born – an all-in-one nappy bag with ten thought-out compartments and a spacious, stylish design. Adding to their range with the Teeny Tiny™ Pram Caddy/Crossbody, and plans for a clothing range in the future, Mummas Wear is a wonderful lifestyle brand that helps mums and dads navigate their parenting journey, whatever stage they are at.
The passion: What inspired you to set up your business?
With a background in marketing, I always dreamed that one day I would want to create my own brand and product. It was not until I became a mum that I found life happened and my priorities changed. I was on maternity leave back-to-back, ended up being made redundant from my marketing gig and made the decision to put my career on hold and enjoy my time as a stay-at-home mum to my young daughter and son. It was through my own parenting lived experience, having a love for the beach, and having to pack for leaving the house with two young kids only 15 months apart that I was inspired to design The DUFFLE™. I had a passion to help other parents in their own journey and wanted to create a practical product that was thought-out and a brand that other parents could relate to.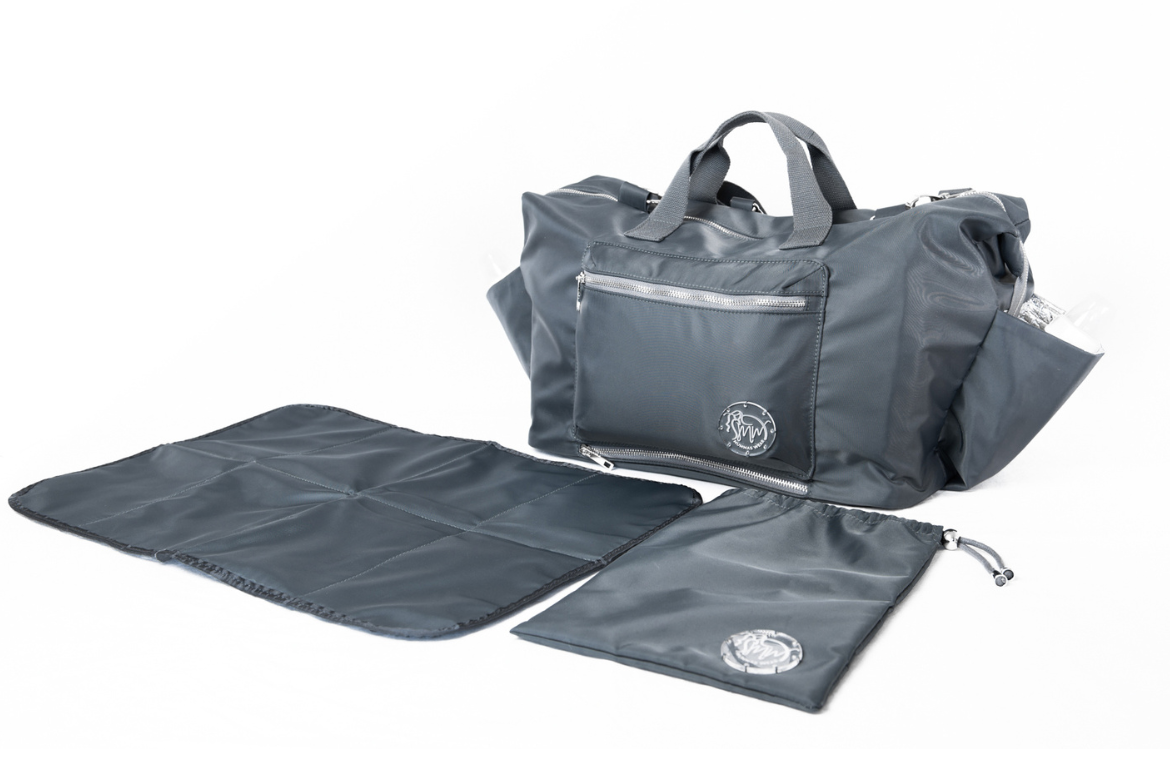 The launch: How did you start out in the beginning?
It all started with putting pencil to paper and sketching the design of my duffle bag.
It involved hours of research and competitive analysis to understand what was already in the market, what features I needed to include and where I wanted to be positioned in the market. 

I sourced a local prototype maker, Phillipe from PV1 Design, to help me bring my sketch to life and make sure my bag was functional.
I spent many weekends researching and sourcing local retailers for each piece of hardware and types of fabric to work out my costings, and came to the realisation that I had an awesome product that was not feasible to manufacture locally in Australia. I managed to source an overseas manufacturer to work with for production.
I created my own Shopify website, branding, called on my girlfriends with their babies to be my models for a photoshoot and took to social media. My own home garage is my warehouse.
The innovation: What was the biggest breakthrough for you with your business?
The biggest breakthrough with my business was seeing the first prototype of the duffle, showing that the design I sketched was brought to life and that it was functional.
The next breakthrough was finding a reliable overseas manufacturer that has a local office here in Sydney to work with.

And thirdly, was being able to do it all again with my next bag design, the Teeny Tiny™ Pram Caddy/Crossbody.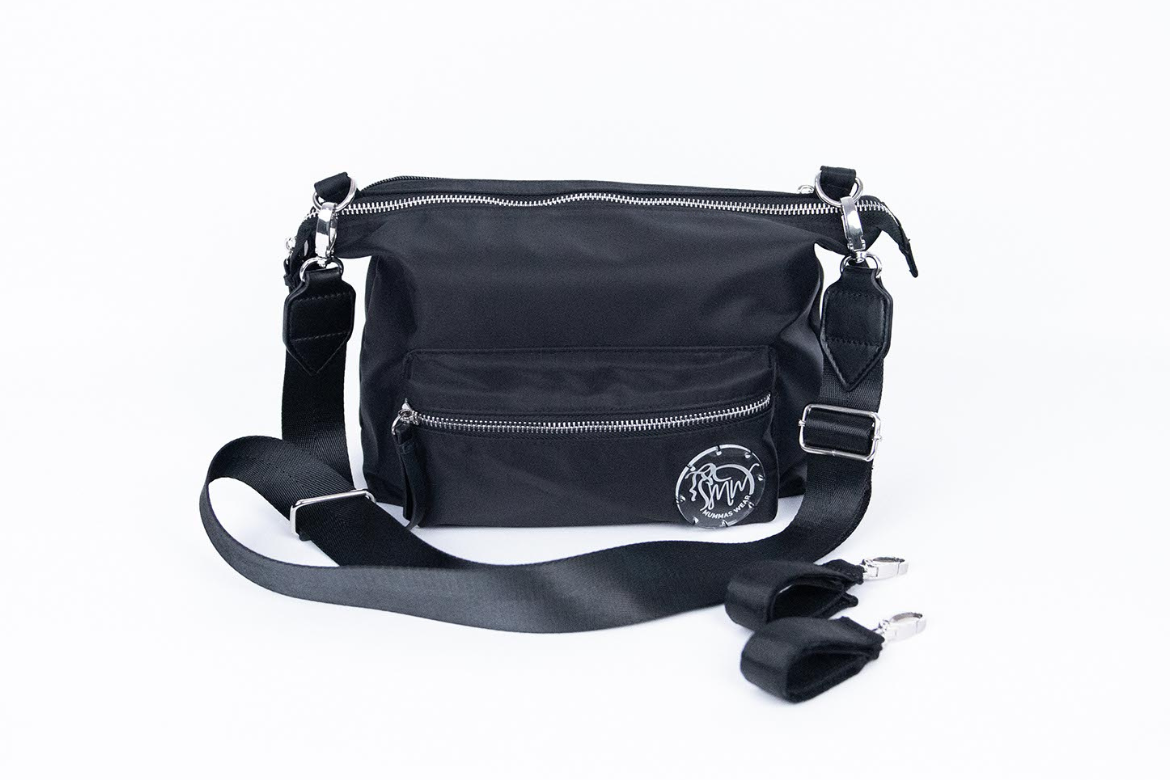 Yin and Yang: How do you balance work and family?
The balance between work and family is a tough one that is truly a juggle. I have daily to-do lists and financial quarter to-do lists/goals. I am old school and have an actual physical diary to help stay organised.

It's difficult, because being an ecommerce business, everything is on the phone so it's hard to switch off. I have learnt to be strict and set boundaries that these are my times for work and time for family – to ensure I am present.
I like to get the family involved in my work if it means having the kids in my Instagram reels. I also schedule social media content in advance.
But I am the type of person that has always thrived on being busy and passionate about my work. It means working on the business in my 'me' time, i.e., at night when the kids are asleep or when the kids are at school.
See next page for more…