Mum-of-two Hannah Clark understands all too well the depths of sleep deprivation when you have a wakeful baby. It can be especially hard in today's society that places such a high value on independence. She knew that there had to be a space in between "sleep train or don't complain", so she began researching and discovered the world of responsive and attachment-based sleep and wellbeing support. After countless hours of training, she became a certified Sleep Specialist and now supports other families, helping parents to tune out the noise and lean into their instincts. Here Hannah talks to The Natural Parent Magazine about the inspiration behind Kin Postpartum Services, the challenges she has overcome, and her hopes and dreams for the future.
The passion: What inspired you to set up your business?
It all started after giving birth to my son. We got home from hospital, totally shell shocked, beyond sleep deprived and he wouldn't let me put him down or sleep alone. I felt like I was missing something. My instincts told me to hold and support him, but society kept telling me to set up good habits and encourage independence. Everything I read told me his waking was my fault. In short, we got 6 months in and my desperation and a looming return to work date pushed me to book a consult with a sleep consultant and we sleep trained. It was a week from hell, and nearly broke both of us. I then fell down a google rabbit hole where I landed on an article by Sarah Ockwell-Smith and a world of responsive sleep support opened up. Principles based in neuroscience, developmental psychology and attachment theory were the basis for an approach that not only helped parents with their child's sleep challenges, but also focused on every aspect of their wellbeing and development. It was revolutionary and made complete sense.
I couldn't believe this approach hadn't infiltrated mainstream sleep and parenting circles, and I knew pretty much immediately that I had to step in and prop up new parents under the weight of society's unrealistic expectations around infant sleep. But above all, l felt drawn to supporting the parent-child relationship and fostering infant mental health. There's this idea that it's a rite of passage to sleep train, and it's often spoken about from the perspective of it's either sleep train or put up with crappy sleep. But there's this beautiful adjacent space that supports families with a holistic approach, that talks about biologically normal infant sleep, and that views behaviour as communication vs something to be trained out. I wanted to make sure more parents had access to this kind of support so they could feel empowered and confident in their parenting.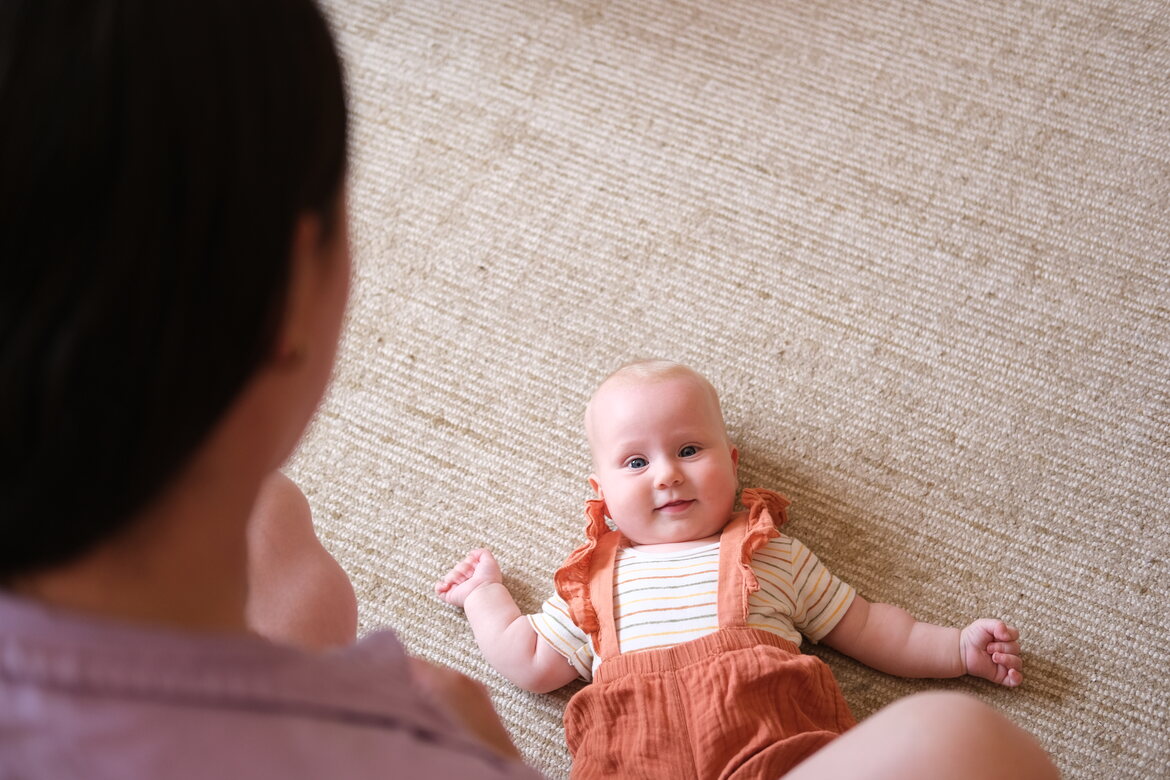 The launch: How did you start out in the beginning?
Slowly! I started studying just before I got pregnant with my daughter. I started an Instagram account and sporadically shared snippets of what I was learning from developmental psychologists, paediatric occupational therapists, nutritionists, attachment experts, regulation experts, bodyworkers, NICU specialists, relationship counsellors, parenting experts and sleep scientists.
I get pretty violently unwell in the first half of pregnancy so between feeling horrendous, studying, working my day job and parenting a toddler, I took a couple of significant breaks from social media. I saw a couple of clients in and around my day job before birthing my second baby at home in September 2021. I gave myself 6 weeks to settle into the 2 kid life, then jumped back into social media and officially opened up my books in February of this year.
The innovation: What was the biggest breakthrough for you with your business?
The biggest breakthrough for me has been living my job. Becoming a second-time mum, going through the normal aspects of sleep deprivation and raising babies but with a community of parents who are all in it at the same time is so powerful. We are a social species, designed to live in intergenerational communities where knowledge is shared and the load is halved. Parents want to hear about other parents' experiences. So I've cultivated a space where that's exactly what we do. Being able to build a community, share so many aspects of normal infant sleep and looking at ways to support parents through a platform like Instagram has been invaluable.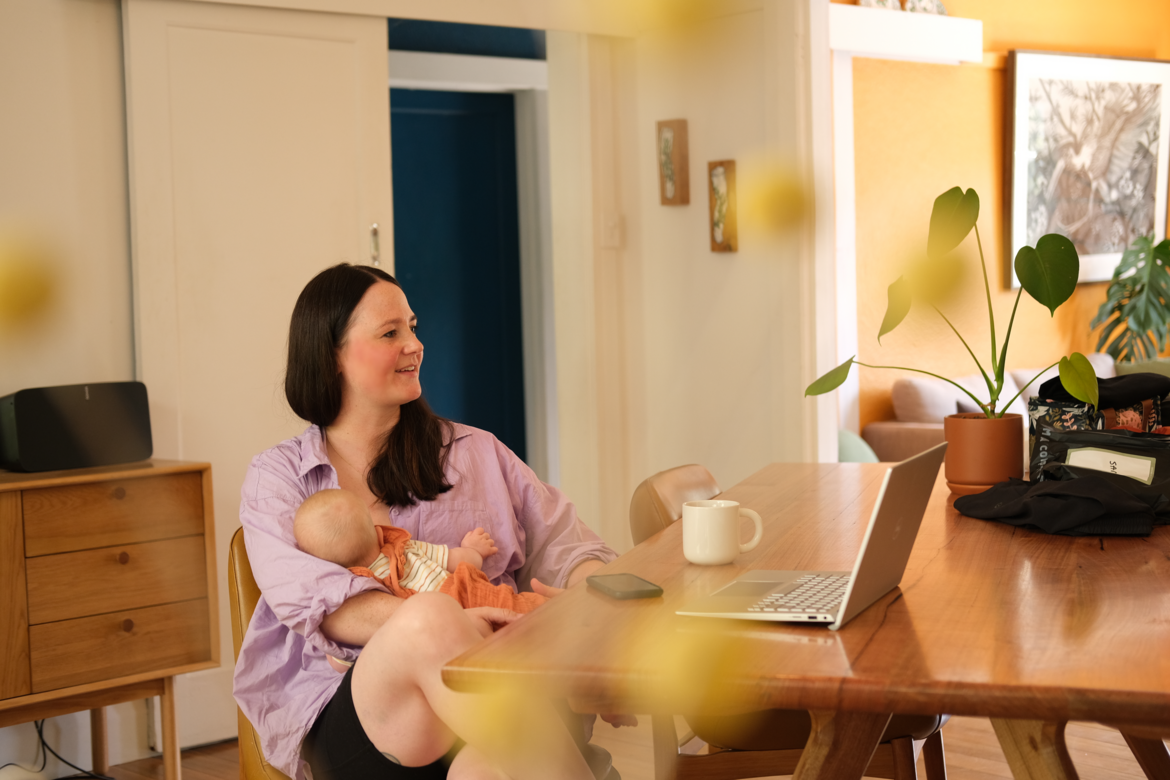 Yin and Yang: How do you balance work and family?
I should have a much better answer for this, but it's lots of late nights! I've got a partner who works super hard to keep the household running while my business is in its infancy and needing a lot of attention. I've also learnt to ask for help and say yes when it's offered, which I highly recommend for all new parents. It is game changing.
The drive: What challenges have you overcome?
Parenting a toddler and having a newborn while starting a business has been a lot. Learning everything about technology from scratch has been challenging – and being brave and branching out into a space where I am the face of a business and have had to develop a brand.
One aspect that I always knew was a part of the territory but doesn't get any easier is the resistance that I've faced from people that have been very attached to a more mainstream sleep and parenting approach, and the reluctance to acknowledge that other approaches exist that are based on contemporary research. There's been a bit of backlash and it does make you develop a bit of a tougher skin.
Click to read full article on our website…