At Rockabye River, they are driven by the belief that children's imaginations should be nurtured and encouraged to develop through play and exploration. The children's side to their waterproof, reversible play mats have been designed by an Australian children's book illustrator, creating vibrant, hand-drawn water colour illustrations for all of the family to enjoy. Moving beyond repetitive, geometric stamps, they believe that a play mat should include all the beauty you would expect from a designer rug, or a piece of art, and their reversible, super soft play mats feature your choice of a gorgeous, intricately designed rug-like family side, or you can now take home an amazing Indigenous art design. Here, Rockabye River founder Sarah Withey talks to The Natural Parent Magazine about her business journey so far.
The passion: What inspired you to set up your business?
In 2021, while on maternity leave with my first child, I realised the importance of a padded, waterproof play mat. The options available on the market were either too flimsy, lacked fall protection or had unappealing designs. As a developmental biologist, I understood the significance of play and engagement for a child's growth. I wanted a play mat that combined functionality, safety, aesthetic appeal and most importantly, play! So I decided to create my own. That's when I founded Rockabye River, a business born out of my desire to bridge the gap between design extremes.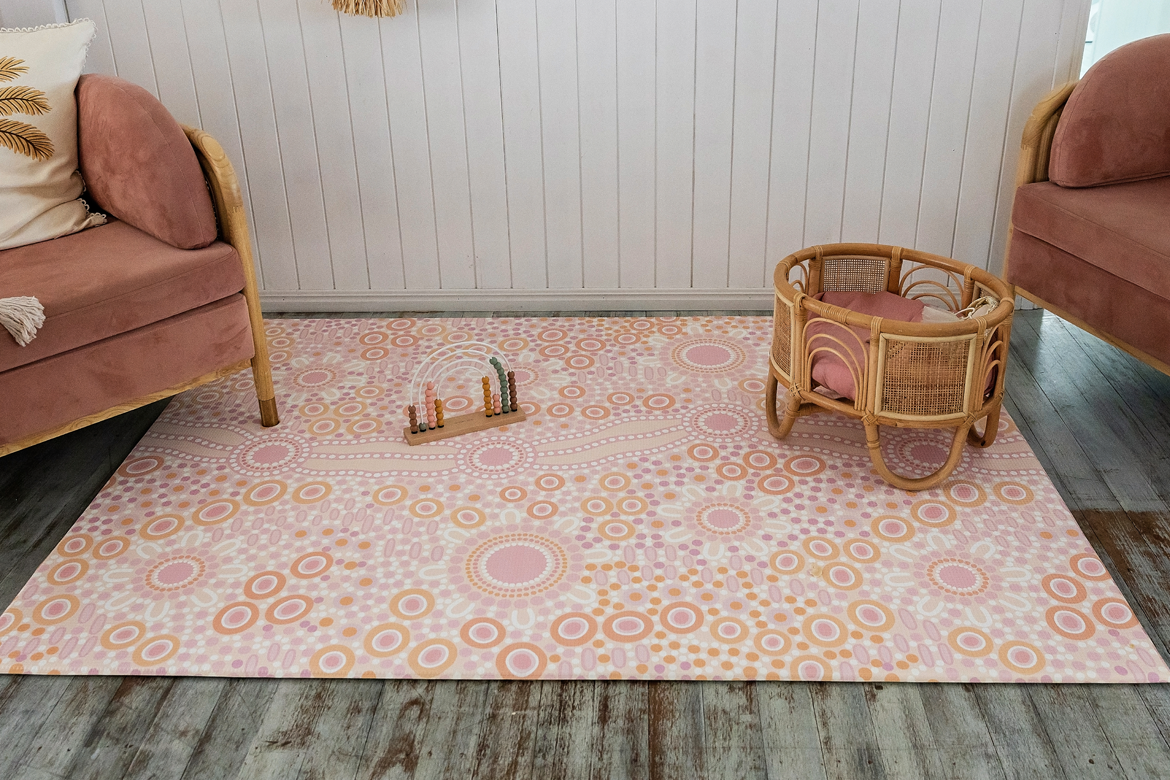 The launch: How did you start out in the beginning?
Initially, I focused on the most fun part – designing the play mats – which ignited my passion for the project. Being a research scientist, I naturally delved into researching the best materials, suppliers and safety certifications. As I was on maternity leave, I essentially shifted my research focus to develop the business concept. Committing to my dream and following through from a single concept to a full-fledged brand is something I'm incredibly proud of.
The innovation: What was the biggest breakthrough for you with your business?
The most rewarding aspect of establishing Rockabye River was reconnecting with my creative side. I collaborated with an amazingly talented children's book illustrator to create captivating watercolour illustrations for our play mats, and we later extended this partnership to the entire branding. Rockabye River's unique selling point is the subtle yet engaging and truly beautiful child-driven designs, which are always partnered with a reversible décor-focused design, such as our range of woven-look designer rugs. Additionally, collaborating with Indigenous artists, sisters Leah and Sherri Cummins, to introduce an Indigenous art collection to our range was a really exciting development. Our motto is 'Safe Play, Stylish Living', and nobody has to compromise on style or fun with a Rockabye River play mat.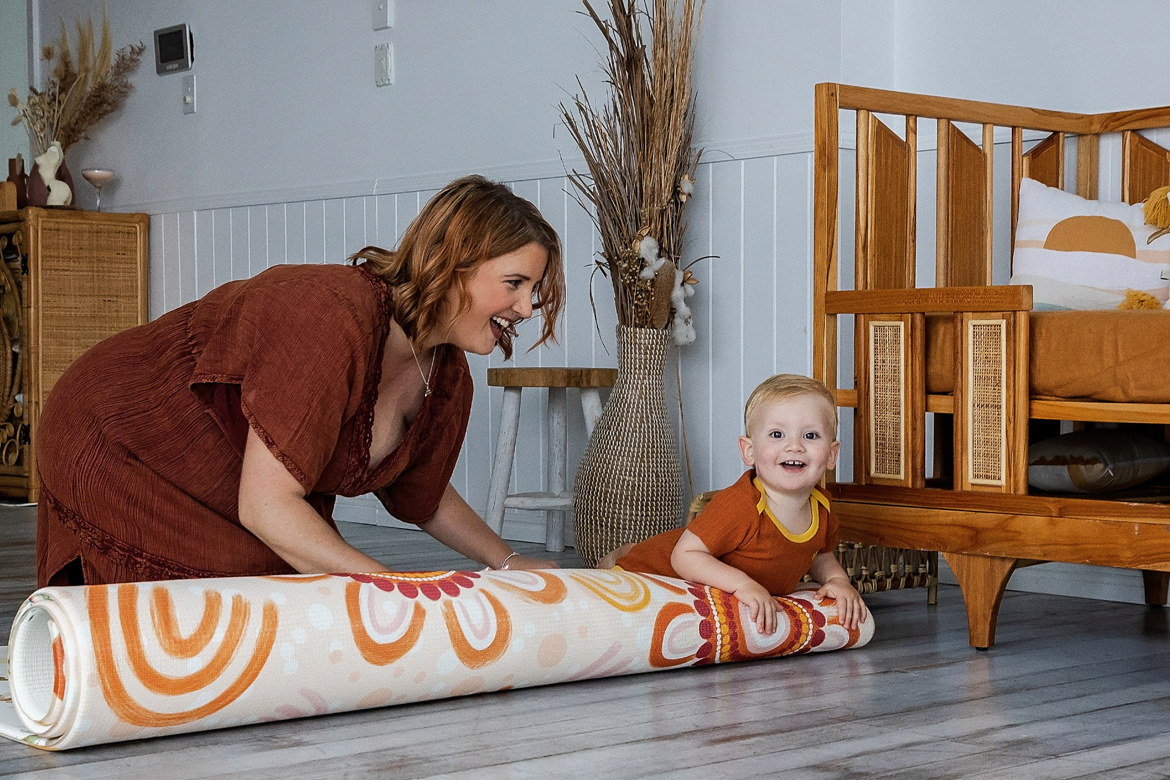 Yin and Yang: How do you balance work and family?
Balancing work and family life is challenging for most working mothers. For me, the key is recognising when I'm overextending myself and taking breaks when necessary. Upon returning to my scientific career after having my son, I prioritised quality family time and dedicated evenings to Rockabye River. I continue my scientific research on a potential treatment for a rare childhood disease (Ataxia Telangiectasia), fueled by passion and a sense of responsibility. Having a supportive partner has been vital in managing both my business and family life, as we often tackle Rockabye River tasks as a family.
See next page for more…