Growing increasingly concerned about environmental issues and the growing levels of waste in our lives, Kat Mckay realised she was ready to make a change. She launched BambooBeautiful to be part of the solution, providing families with beautiful, sustainable, practical items for themselves and their homes. They curate collections of the most beautiful bamboo products, encouraging you to shop more consciously and reduce waste. From gorgeous kids' tablewear and toys, to clothing, gifts, and items for your kitchen and bathroom, it's the perfect place to start your eco journey. Here Kat talks to The Natural Parent Magazine about the inspiration behind BambooBeautiful, the challenges she has overcome along the way, and her plans for the future.
The passion: What inspired you to set up your business?
Before having children, I was a manager for a high street restaurant chain. During my many years with them, the company had grown from a relatively small, authentic company, to a much bigger, corporate brand. I became disillusioned with the corporate world, and, becoming increasingly concerned about environmental issues and the level of waste in our lives, I was ready for a change. After the birth of our first daughter, unable to go back to the long hours of my old job anyway, and feeling the pull of something better, BambooBeautiful was born. I wanted to be part of the solution rather than the problem, and bring sustainable, beautiful, practical items to families and their homes.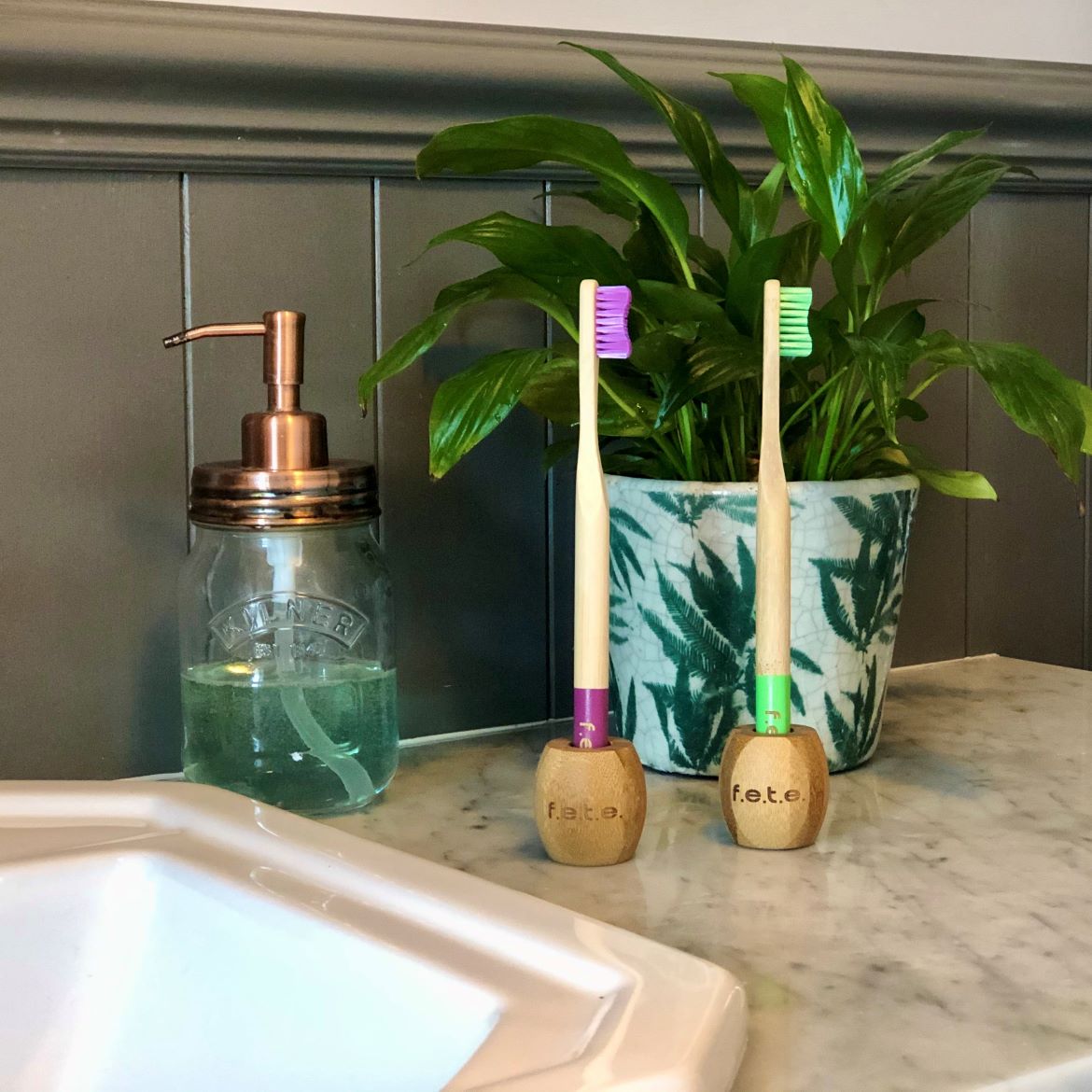 The launch: How did you start out in the beginning?
In the beginning, I had just a very small number of products that were stored in a cardboard box! I began with children's bamboo tableware, but quickly expanded into other ranges and a much wider product selection. I've gradually grown my product range, choosing suppliers carefully. I love finding small businesses and producers with the same ethos as me, who really care about what goes into their products and how they are made. I have met many of my suppliers in person, and love building strong relationships with them. 
The innovation: What was the biggest breakthrough for you with your business?
It's been a gradual process really, with no one single breakthrough, although being featured in The Guardian's Feel Good Gift Guide last year was an enormous boost.
I'm part of a fantastic online membership of other small business website owners, and that has been invaluable to my learning and development. I wouldn't be where I am without all their help and support!  
Yin and Yang: How do you balance work and family?
That's a tough one! I'm definitely getting better at it, but some weeks are still a struggle. To begin with, I was doing a lot on a Sunday, but I have managed to reclaim those now (for the most part!), and we're diligent about spending quality time together, getting outside, eating good food – all the good things in life! One of my big motivations for BambooBeautiful was to have something that I could work around our girls, so although it can be stressful when one of them is poorly and I've got an important project on, I just have to remind myself that the whole reason I set up BambooBeautiful was to be able to be there for them when they need me. I'm also available for all school plays, services, events, etc, and I love that.  
As well as having two little girls, I also have two young nephews, and they make a perfect group of product testers! 
See next page for more…