With exhaustion and burnout affecting her wellbeing and family life, solo mum of two Natalie Vine discovered Emotional Freedom Techniques (EFT) and it became a transformative tool in her quest for better health and happiness. She was inspired to turn her positive experiences into a business and Divine EFT was born. Now she shares these powerful techniques with pre- and postpartum mums, guiding them to achieve similar positive transformations in their lives. Whether you feel you have lost your sense of self or are seeking support to meet the demands of parenting, relationships, self-care, life-work-family balance or lack of sleep, she can support you to break free and live the life you deserve. Here she talks to The Natural Parent Magazine about the passion behind Divine EFT, the pros and cons of running her own business, and her hopes and dreams for the future.
The passion: What inspired you to set up your business?
Divine EFT was born with the vision to use Emotional Freedom Techniques to support mothers and mothers-to-be to break free from burnout and improve their wellbeing and happiness.
As a burnt-out and exhausted mother of two, I reached a point where I felt completely drained. The mounting pressures and heavy workloads I experienced as a solo mother and Education Professional were taking a huge toll on my wellbeing and my family life. Throughout the years, I had experimented with various modalities to improve my physical and mental health, but it wasn't until I discovered Emotional Freedom Techniques (EFT), otherwise known as tapping, that I realised I had stumbled upon the missing piece in my quest to better health, and happiness.
EFT tapping became a transformative tool for me, altering the way I perceived myself and generating a profound ripple effect across my life, wellbeing and family dynamics. The impact it had was so great that it inspired me to turn my experience into a business, enabling me to share this clinically proven set of powerful techniques with pre- and postpartum mothers, and help them achieve similar positive transformations in their lives.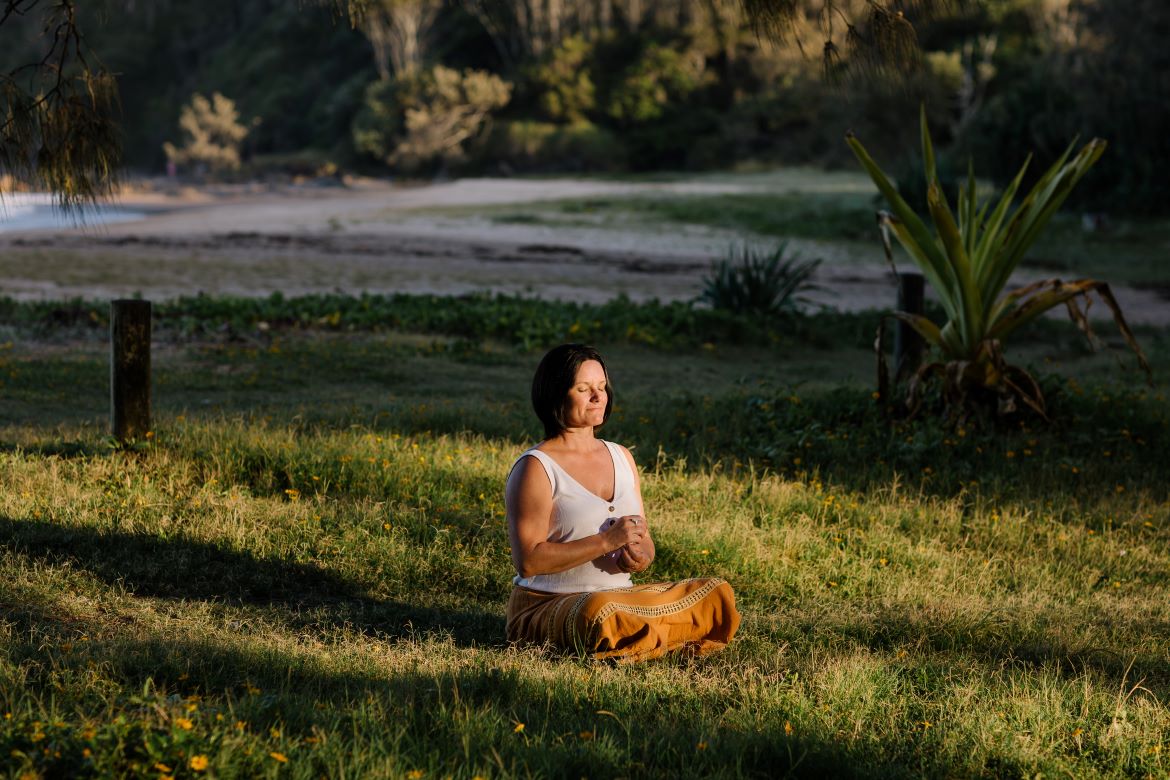 The launch: How did you start out in the beginning?
In the beginning, my journey with Emotional Freedom Techniques (EFT) started when I was a client myself. After experiencing its incredible efficiency in just a few sessions, I became fascinated and decided to pursue training to use it as a self-help tool.
Driven by my passion for EFT and a deep desire to enhance my skills, I enrolled in Evidence Based EFT training and completed this along with Tapping in the Classroom as part of my Evidence Based EFT Certification. The effectiveness of the techniques captured my heart, and I began using tapping with friends, colleagues, adult learners, and anyone willing to give it a try. However, my thirst for knowledge persisted, leading me to pursue further training.
I then completed Level 1 & 2 Certification with EFT International, progressing through Tapping out of Trauma and level 3 training. This additional training equipped me with advanced techniques and the latest knowledge in the field of EFT, enabling me to provide even more effective support to my clients.
Since obtaining my EFT Certification, I have embarked on an incredible journey that has left me completely fulfilled. The profound impact of Emotional Freedom Techniques has ignited a passion within me to share its transformative power with others. The drive led to establish my own practice, Divine EFT, where I am privileged to witness the remarkable cognitive shifts in my clients.
The most rewarding aspect of my work is hearing about the positive changes that have transpired since our last session. It fills me with immense joy to learn how individuals have reconnected with estranged partners and long-lost family members, reclaiming relationships that had been dormant for years. Witnessing individuals rediscover themselves, attain restful sleep, experience diminished cravings, and find solace as anxiety dissipates brings me great satisfaction.
In addition, I have had the privilege of witnessing the transformation of deep-rooted fears, seeing individuals embrace self-care and self-love, and observing the release of powerful emotions such as shame, anger, fear and guilt in just a matter of sessions. The impact that EFT has on the aspects of one's life is truly remarkable.
My journey as a Certified EFT Practitioner has been incredibly rewarding and fulfilling. The ability to facilitate positive changes and witness the profound transformation in my clients is an absolve privilege. It is my heartfelt belief that Emotional Freedom Techniques hold tremendous potential to heal and empower individuals, and I am honoured to play a role in their journeys toward emotional wellbeing and personal growth
I currently offer EFT sessions via Zoom and in-person at Woolgoogla, NSW, Australia. I also facilitate in-person wellbeing workshops for women as well as Mums and Bubs. My ultimate goal is to spread these techniques far and wide, helping mothers and mothers-to-be discover the incredible benefits of EFT in their lives.
The innovation: What was the biggest breakthrough for you with your business?
Emotional Freedom Techniques, is a very effective, innovative, clinically proven set of scientific techniques used to reduce cortisol and calm the nervous system. EFT targets the body's primo vascular system and combines elements of exposure and cognitive therapy with somatic stimulation. It involves gently tapping on specific acupressure meridians on the upper body, face and hands, while focusing on a troubling issue, emotion or memory you would like to address, along with an acceptance statement. It is used to effectively address emotional distress and support the wellbeing of mothers and mothers-to-be. EFT can help alleviate stress, physical discomfort, negative beliefs, fears, phobias, trauma and other emotional issues experienced during pregnancy and postpartum periods. Its remarkable efficacy lies in its ability to rewire the neural pathways, providing a safe and effective toolkit for enhancing emotional wellbeing and facilitating healthy transitions into motherhood. Through EFT, it is possible for mothers to lead healthier, more fulfilling lives, making them more present for their children and families.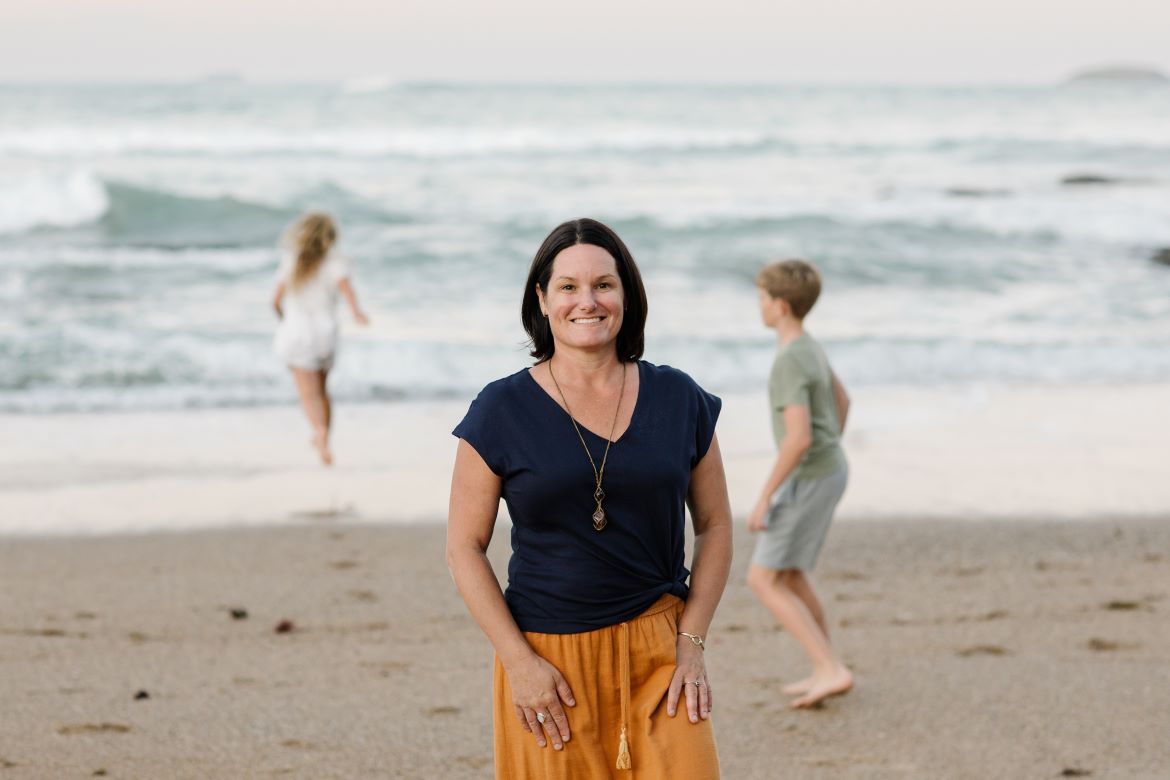 Yin and Yang: How do you balance work and family?
Balancing the demands of work and family can present challenges, particularly when running my own business. To prioritise my family, I adopt strategies such as scheduling EFT sessions and business tasks during school hours or when my children are occupied with extracurricular activities. This allows me to be fully present for them upon their return home each day. Recognising the irreplaceable value of family moments, I consciously plan regular mini breaks and outings to foster connection and quality time together.
In addition to managing work and family, I place great importance on prioritising exercise for my overall wellbeing. To accommodate it within my busy schedule, I have established a routine of engaging in yoga, gym workouts, or going on sunrise walks before the official start of the day. By dedicating time to exercise in the early mornings, I kickstart my day with enhanced energy and mental clarity. This commitment to physical health and mental wellbeing positively impacts both my work and family life. Although it requires some early morning discipline, I have found that investing in exercise sets a positive tone for the rest of the day and allows me to navigate my responsibilities with increased focus and productivity.
To manage personal stress, I regularly engage in independent tapping sessions and have bi-weekly sessions with a fellow Certified EFT Practitioner. These practices help me address any challenges that arise and keep me connected with other professionals in the field. I see these sessions not only as an investment for myself, but also for those around me. If I can show up and be present, I'm a better mum, partner, friend and EFT Practitioner to those I serve.
Finding balance is of utmost importance to me, and I am committed to continually striving for a harmonious integration of my business and family life, prioritising the wellbeing of both.
See next page for more…