Many women experience changes in their skin during and after pregnancy, such as acne, hyperpigmentation, dryness, or uneven skin tone. Gently exfoliating can help address these concerns by removing the dead skin cells and encouraging good circulation and skin renewal, which improves the overall appearance and texture of the skin. By removing the build-up on your skin, the absorption of any skincare products applied is also enhanced, meaning that moisturisers, serums or creams you apply after exfoliating are more likely to be absorbed effectively, maximising their benefits. Dianne Dunn talks about how she grows natural exfoliators at The Loofah Patch, taking pride in knowing that their products are playing a small part in easing the plastic pollution with their eco-friendly solutions for bath, body and home.
The passion: What inspired you to set up your business?
I fell in love with loofahs. The intricate weave that nature creates still amazes me today. I can't quite describe how clean you feel when you step out of the shower after a gentle exfoliation. I have soft skin so most other scrubs and brushes were always too harsh and the plastic shower puffs are definitely not good for the environment, so when I discovered that loofah actually grows on a vine, I set out to find the softest variety of seed to grow my own.
I studied business when the children were small and had been a sales rep for years selling other people's products, so I had always dreamed of one day having my own product in stores. I'm grateful that I get to share nature's beautiful creation with others while also playing a small part in helping to solve the plastic pollution problem.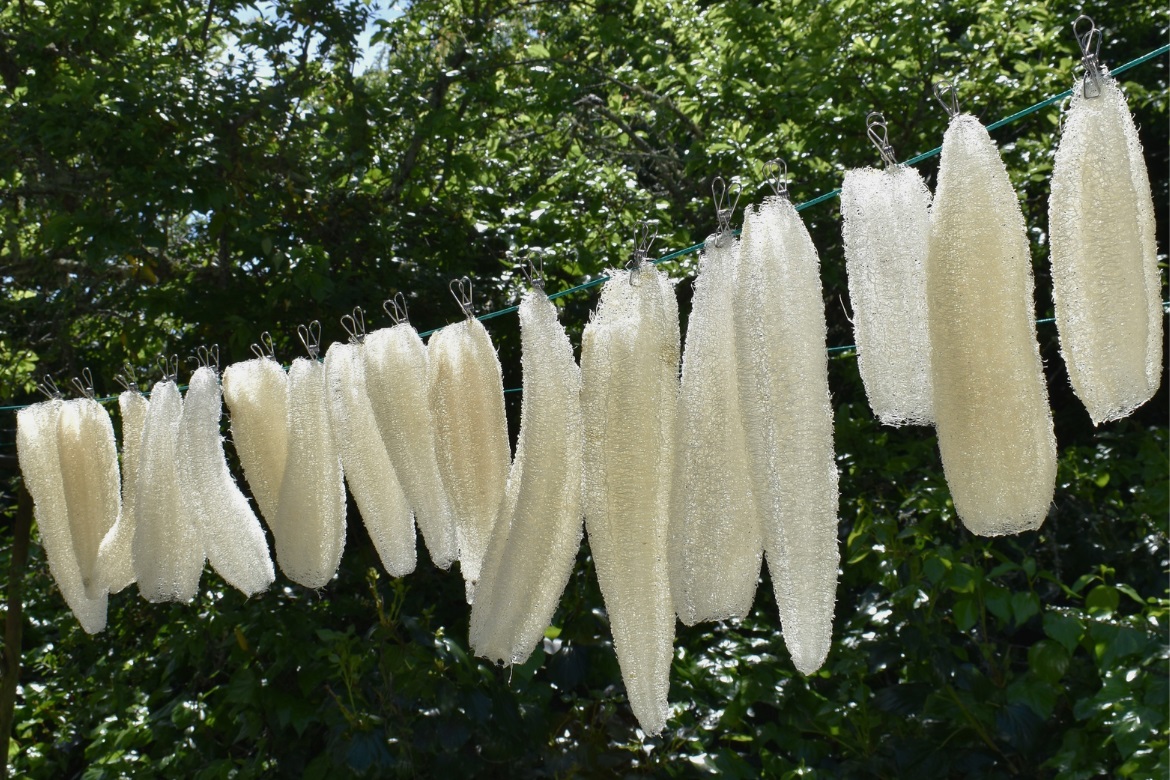 The launch: How did you start out in the beginning?
It's been a 10-year journey so far with the first five years just in the research and experimenting phase – learning how to grow loofah in New Zealand in a climate that's not ideal, studying horticulture and many seasons of trial and error to get a loofah that is soft but with a strong fibre with a beautiful colour, all before I was able to grow enough loofahs to create a business.
I am very fortunate to have family and friends that helped with setting up our first and then second loofah patch, both with their horticultural knowledge and their physical input. It was a lot of hard work to set up but once the structures were in place, the following seasons became a little easier.
The innovation: What was the biggest breakthrough for you with your business?
There have been many mini breakthroughs with the loofah, but it was growing my own botanicals for the skincare range that was a game changer for The Loofah Patch, because I was able to expand the product range and offer customers many more natural products with our beautiful botanicals as the hero ingredients. It's allowed me to have a more well-rounded product line. All the soap is made with our own grown botanical teas and infusions and every product in some way harnesses nature's goodness – from the 'Fresh Mint Lip Balm' or the 'Herbal Foot Soak' to the 'Lavender Hydrosol Room Spray'.
We love our botanicals so much that we set up another business offering our dried flower petals and herbs to other creators. Our motto for that business is 'Gotta love nature's beauty!', which also fits in well with The Loofah Patch.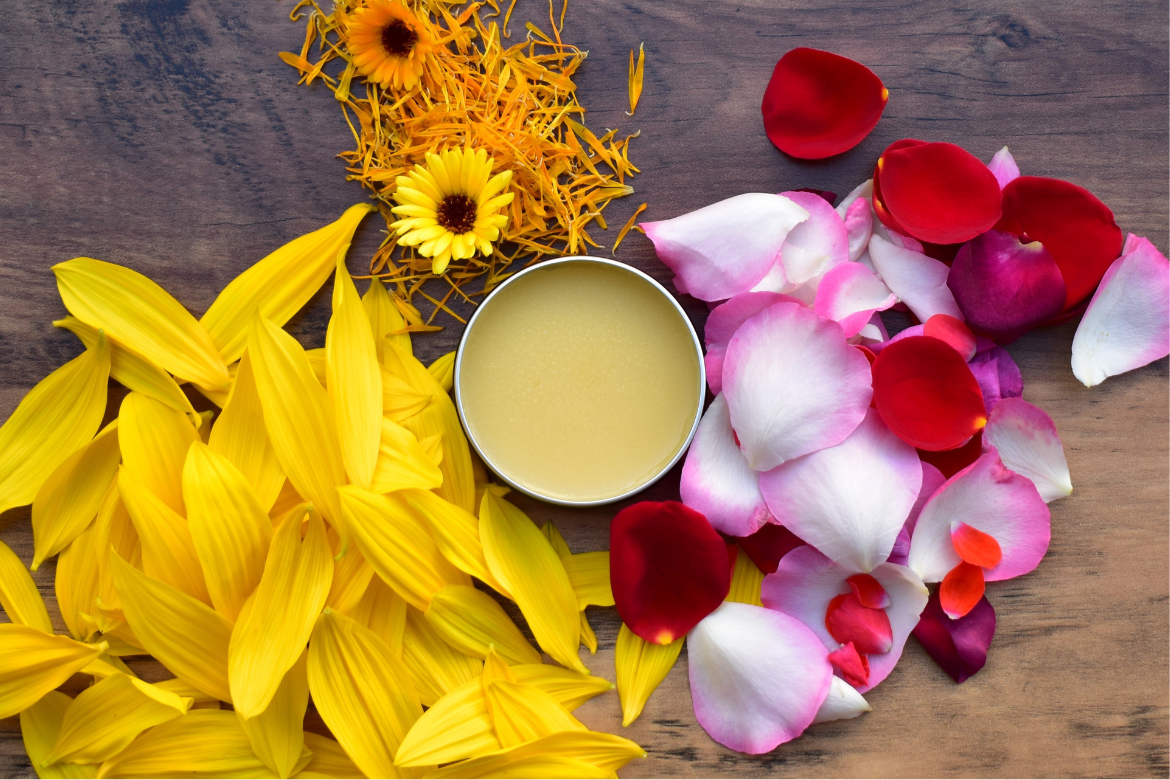 Yin and Yang: How do you balance work and family?
Growing loofah is seasonal so it's long hours and hard work in the summer and a lighter workload in the winter, which is tricky with a family but it has got easier as the children have gotten older.
My husband now manages the main growing of the loofah and many of the botanicals, which has taken a huge load off, creating a better balance all round. The family know that summer is the busy season and although we have to squeeze in beaching and BBQs, in the winter we can take a breath and take our time off. Have we got the balance right? It all depends in which season you ask, but I can be there for the kids' sports and school trips, which is a huge bonus of working in your own business.
See next page for more…