It was the gift of a cute little pair of sheepskin booties from New Zealand that planted the seed for Baa Baby back in 2007. No longer feeling fulfilled by her teaching career, Helen Clayton set out to experiment and learn about the benefits of using sheepskin for babies. Understanding how sheepskin can regulate temperature and soothe babies to sleep led to a journey of discovery and bringing some of those products widely used in New Zealand back to the UK. With a focus on quality and her brand's ethos and values, Helen leads Baa Baby with a family-oriented philosophy centred around care, love and time being the most valuable currency. Here she talks to The Natural Parent Magazine about the passion behind her business, how she balances work and family life, and her hopes and dreams for the future.
The passion: What inspired you to set up your business?
When my teaching career was no longer rewarding and the stresses were impacting on my family, I knew it was time for a change in my life. Remembering how sheepskin settled my own daughter in the pram, I began experimenting and learning about all of the benefits of using sheepskin with babies. Once the idea for the brand came around, I began thinking about how I could make quality and care the absolute priority. I have no business background and at times it shows, but the ethos and values of the brand are what helped me to focus and keep going at the start.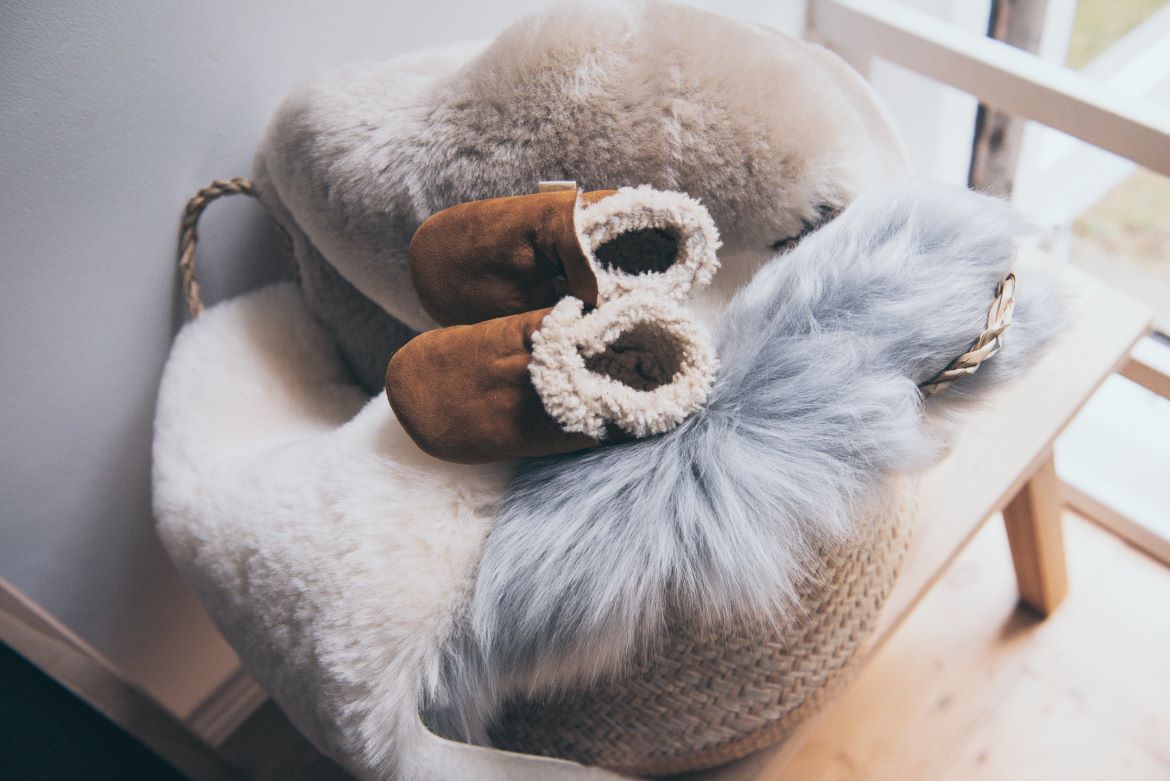 The launch: How did you start out in the beginning?
At the start of the business I worked from home, designing different pram liner templates and cutting sheepskin in my lounge. My home was full of sheepskin with rugs everywhere and I bought numerous second hand prams to make bespoke fitting liners. My daughter helped me so much at the start. We took photographs for the website and packed and dispatched all of the orders ourselves. I look back on those days with real fondness, even though I was always worried about paying the bills. There's nothing like a bit of creativity and being outside of your comfort zone to help you grow and develop.
The innovation: What was the biggest breakthrough for you with your business?
This would have to be focusing on the brand and making sure that it was really clear what our passion and purpose was all about. As new competitors entered the market I really had to reflect on why I had created the brand and what was special about Baa Baby. From this, I made sure that all my energies were on producing the best quality pram liners but marrying this with our caring ethos and values. We are now the only UK pram liner that is OEKO-TEX 100 certified and cut from a single fleece with no stitching or patchwork. I invested in an independent customer review platform for honest feedback and as a result began packing our liners in premium jute bags and with all paper packaging. Next steps were a corporate partnership with a charity, planting trees for customer reviews and giving back to the community locally through our social responsibility partnership. It's the 'why' behind the business that has been my biggest driver and breakthrough
Yin and Yang: How do you balance work and family?
As every working mum knows, the balance is never easy or guilt-free when juggling work and family. Planning and a good support network are essentials that I just couldn't have managed without. I've learnt over the years that when you have so many demands, it is vital to take the time out for yourself. Whilst it sounds counter-productive, I do sometimes need to slow down, to speed up. I have the most creative business ideas and am a much calmer and happier mum when I take a little time out – a walk in the fresh air and a few hours to myself with no demands make all the difference. The key is making sure I'm not at complete overwhelm before I take a break.
See next page for more…