Laura Olena believes that Mother Nature offers all we need to heal and beautify, both on the surface and from the inside out. She started The Potion Tree to share with others the power of nature, through their range of herbal teas and skincare products. Using only the purest of ingredients, The Potion Tree teas and cosmetics will help you look and feel better, while respecting life and nature at the same time.
The passion: What inspired you to set up your business? 
I was born in Paris and while growing up, I discovered that France has a strong tradition in herbalism. Sadly, herbalism is no longer recognised as a profession or even taught in schools. Tertiary education in herbalism was abolished during the war in 1941 and has never been reinstated. France's last graduate herbalist, Marie Roubieu, died in 2018. 
Today, herbalism is mostly a family matter. However, most French pharmacies still have a section dedicated to herbs. These are sold in simple paper bags, and pharmacists tend to offer natural solutions before drugs.
Rural France has a particularly strong belief in natural medicine. As a child, it was much more pleasant to treat a cold by drinking thyme with honey and lemon than by swallowing a pill!
Like many French teenagers, I had to read "La petite Fadette" by George Sand in secondary school. This is a beautiful and authentic account of 19th century France, when herbalists were considered to be almost witches and responsible for the will-o'-the-wisps (a ghostly light seen by travellers at night).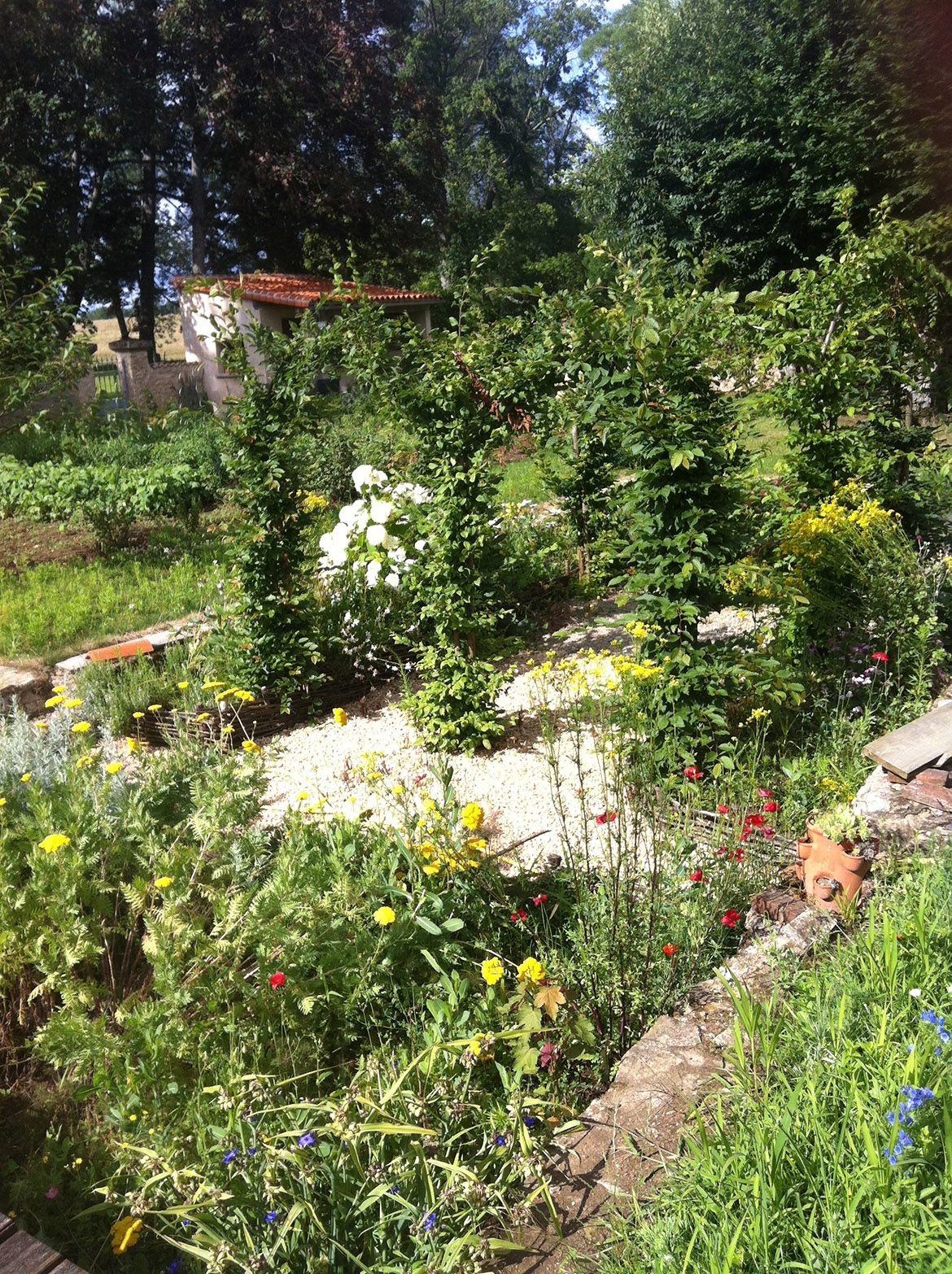 I discovered that we could heal many ailments with plants and I wanted to learn more. Part of my family comes from the remote countryside, where knowledge about plant-based medicine is traditionally passed down from generation to generation, although it gets lost in big cities. So, it was in my country house in the depths of Poitou that I started to cultivate medicinal plants for myself and my friends.
Meanwhile, I noticed that studies on the benefits of plants were increasing (although the giants of the pharmaceutical industry still seem to control most of the research and plants are not their priority). I also noticed that people were leaning more towards natural treatments and becoming more skeptical of using medication to treat minor ailments.
This trend is also apparent in the world of cosmetics. I find it revolutionary because yes – plants, oils, and natural compounds don't need added chemicals and preservatives to be beneficial to our skin and our wellbeing. They are mostly used for marketing purposes (textures, colours…).
I am convinced that Nature is perfect in her own fragile way, and that she provides us with everything we need to feel well and beautiful.
I decided to immerse myself in this return to nature by creating products to support both wellbeing and beauty. That means treating the body from the inside out.  
The launch: How did you start out in the beginning?  
I started with two detox tea recipes that are very precious to me. These teas are made with very effective ingredients that work wonders on the body.
Some detox teas have earned a bad reputation due to their purported weight-loss benefits. However, these teas tend to use senna, a natural laxative which results in false weight loss.
I still wanted to call my teas "DETOX teas" because that's how they work for me: in my body, in my kidneys, in my liver, on my skin, in my mood, and on the scales. I drink them regularly, and I was sure that other people could enjoy their benefits as well.
I have taken special care to inform my customers how and why these teas work. The website provides scientific references for studies relating to each ingredient. Transparency is a priority for me and it has paid off.
Sales have increased rapidly following our successful launch. This is very gratifying as it means these teas are helping so many other people feel great. I feel like I have shared my best wellness secret.
See next page for more…