Hi! My name is Niki Russell and I have Noise-Induced Hearing Loss (NIHL)….which basically means I'm partially deaf in both ears. And sadly, it is an entirely preventable condition. But unfortunately for me, we didn't catch it soon enough. The culprit? My headphones. When I was young, I was listening to them too loudly for too long and over time, it damaged my hearing so much that I now can barely hear my friends talking to me from across the dinner table. Scary, huh?
Want to know something even scarier? 1-in-5 teens (approaching 1-in-4) will lose their hearing, too.  
After my parents and I came to grips with the diagnosis, we set out to do something about it. This epidemic shouldn't be affecting so many kids…but with the prevalence of electronic devices hammering out loud music these days, we knew it would be an uphill battle. We scoured the market for headphones that would adequately address the problem and we realised what was going on: NOBODY was addressing this issue adequately. All we could find was cheap, plastic headphones that would either break after a month of use or poorly measure and protect against NIHL. So, we knew what we had to do: create the world's best, safest, highest-quality headphones. Thankfully, our founder, Dave Russell (my father), had an idea of how to do this after a career in the electronics industry.  
So, after countless hours of research, product development, quality testing, and on and on….we're now rated the world's best children's headphones!
(Thanks New York Times and Wirecutter!) We've created the highest-quality, studio-grade, volume-limiting to 85 dB (the level in which you're putting your ears in danger) children's headphones at a price that won't break the bank. And even better, our headphones are Bluetooth-enabled (no messy, tangled cables), aluminum-bodied (can take a beating from the little ones), enjoy 82% noise isolation (keeps out all the ambient sound), and have the Puro Balanced Response™ – our signature, flat frequency response curve that was developed based on research done by Dr. Sean Olive of the Harman Institute.  
Just an FYI…Dr. Olive's research found that optimally tuned headphones should mimic a perfectly tuned listening room (i.e. Someone sitting in an acoustically designed home theater). This minimises the distortion, still gives you warm bass without being overpowering, and allows users to have studio-grade audio quality at lower, safer listening levels (even in noisy environments like airplanes with the noise isolation feature). And we put that technology and brilliant thinking into our Puro headphones. Pretty cool, huh?  
We're just a small, family-owned start-up with a very big goal…eliminate preventable Noise-Induced Hearing Loss in the world's youth.
And we're incredibly proud of our product and our mission. So much so that we fully-guarantee our headphones with a 30-day money-back guarantee. So please, help us get the word out. We're working with audiologists, schools, non-profits, paediatricians, and retailers. We're sold all over the world on Amazon.com and through our website www.purosound.com. But we need you! If you tell your friends, family, teachers, loved ones about this epidemic then maybe one day, no other children will suffer from NIHL as I have.  
Thank you so much for reading our story. 
-Niki 
Protect the Gift of Hearing  
Purchase now and receive your 10% discount by entering code NATURAL10 at checkout on www.nz.purosound.com 
Puro BT2200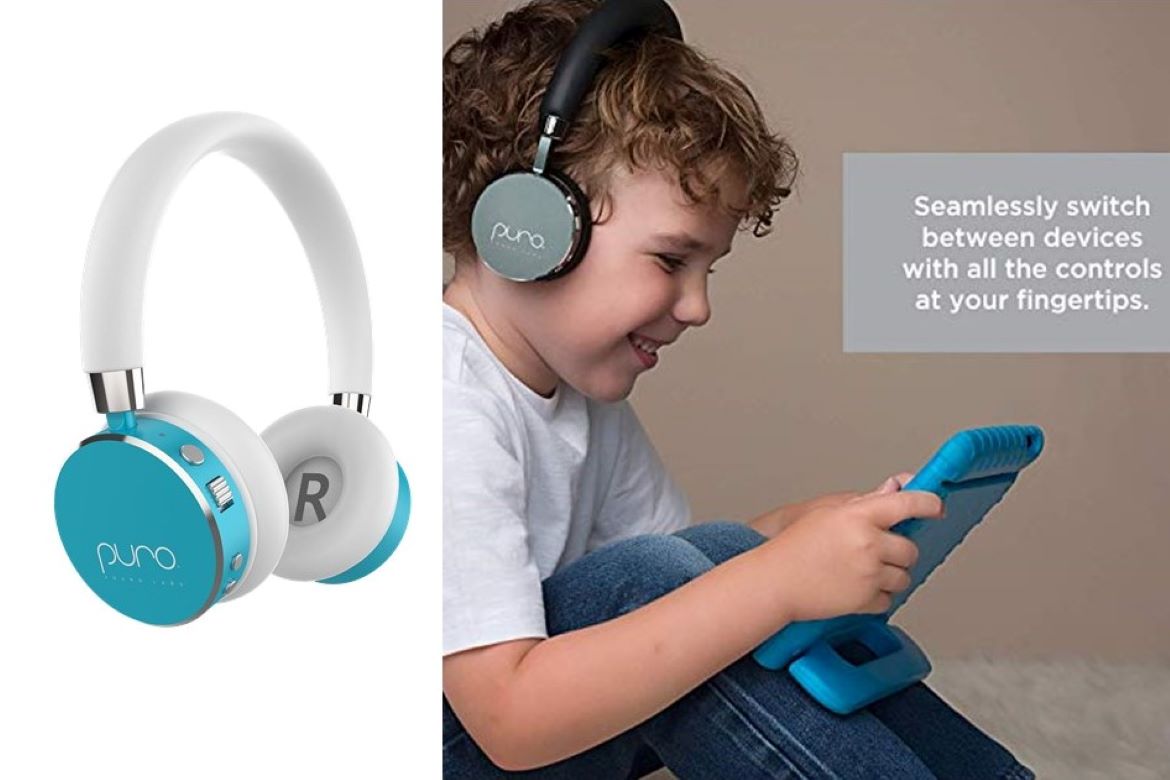 85 dB Volume Limited 
Blocks out 82% of background noise 
Bluetooth 4.0 with up to 30 feet range 
Wireless, but comes with one for convenience 
Folds flat for easy travel, hard carrying case included 
Lightweight aluminum build 
Super soft protein leather-wrapped headband and ear cushions for comfort 
18 hours of battery life 
See next page for more…