Inspired by her two sons and her own desire to live more sustainably, Kymberlee Bruhn went in search of eco-friendly products that didn't come with a hefty price tag. It was here that the idea for Mini M.E. Children's Boutique came from. Creating a brand that provides quality, eco-friendly and sustainable children's tablewear and accessories, she makes it easier for families to afford to live a more sustainable life. All of the products they sell are carefully picked and tested by Kymberlee and her boys. Here she talked about her business journey so far, how she balances work and family life, and her hopes and dreams for the future.
The passion: What inspired you to set up your business?
First and foremost, my boys inspired me. Like any mum, my kids inspire me every day so of course, they are my biggest reason for starting Mini M.E. Children's Boutique. Their names are Matthew & Eli (hence the name Mini M.E.).  
Like many of us, I am always looking for ways to live more sustainably in my everyday life. As a young mother I found it hard to find things that were eco-friendly and sustainable that didn't come with the hefty price tag. This can make it hard for young families to afford to live sustainably, which is where the idea that is Mini M.E. came from.  
I want to provide quality, eco-friendly, essential parenting items for families at affordable prices for EVERYONE!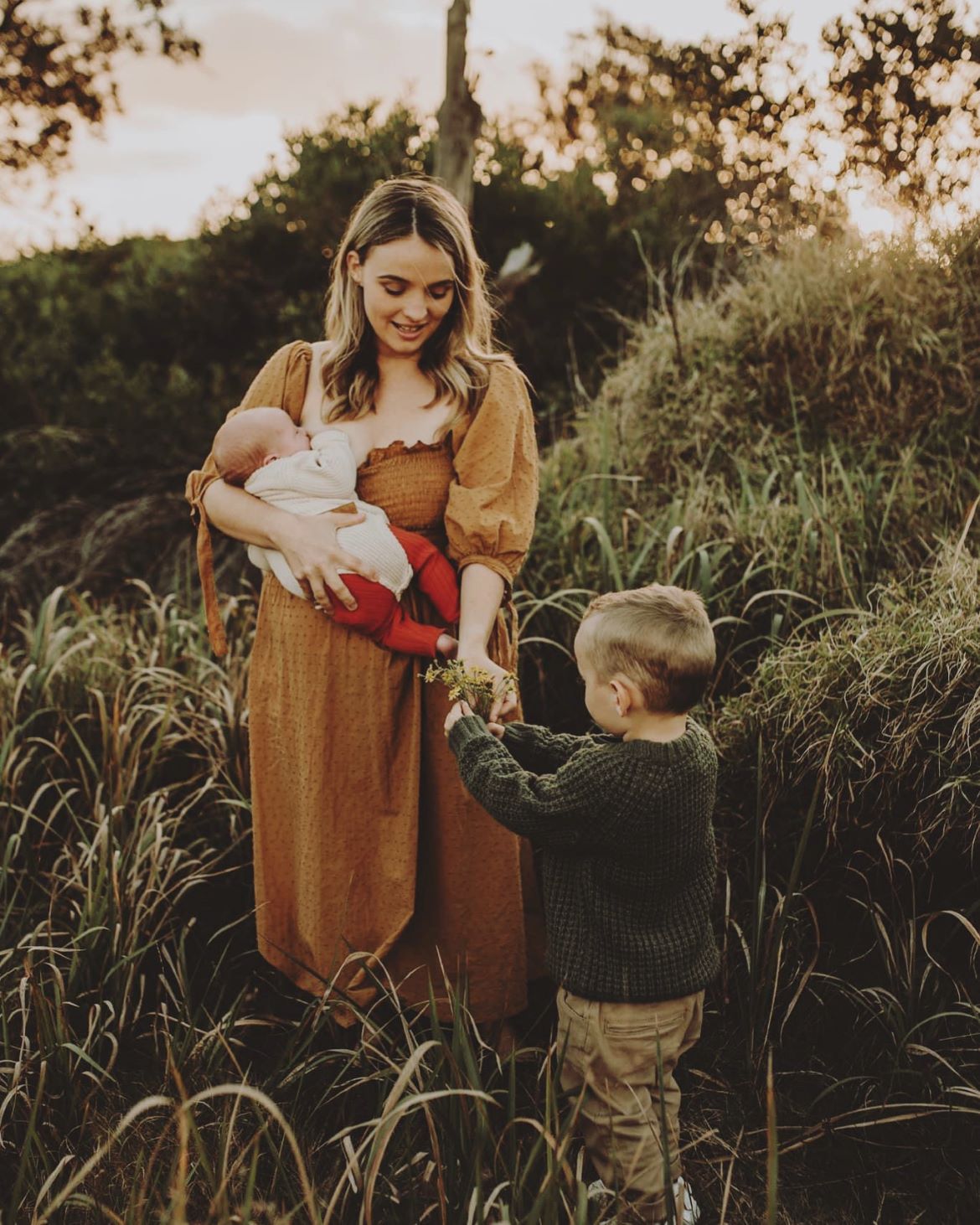 The launch: How did you start out in the beginning?
Mini M.E. started while I was in the very early stages of newborn life with my second bub, amidst the late-night breastfeeding and changing many a nappy. I spent many of those late nights researching. Researching eco-friendly materials, talking to friends with little ones and discussing what their "essential daily items" looked like. I was also contacting manufacturers, just trying to find the perfect products and testing them with my boys. I really want to ensure that the products I provide are not just affordable but also great quality. Not only that, but could withstand my rowdy 3-year-old haha.  
Whilst waiting for product to then arrive, I set up the website (this was probably the most challenging part for me) and our socials. We slowly started to build a social following for the business. Product then arrived and we were ready to launch! 
The innovation: What was the biggest breakthrough for you with your business?
When we started Mini M.E., we were doing extensive research into different eco-friendly materials and we kept coming back to bamboo.  
We've chosen to source organic bamboo products for our Children's Tableware range. Bamboo is such an amazing, sustainable alternative, especially when it comes to children's products. Not only is it one of the fastest growing plants in the world, making it easily harvested, it's able to be grow easily all around the world in many climates. It is also naturally antibacterial and anti-fungal. Bamboo is great on sensitive skin (i.e., our precious babies) and it has antistatic and anti-moisture abilities – and that's just to say the least! 
Yin and Yang: How do you balance work and family?
Honestly, I'm still learning as I go with this one. Juggling work, family and business is hard. If you know me, you know I am the "Hot Mess Mumma" at times. I'm always running late, hair in a bun in my activewear with a coffee in hand. 
My number one priority is, of course, my boys, and making sure they are fulfilled and happy. I also work part time as a hairstylist at The Hair Boutique on the Gold Coast as well as running Mini M.E. – life is constant but it is fun.  
What keeps me sane is having a great supportive network around me. I have lots of fantastic family and beautiful friends that I call my therapists. My partner is such a hands-on daddy. He will entertain the boy while I pack orders or work on things online, etc. I also love keeping active and going to the gym – it is my me-time – and of course COFFEE. 
All jokes aside, I wholeheartedly believe being a parent is not about being perfect. I may forever feel like I'm constantly performing a juggling act and that's OK! That is life! Children learn from example; I want to inspire my boys to dream big and work hard to achieve success in their lives. I want them to feel that fire in their belly called passion and use it to do what they love. The only way I can teach them to do that is to do it myself. "Monkey see Monkey do".
See next page for more…