At Mamave, they believe we should leave the earth in a better place than we find it. They also understand that while motherhood can be overwhelming and full of opinions and decisions, times have changed, meaning we no longer need to rely on products that compromise on quality. An Australian-made, scientifically formulated skincare brand for mums and babies, their products are made in collaboration with scientists and naturopaths to bring you skincare with a difference, combining high-quality yet gentle and natural ingredients to soothe and nourish the most delicate skin. Here, founder Georgie Percival talks to The Natural Parent Magazine about the inspiration behind her business, the challenges she has overcome, and her hopes and dreams for the future.
The passion: What inspired you to set up your business?
As a cosmetic development chemist who has been working with children for over ten years, I wanted to create something that brought two passions of mine together. I had been creating products for brands all over Australia and helping new small businesses develop their ideas and I knew it was something that was possible for me. Being in the industry, I was very aware of what ingredients were good and what were bad (some even labelled as "bad" being perfectly okay) and what was effective or not. I realised the majority of brands on the market were so focused on only using ingredients that were good, that they lost sight of ingredients that were effective. So, I set out to create a range of mum and baby products that embraced effective, scientifically studied ingredients.
The launch: How did you start out in the beginning?
On my living room floor! As a cosmetic chemist, I formulated all of the products myself and this started on the floor. At the time, I didn't have a lab at home, so being near the kitchen where I could use the stove and spread out made things a bit easier. It was only once I had created all the formulas, relocated interstate and found a manufacturer that things started to take shape. Then with the space to create a lab at home, I created samples to send to mums around Australia to test on themselves and their little ones and the feedback was fantastic. That's when I decided to go for it and ordered my packaging and got all 6 products manufactured.
The innovation: What was the biggest breakthrough for you with your business?
Finding borage seed oil! A supplier mentioned it to me in passing and after some research I realised what an amazing ingredient it was for baby skin. It sent me on a path to finding more effective ingredients for mums and bubs to create a range of combination products that not only smelled delightful but had unique benefits I hadn't seen in products in this area before – like the longer rub-in time for massage (that's one of the main factors that helps reduce stretchmarks!).
Also, meeting with various suppliers and hearing that everyone was talking about pomegranate and wanting this in their product. This was after I had manufactured the range – so it was a real surprise to hear that it was trending in the cosmetics industry when I had already chosen it for its fantastic skin benefits (that's when I really knew I was onto something).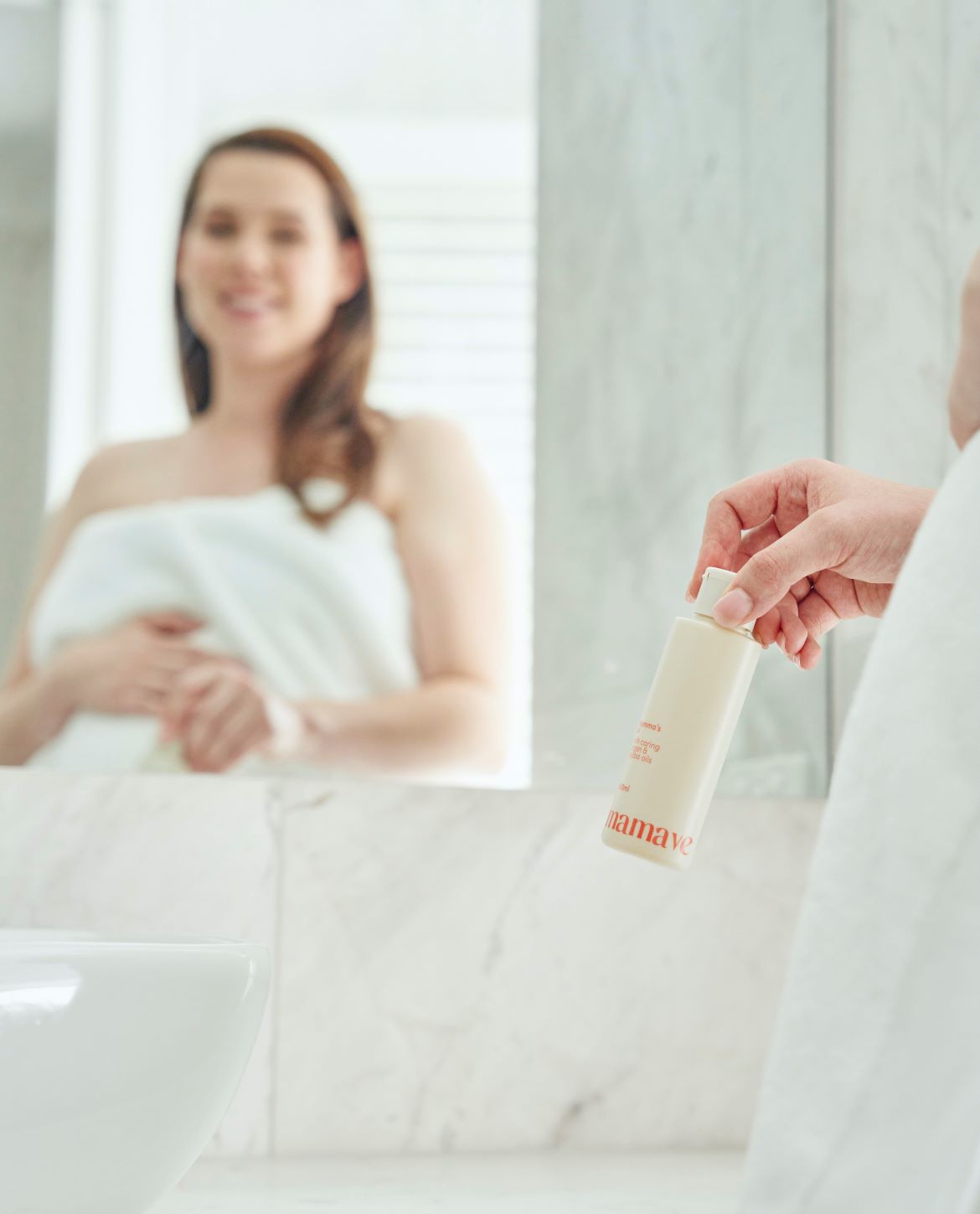 Yin and Yang: How do you balance work and family?
My family is completely supportive when it comes to my work and business. My partner understands that when I have to post on Instagram, or reply to an email right now, then that's what I have to do. He even helps film some of my content because let's be honest, I can't do everything alone. Not having kids definitely makes things a bit easier – I can't imagine juggling working full time, running a business in my free time, as well as my casual workload on top of this and having little ones to look after as well.
See next page for more…