Chloe Green spent nearly 2 years breastfeeding her firstborn and felt disappointed with the clothing options available to her, so she set out to make other mums feel comfortable and confident when feeding their little ones. At The Milkmaid's Closet they are all about supporting pregnant and breastfeeding mummas, offering a beautiful range of clothing to take women from bump, through breastfeeding and beyond. They make maternity and breastfeeding clothing fun, functional and affordable, while making mums and mums-to-be look and feel amazing.
The passion: What inspired you to set up your business?
I breastfed my son for nearly 2 years and I found it so hard to find feeding-friendly clothing that was decent quality but didn't cost the earth…and actually looked like "normal people clothes". I thought, surely it is not that hard to make a range of clothing that is flattering, fun, affordable and minimises nip-flashing.
There are enough obstacles for new mummies to overcoming without struggling to feel comfortable and confident feeding their minis whenever and wherever the need arises.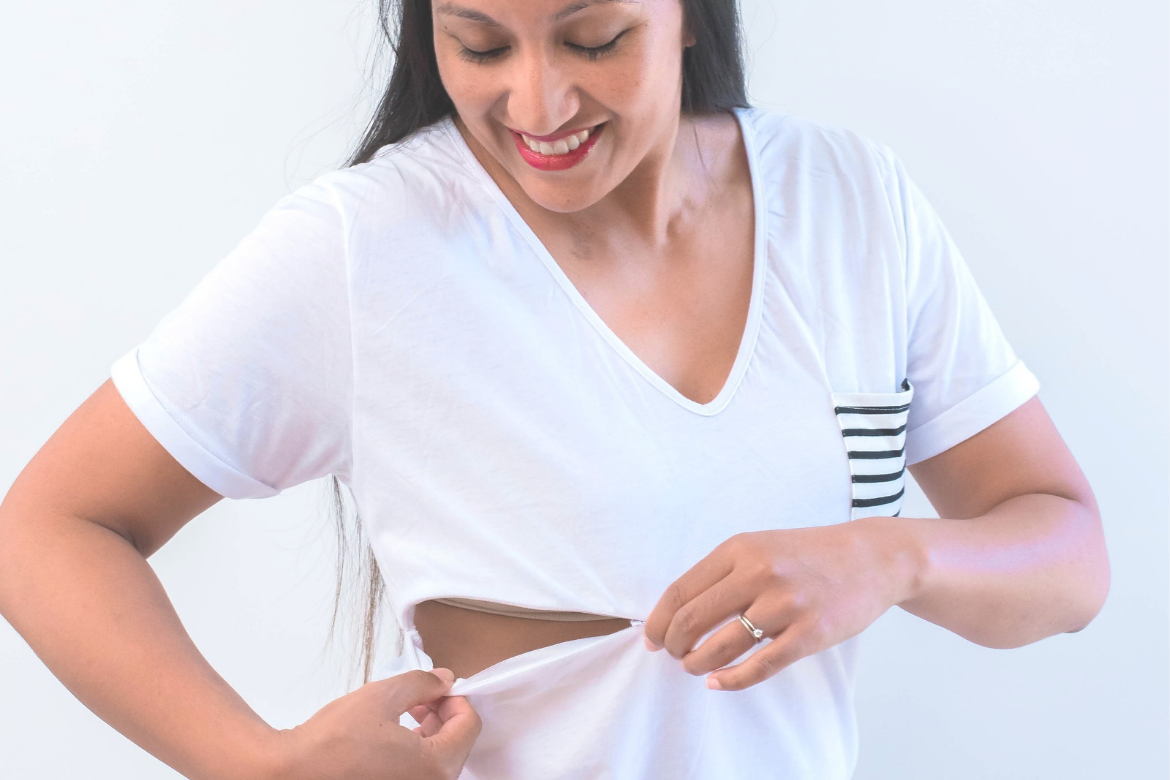 The launch: How did you start out in the beginning?
I really wanted to find a manufacturer who could help me to bring my ideas to life in an ethical and affordable way. I have zero sewing skills so I was heavily reliant on finding the right partners!
I had so many ideas for different clothing items that I would have loved; I created drawings and found pictures and colours. I got all my ideas together and then started work through samples, test-driving myself to see what would really work.
The innovation: What was the biggest breakthrough for you with your business?
To be honest, it isn't exactly a breakthrough, it is simply taking my experience and finding a solution that would work for me and other breastfeeding mummies like me. What clothes would I like to wear and how can I make them feeding friendly?
I started with the basics that would make every day easier – a t-shirt, singlet, t-shirt dress and a shirt dress. I then added a pretty linen dress and a ¾ sleeve tee. With each new piece, I talk to mummies at the markets and online, and I get their thoughts and feedback to apply to future styles, colours and designs.
I have found a great network of other small-business owners through local markets who have been an amazing support and sounding board for me. Plus, I have found an incredible new manufacturer who is based in Vietnam and aligns so beautifully with my values. They are all about ethical manufacturing, supporting local women in the community by providing them with stable jobs in a positive environment and teaching them valuable life skills.
Just like in parenthood, as a small business owner it is so important to have the right support network around
See next page for more…