As parents themselves, Miranda and Jessica understand the desire to shop more sustainably for our children. Wanting to contribute to leaving behind a healthier planet for them to thrive in, yet knowing how time-consuming and challenging it can be, they poured their hearts into creating Full Circle NZ: a solution to finding good quality, second-hand clothing for our little ones. They want to encourage sustainability – by offering a way to extend the life of high quality kids' clothing, with a focus on sourcing, selling, and trading pre-loved items with a like-minded community, while reducing the environmental impact of fast fashion. Full Circle NZ is a way to shop sustainably without the hassle, and rediscover beautiful, gently worn kids' clothing, while contributing to a brighter, greener future. Here, they share their story with The Natural Parent Magazine.
The passion: What inspired you to set up your business?
We have a combined love for fashion, in particular kids' fashion, and we love dressing our children in fun outfits that bring out their personalities.
We also believe in the importance of doing our bit to protect the future for our children, so enjoy second-hand shopping for our kids' clothes and picking sustainable brands that make clothes that last. We feel that ultra-fast fashion needs to stop. It's destroying our beautiful planet! So we wanted to provide an easy way for parents to shop more sustainably for their little ones and therefore help to reduce the environmental impact of fast fashion – this is how our mission began.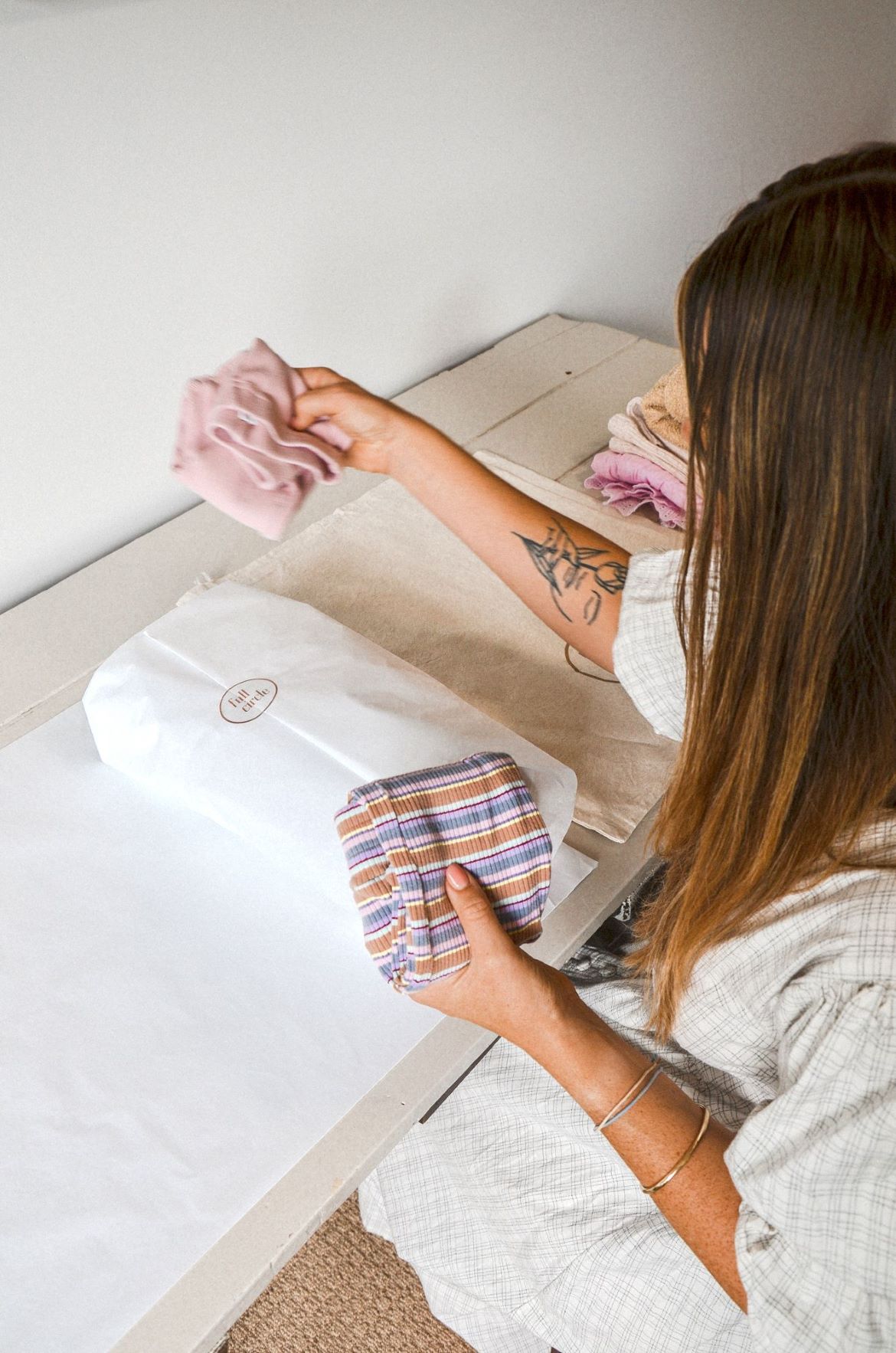 The launch: How did you start out in the beginning?
Our journey began with creating a business plan that continues to evolve and adapt today. Initially, we reached out to friends and family for market research, aiming to gather feedback and understand if our concept would resonate with customers. The outcome was amazing – we received invaluable feedback alongside constructive criticism, propelling our idea to new heights. Collaborating closely with a couple of good friends who run a small business consulting firm, Curated Consulting NZ, we developed our website Full Circle NZ and starting to pull everything we need together for the launch – like photoshoots, setting up our Instagram and Facebook pages, and ensuring we had enough stock for launch. It's no easy task to set this all up but being in it together made it so much more manageable and fun!
Since launching Full Circle NZ a couple of months ago, our business model has undergone subtle shifts and we've fine-tuned our offerings to better align with our customers' preferences. It's incredible to observe that as the business expands, so does our vision for it and the store itself. We're brimming with excitement as we eagerly anticipate the growth of our 'baby', Full Circle NZ,
The innovation: What was the biggest breakthrough for you with your business
Our biggest breakthrough was being the first in New Zealand to launch a business that offers a swap bag model for kids' clothing – the positive feedback and reviews are really encouraging so far. Plus, getting nationwide media coverage on RNZ and The Hits was a huge highlight and helped to share more about what we are trying to do with our business.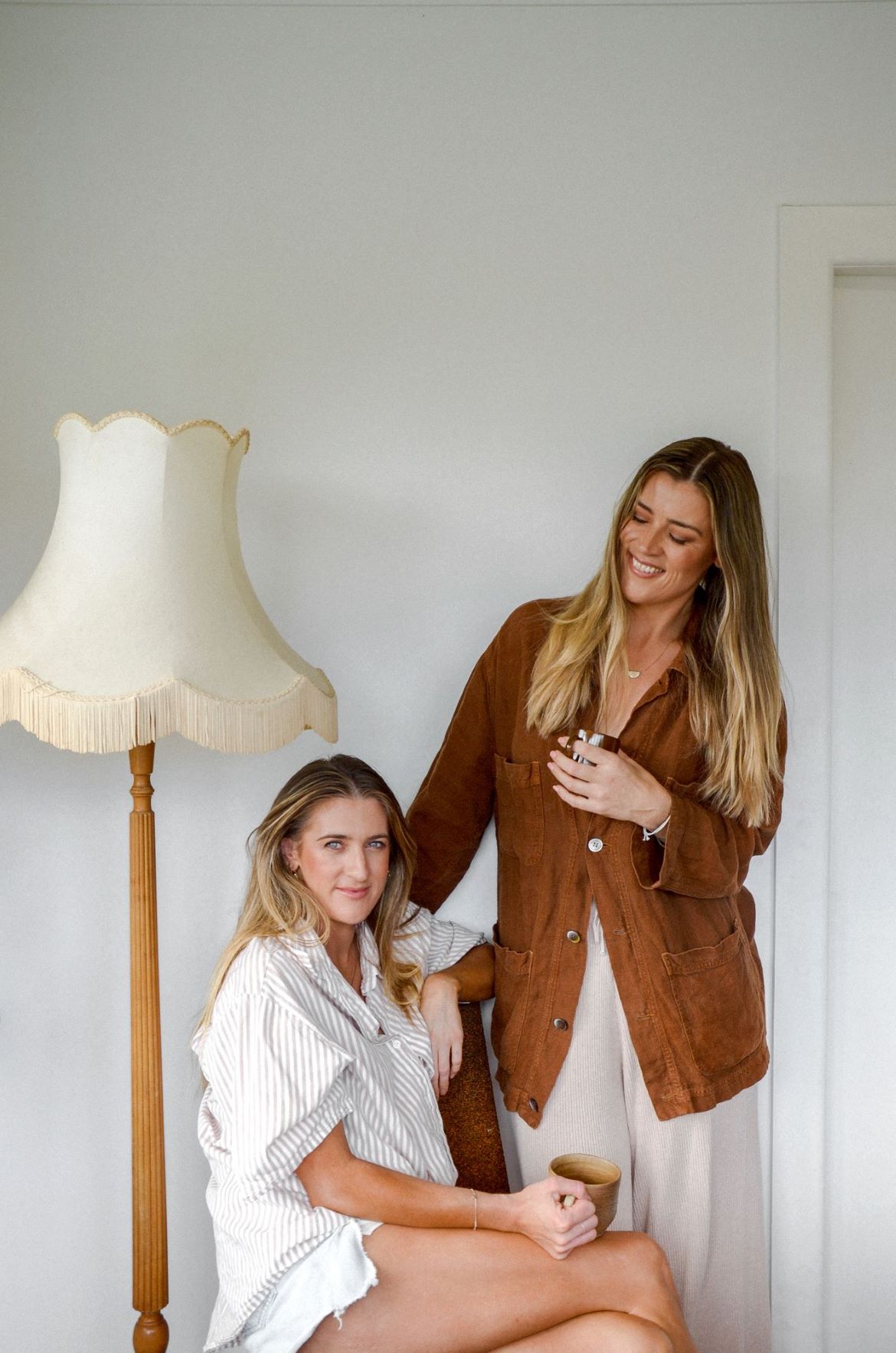 Yin and Yang: How do you balance work and family?
We've been friends for over 30 years and have a combined total of five children, so we're no strangers to the balancing act life throws our way. Knowing each other inside out, we can anticipate each other's strengths and weaknesses, and recognise when a quick breather is necessary. One of us brings a creative flair, while the other is meticulous and detail-oriented. This combination is powerful, especially in a business like ours, where social media plays a pivotal role in marketing and sales. It's undeniably challenging, but we wouldn't have it any other way because together, we make it work. If our business happens to not go the distance, we are both just so grateful to have this opportunity to do it together – we have become so close again because of Full Circle NZ.
See next page for more…