While pregnant with her daughter, Naina Satchell received a beautiful set of muslin sheets and washcloths from her mother. Little did she know how much she would grow to rely on them once her baby daughter arrived! Discovering a gap in the market locally, she began researching the fabric and looking for manufacturers that produced quality cotton muslin. Fast-forward to today and she now sells beautiful, soft, organic cotton muslin products through her business, Bub & Bear. Passionate about these natural, time-tested muslins, she understands the value and versatility they bring to both parents and babies.
The passion: What inspired you to set up your business? 
I'm a first-time mum to my now 6-month-old daughter. When I was pregnant, my mother gifted me a set of muslin sheets and washcloths. I appreciated the gift, but having never been around babies before, I didn't have an understanding of why this was so special.
Only after Sovannah's arrival did I see its value. I used these muslin sheets for EVERYTHING – from swaddling or as a cot sheet, to what I threw under her for tummy time or as a nursing cover. I used it to wipe up or catch spilt milk or drool, and there was a lot of this!
I came to understand why this material has been used for baby care for centuries. It's organic, light, breathable, has high absorption, dries quickly and is just so versatile.
As I looked to purchase more of these products, I noticed a severe lack in the market locally – in terms of quality and design. To me, having muslin sheets and wash cloths is an essential. I wanted other mums to also have access to these amazing products and for them and their babies to enjoy the same. That's where Bub & Bear came into the picture.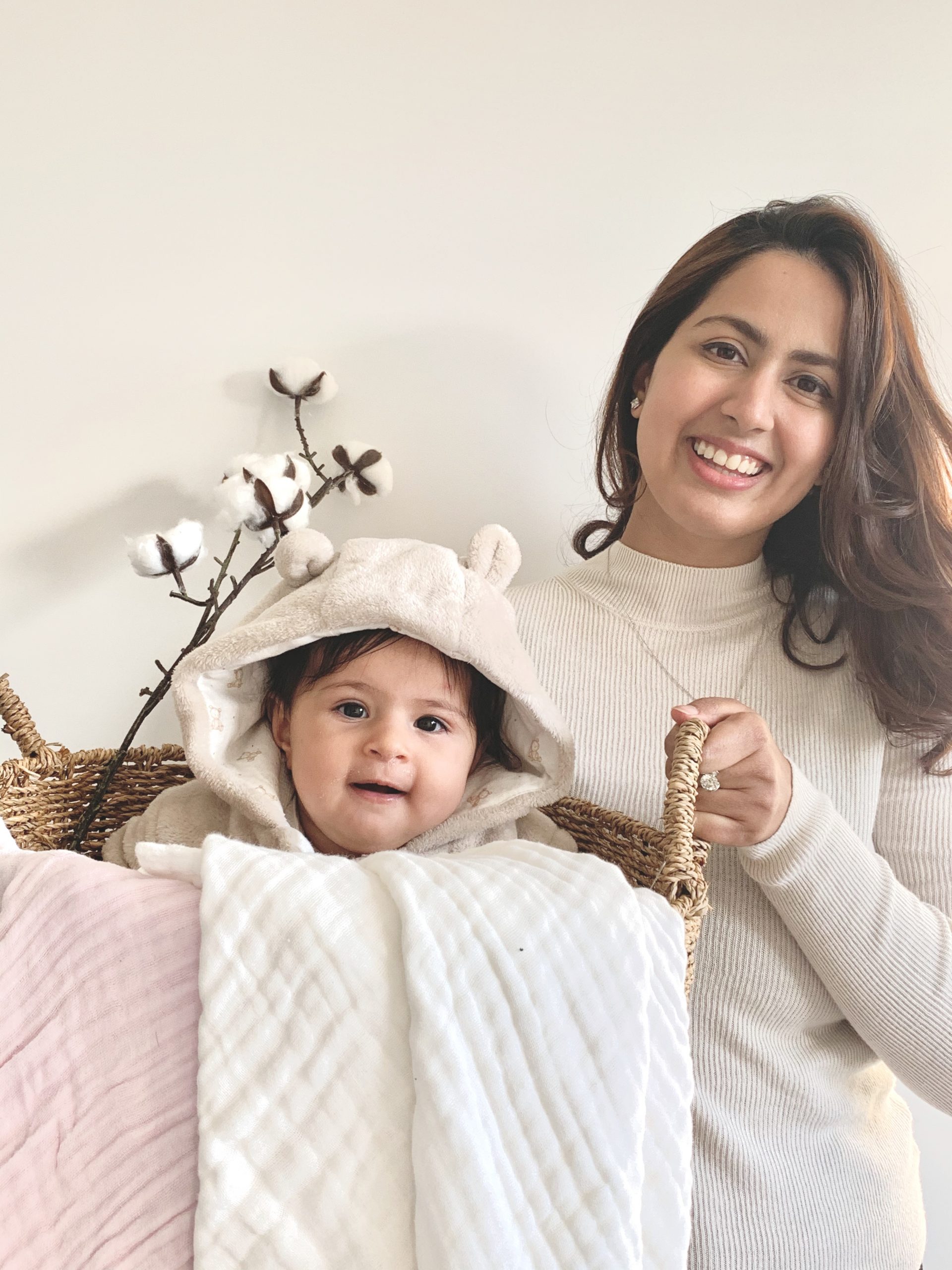 The launch: How did you start out in the beginning?  
In the beginning, this was just an idea that I began bouncing off my family, mainly my husband – half expecting him to shrug it off. I perhaps expected that he would remind me that I had a newborn and that I shouldn't take on too much – but I guess that's not the man I married, because he instead encouraged me to believe in myself and just do what I had to, and so I did!
I started with doing my research on the fabric, its history, where it's produced, the different weights and quality along with certifications. I then scoured the internet in search of manufacturers that produced quality cotton muslin and had the same values and expectations as I did. After countless calls, emails and messages, I finally found one that I felt met my requirements – that's when things started getting real.
The innovation: What was the biggest breakthrough for you with your business?  
I am a new mother and my business comes from that place – a place where I want what other mamas want: something good, something pure and gentle for their baby. It was a breakthrough for me when I realised that I could be my authentic self, as that was the only way I would be able to connect with my customers. Being so vulnerable doesn't come easily to me, so it is slightly overwhelming, but also freeing.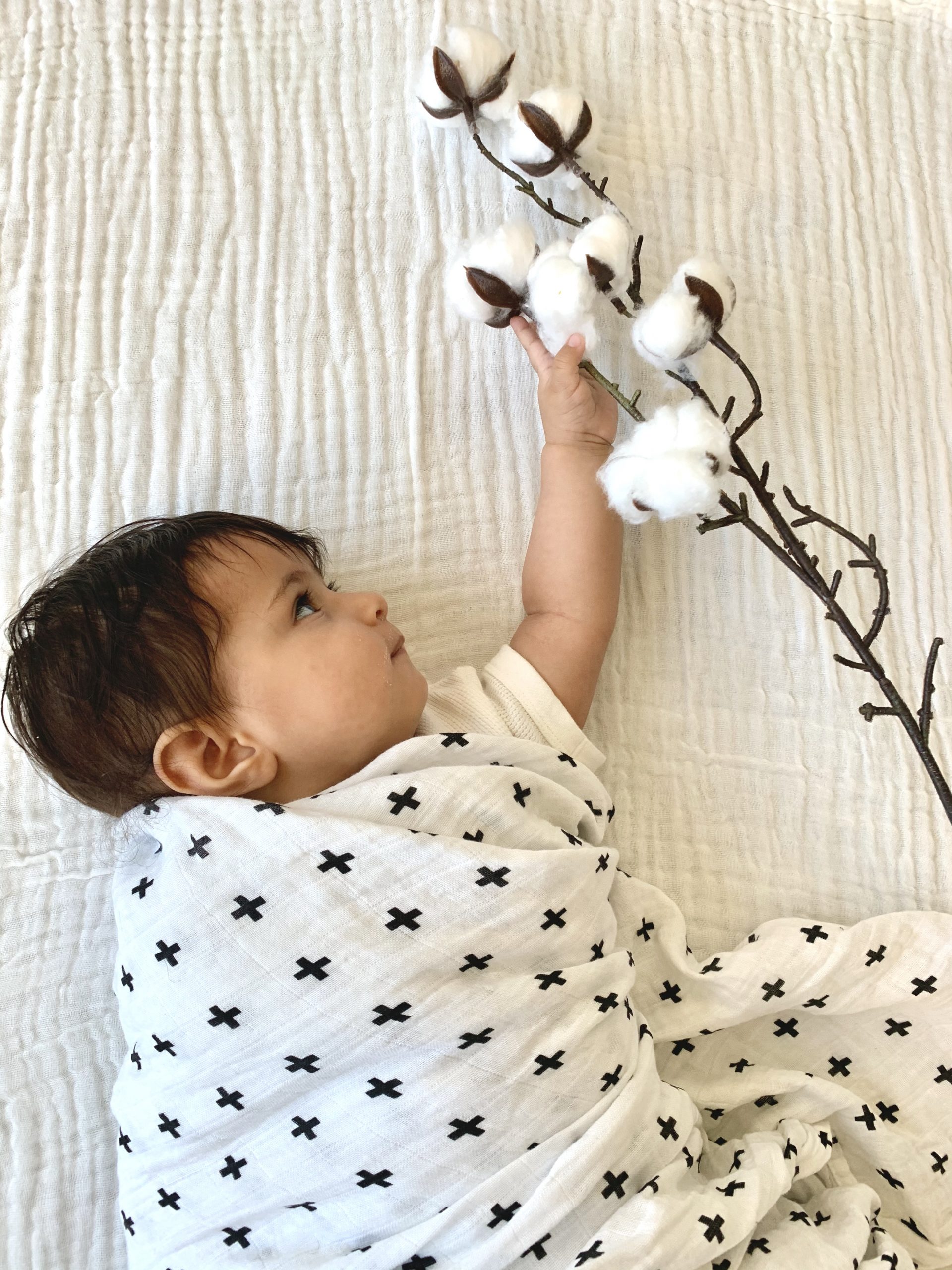 Yin and Yang: How do you balance work and family? 
This is a work in progress. My daughter is my first priority, and to her I am totally devoted. I ensure that I give her all my attention and soak in as much of her as I can because they just grow so quickly, and I don't want to miss anything! I love being her mama and this business originated from that space, so it's in the quiet moments, in the nights and weekends that I find time to focus and 'work'.
I like to be organised and check things off my list. Whenever I have a thought or idea, I make a quick note on the to-do list on my phone, and then when I sit down to do my work I go through the list and check things off.
I find being organised and setting timeframes for tasks works for me. Since I have limited time, I focus and get to accomplish quite a bit in a short space of time. 
See next page for more…