Unable to find decent, fit-for-purpose first aid kits for their families, Amber and Kate combined their skills and experience and set out to design their own. With an aim to be the home for trusted, quality first aid kits and products in New Zealand, they have curated premium and stylish kits that include all the essential products needed for every kind of adventurer. From their Ouch Pouch for your littlest explorers, to the Wilderness Plus kit for the more extreme, they have everything you need to prepare for whatever your family adventures bring. Here they talk to The Natural Parent Magazine about the inspiration behind Parachute First Aid, their biggest breakthrough, and the challenges they have overcome along the way.
The passion: What inspired you to set up your business?
We are mothers – Amber has two daughters, and Kate has three sons – and we are both married to men who spend a large amount of time in the outdoors. We have seen enough to know that you should always expect the unexpected!

As parents, we all know we should make safety a priority, either when going on big adventures, or even just to the local playground with the kids – yet proper prep for emergencies can often come second to cramming other items into your bag.
So when we couldn't source fit-for-purpose First Aid kits, we decided to design our own.
Amber, using her pharmacist qualifications and training, sourced the premium products we wanted to include. Kate brought in experience in Outdoor Education, farming, and over ten years of being a Playcentre Mum; and together, we have turned our life experiences into Parachute First Aid.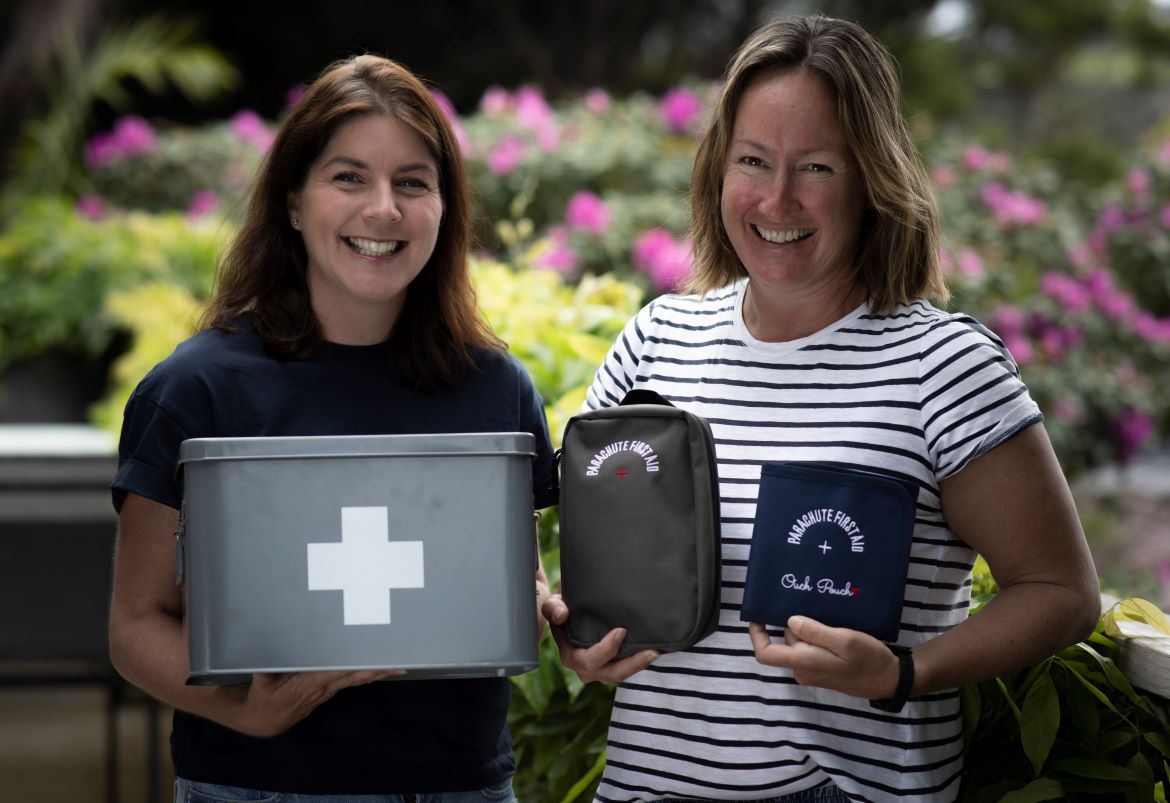 The launch: How did you start out in the beginning?
We had weekly meetings, mostly at local cafes, discussing our plans, and undertook extensive research about what was available already out there, what our market was, and what our point of difference is.
Our first public exposure was through a piece to camera about our Wilderness Kit, on an episode of The Hunters Club television show. This started our pre-sales, and due to shipping delays, we didn't even have all our kits ready in stock. It was quite a stressful start! But a good introduction to the realities of starting your own business.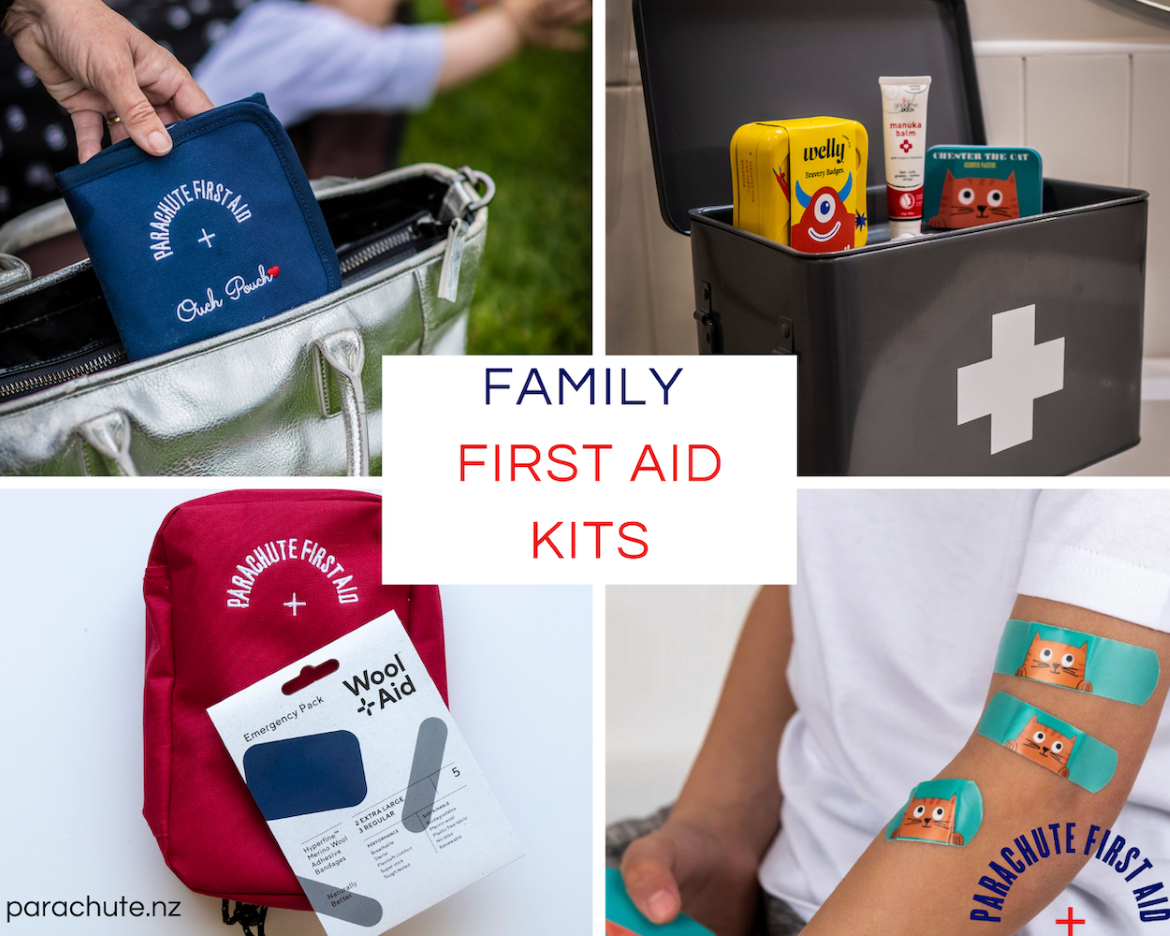 The innovation: What was the biggest breakthrough for you with your business?
Being able to take a holistic approach to something that is essentially medical and practical was a great breakthrough for us, and creating the concept of Ouch Mouse was a process we really enjoyed. We all know that we can't control everything that happens, but what we can do is change our experience of things, and our Ouch Mouse helps both the parent and the child tremendously, when an injury does occur.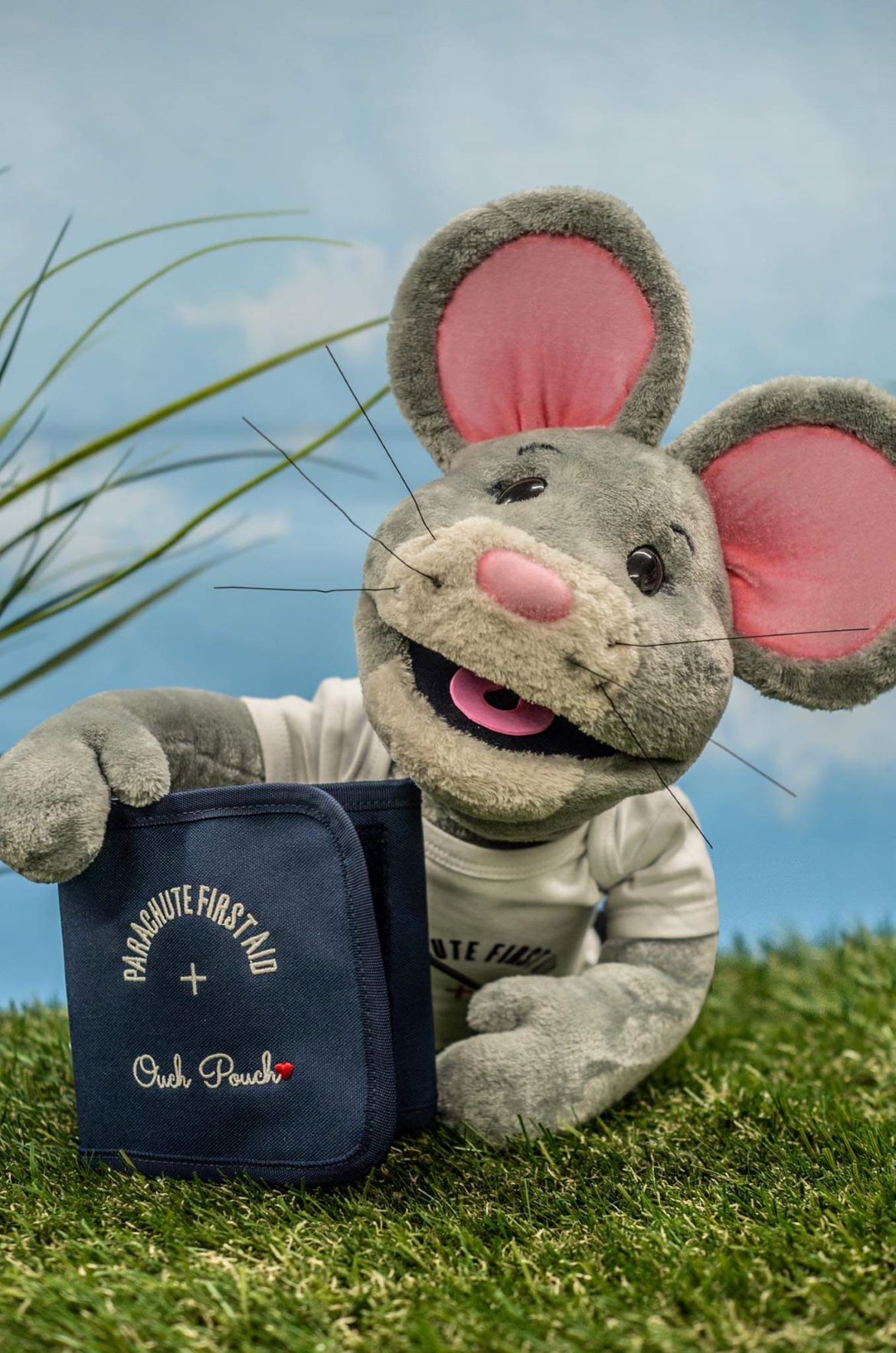 Yin and Yang: How do you balance work and family?
With so many demands on our time, it is hard to be everything to everyone, and we have realised how important it is to set priorities, schedule your time, write plans, and not being afraid to re-prioritise. We also try to take time out for ourselves and share our work experience with our children, so they feel a part of it all.
There is no such thing as perfect balance, and there are times when work takes priority and there are times when family takes priority. The key is to find a balance that works for us and our families. We've also discovered just how flexible we need to be. Things don't always go according to plan, and we are prepared to adjust our schedule as required.
The beauty of working for ourselves is that we can be present for our children at school events and important occasions. Though, ironically, we liked the idea of working hours we choose, but due to the nature of retail, and the fact that retail seemingly never sleeps, you actually don't really get to choose those hours after all!
See next page for more…