What started out as a hobby making decorations for her daughter's first birthday grew into a business idea for Rachel Adams, after she received so much support from her friends and family, and encouragement from strangers who hadn't seen her style of products before. Embracing her creative side, she started crafting gorgeous handmade gifts and keepsakes out of wood and acrylic and Mostly A Mum was born. From beautiful birth announcements and plaques, to baby milestone discs and party decorations, if you have something special in mind, Rachel will create it for you. Here, she talks to The Natural Parent Magazine about the inspiration behind Mostly A Mum, how she balances work and family, and the pros and cons of running her own business.
The passion: What inspired you to set up your business?
The drive came from people saying how they haven't seen my style of products, along with the support from friends, family and strangers. I needed to do something for me and to use my creative side.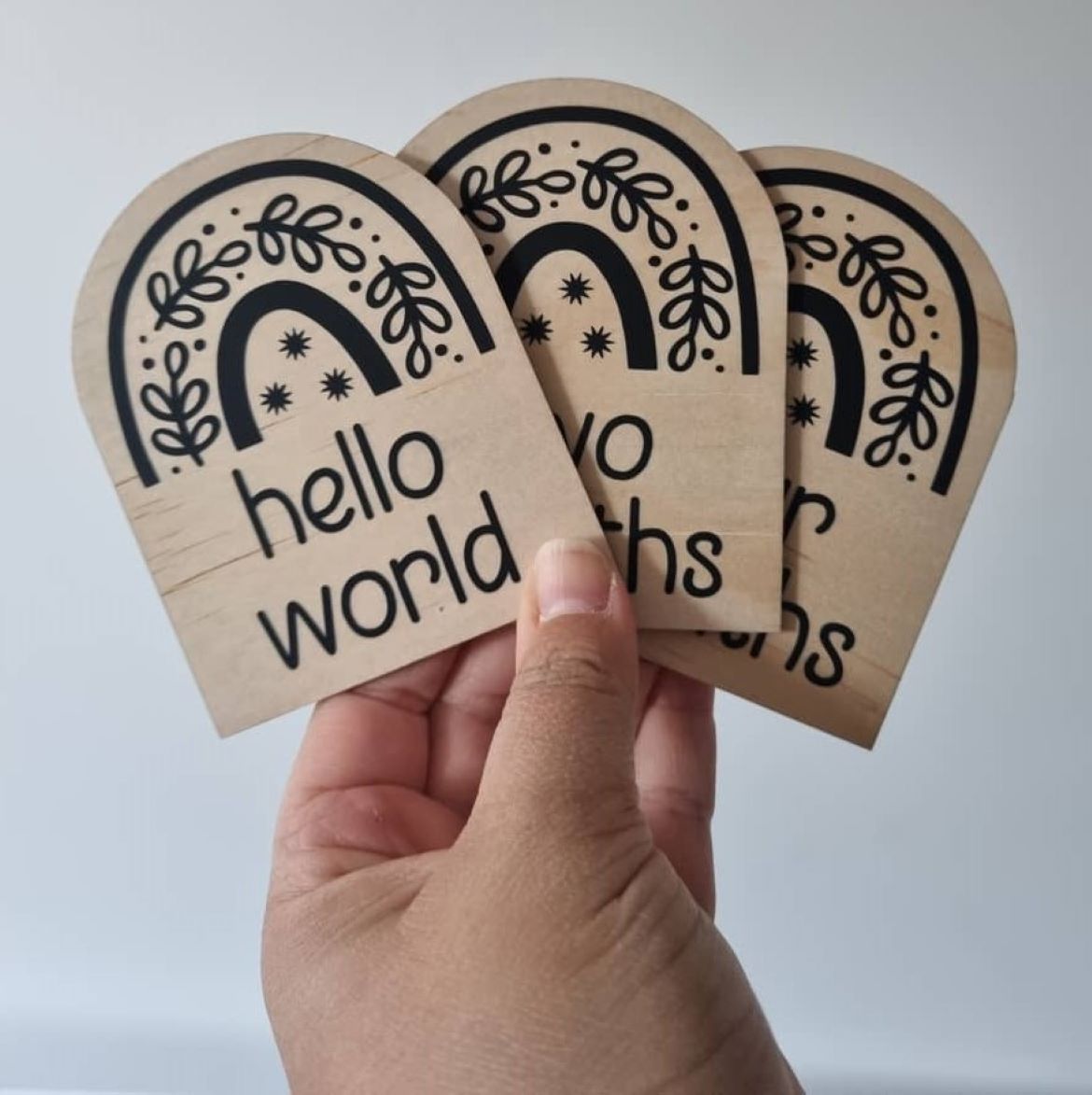 The launch: How did you start out in the beginning?
On the kitchen table like all hobbies, right? Haha. I originally purchased my machine to make decorations for my daughter's 1st birthday. I said to one of my friends who is in the vinyl industry, "Oh, I won't make a business out of it, I'm not that nifty". Within 3 months, Mostly A Mum started.
We had a huge change in our family life mid December 2021 which consumed me physically and mentally, so I stopped using my machine for anything. One night, I came back to my machine and decided to make some milestone discs and a few other items for a friend who was due to have their baby in a few months. I found that this was my escape from reality. It was my breath of fresh air. I wasn't just a mum or just a wife. I always had a creative side and it was good to put it to good use. My friend opened her gift at her baby shower and people were amazed at what they saw and suggested I start selling. I thought no way would anyone buy my things. A few days passed and I was talking about business names to my husband and I came up with Mostly A Mum. Then I opened an Instagram page and Facebook page and paid for adds. Within an hour, I got my first order for a set of milestone discs. I was so excited! Now I haven't looked back!
My business has honestly helped me and my mental health. Seeing my orders come through, I do a little happy dance.
The innovation: What was the biggest breakthrough for you with your business?
There are a few. Firstly, finding other small businesses to support for materials and building relationships with the suppliers. Second would be my baby plaques – they are my most popular item! I truly love making them and most of all I love talking to the mums and dads about parent life. It's like as soon as you become a parent, you talk to other parents and it's like you're in a secret gang haha. You feel like you can speak openly.
See next page for more…