Is mealtime a struggle in your house? Are you endlessly dreaming up new ways to hide the veggies in your child's food? What if that could become a thing of the past? Imagine having children that know and love their veggies! It is possible – with the Healthy Little Eaters game. We spoke to Kate Pearce, mum to two boys and a former paediatric nurse, who designed and created the game, to learn more about how she got started.
---
The passion: What inspired you to set up your business?
I remember the exact moment and feeling when I knew that I had to teach my two children about the importance of healthy eating when they were young, so that they didn't have to go through the health issues that I did as a teenager and young adult.
Having healed health issues and anxiety through changing my diet and building a strong positive mindset, I became extrememely passionate about sharing this knowledge with children and adults.
I believe that having a healthy body and mind is the key to living a successful and fulfilling life and it all starts with what we are fueling our bodies with – especially at a young age when our organs, bones and muscles are in the critical years of development.
Encouraging your kids to eat fruits and vegetables does not have to be a fight! It can be fun, enjoyable, there can be laughter, silliness and importantly – connection!
So if you are struggling with the pressures of dinner time and finding healthy, fun conversations around healthy eating and ways to get the veggies in, lets connect!
It's time to take the weight off your shoulders so that you can find the joy (not the job) in parenting, whilst finding the relief and happiness that you are making a huge difference in the lives of your children.
The Launch: How did you start out in the beginning?
Healthy Little Eaters started out as a simple idea that popped into my head after meditation and funnily enough while taking a shower. I had no idea of what the finished product would look like or how it would come into existence, however I just knew that it had to be created as it would be of great value.
During the first stages of launching my business, I had to do a lot of personal growth work – I had to unlearn a lot of old beliefs that I had about my abilities and re-train my mindset to one of success.
The sales in the beginning were slow but I found the more I worked on how I felt inside, upping my level of happiness, self-belief and excitement, the more sales and opportunities would open up.
To this day, Healthy Little Eaters sales are increasing throughout kindergartens, shops and pharmacies and I have had the opportunity to run cooking classes and develop t shirts. I make sure that I work on myself each day and I strongly believe our business success is a reflection of how we feel about ourselves.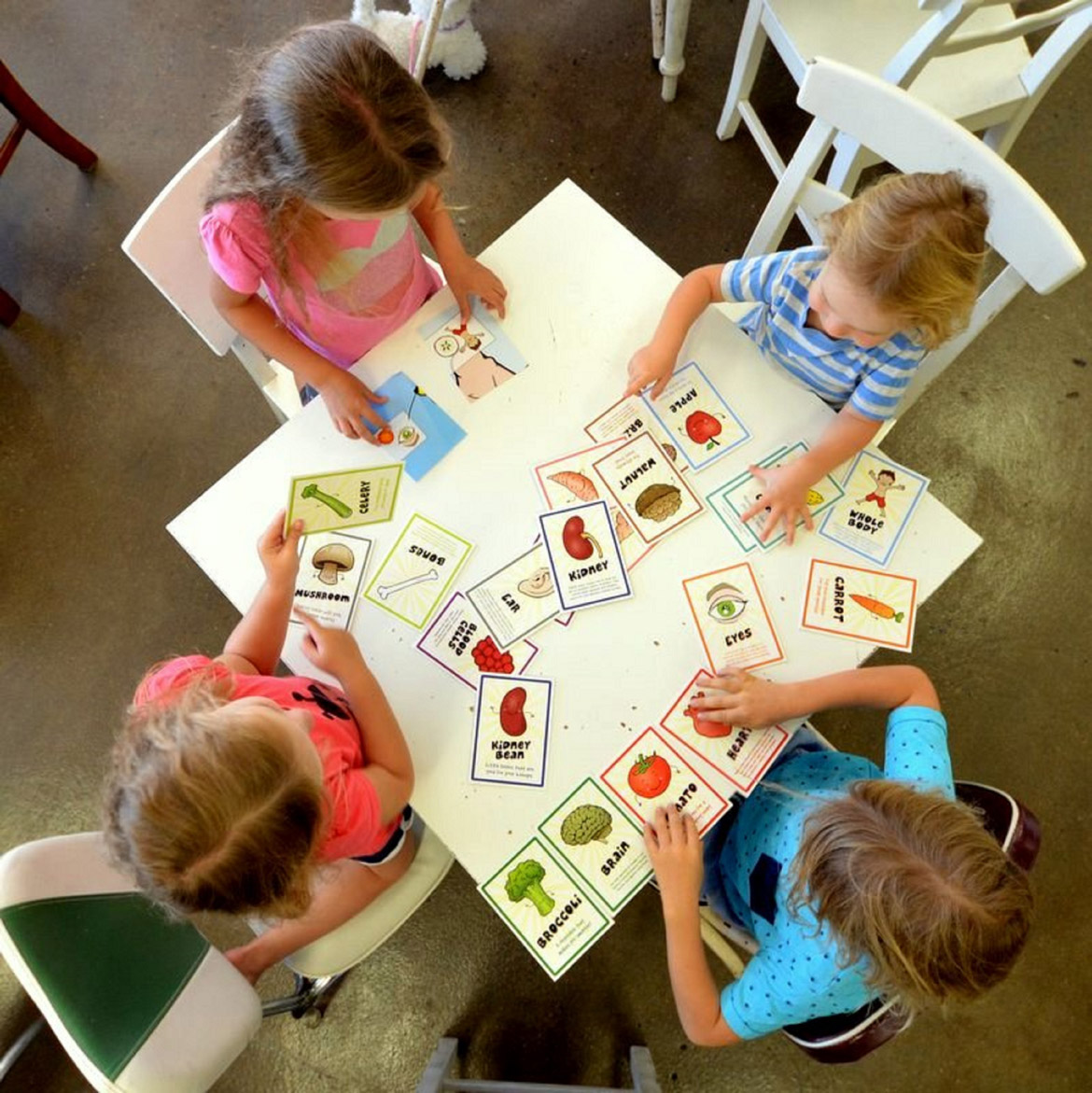 The innovation: What was the biggest breakthrough for you with your business?
When the wonderful feedback from parents started to trickle in and I heard reports that children were taking the game to bed with them and getting excited to eat fruits and vegetables, was when I realised that I had created something very special for children and families.
With a QLD distributor also taking the game on and whole pharmacies jumping on board to promote and sell the game, I felt the beautiful feeling of excitement that Healthy Little Eaters was going to be in hands of plenty of children – helping them to understand the connection between healthy eating and a having a healthy body.
See next page for more…