You will need to discuss your options with your LMC, but there are many benefits to planning to birth at Birthcare: your risk of interventions such as forceps, ventouse (vacuum) delivery, episiotomy or caesarean section is reduced and women who have a vaginal birth without intervention usually experience a rapid recovery with less pain and discomfort.
As a primary birthing and postnatal hospital with no obstetricians or operating theatres on site, active birth is encouraged (moving and changing positions), as well as the use of other complementary therapies.
Birthing rooms
There are three large, fully-refurbished birthing rooms, all with birthing pools. Each room has a fridge, bean bags, swiss balls and bead rolls and 2 of the rooms have birthing couches. All rooms have mood lighting to aid comfort and relaxation, with your choice of light colour, aromatherapy diffusers so you can add your own oils and a sound system so you can play music. Anything else that would make you feel comfortable is also welcome.
Water births
The birthing suite has specially-designed birthing rooms with pools. Use of the pool during labour provides excellent pain relief and 60% of women birthing at Birthcare use water for pain relief. You may also choose to give birth in the water.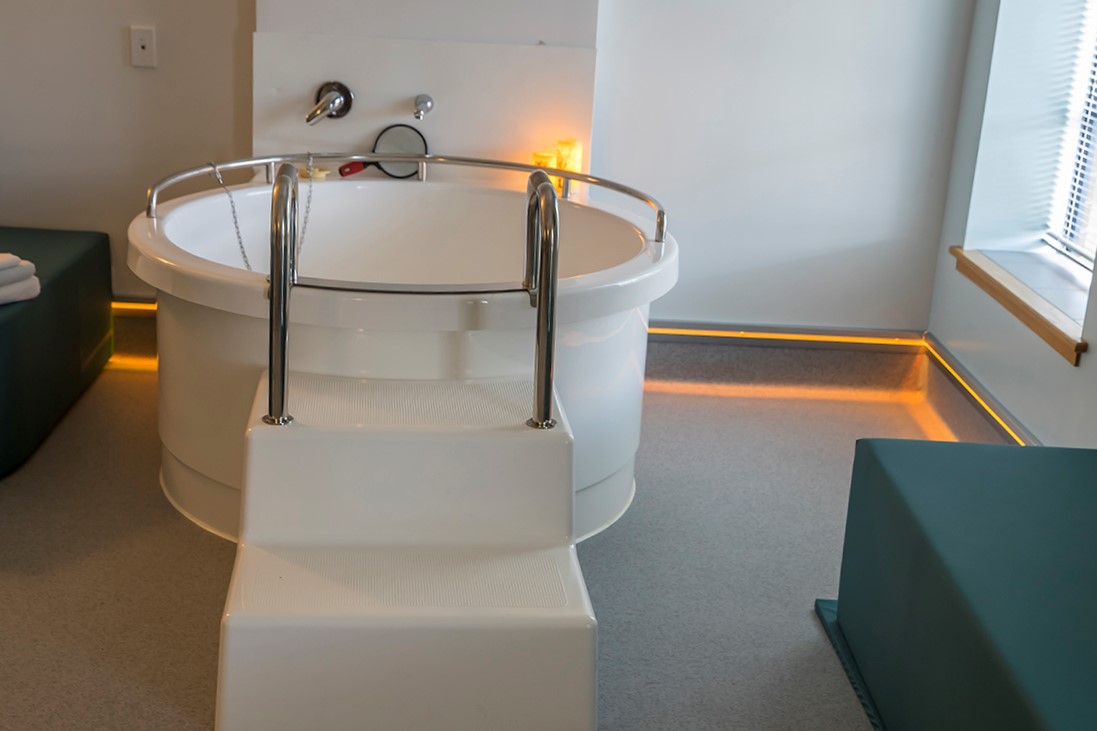 Pain relief
Other than the pools, pain relief options available include portable entonox and pethidine via injection. As a primary birthing hospital, epidurals or caesarean sections are not offered.
Complications
If your LMC has concerns during your labour, you can be transferred to Auckland Hospital with ease (which is less than five minutes away) and your LMC can continue your care in conjunction with the specialists and midwives there.
Follow this link for more information about the services provided at Birthcare and to watch women talking about their positive experiences of birthing there.
---
Birthcare has two primary birthing units – Birthcare Auckland and Birthcare Huntly You can also follow them on Facebook.