As a soon-to-be or new mum, it's wonderful to receive beautiful gifts from family and friends for your baby, but to receive something for yourself too can make you feel so special and cared for. Mum-of-two Rachel Preston Broughton created Baby and Mumma Gifts to help celebrate all the amazing mums and mums-to-be in your life, along with their precious new babies. She has selected the most beautiful products to use in her hampers, choosing Australian brands, local small businesses, certified organic skincare and beautiful handmade products for mums and babies. These thoughtful gift hampers are the perfect way to let someone know you care. Here, Rachel talks to The Natural Parent Magazine about the inspiration behind Baby and Mumma Gifts and her business journey so far.
The passion: What inspired you to set up your business?
As a pregnant mother, I loved having a baby shower. I was surrounded by family and friends who all bought beautiful gifts for my new baby. After my baby was born, I realised that very few of the gifts were for me. I loved the adorable baby clothes, hand-knitted booties, rattles, and toys, but all these gifts were for my baby and not for myself. I was inspired to start a business that created beautiful gifts that care for new mothers. I want to make all new mothers feel loved and cared for with beautiful products and gifts just for mums.
The launch: How did you start out in the beginning?
I started out making gift hampers for my own family and friends for baby showers and for when new babies were born. I loved doing this and loved how happy I was making new mothers. I created my website, Instagram and Facebook site myself at home from my kitchen table. Along the way, I have employed a wonderful photographer, web designer and marketer, but I continue to do most of the work involved myself.
The innovation: What was the biggest breakthrough for you with your business?
The biggest breakthrough for me was realising how important it was to not forget about mothers during lockdowns and difficult times. I sent hampers out to many mothers and families who were stuck in lockdown and not able to have the social support that we all know is so important when having a baby. Although self-care products don't replace having the support of friends and family in the house, I hope my hampers were able to support mothers' own self-care, recovery and relaxation after birth.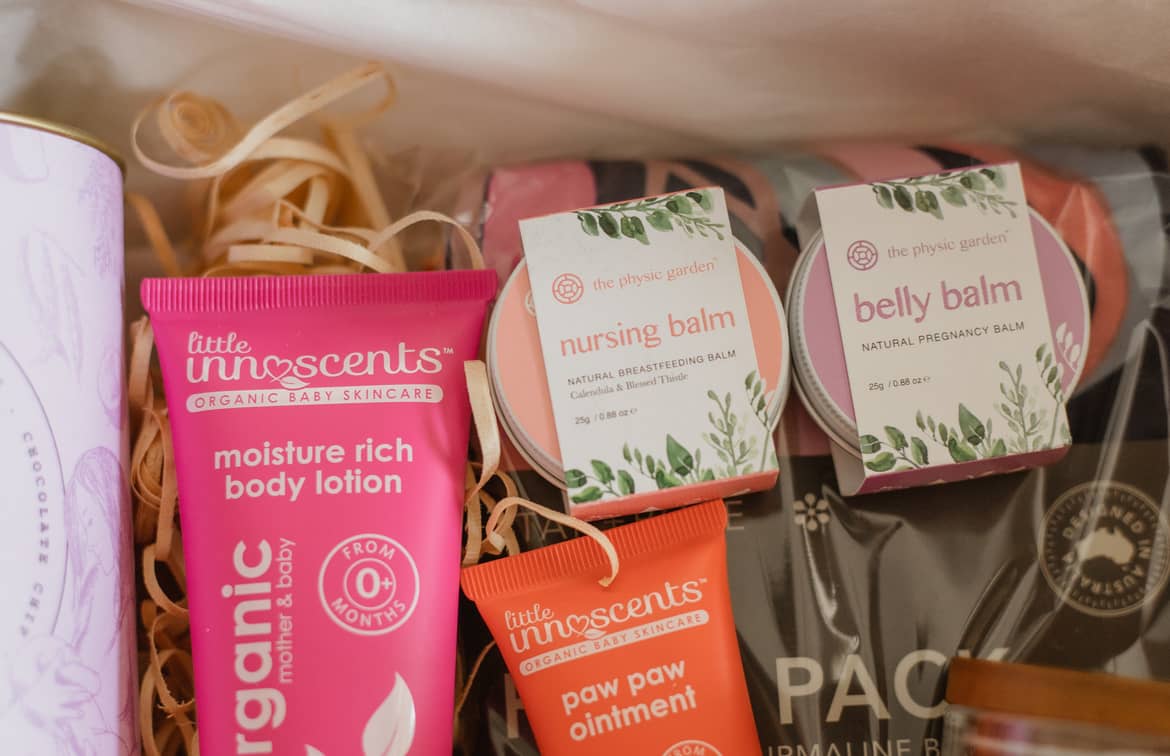 Yin and Yang: How do you balance work and family?
I work from home with two small children, which is a big challenge. I am a big fan of babywearing, so I work while my baby naps in the baby carrier. I work while my older child attends kindergarten, and after my children go to bed. I am lucky to have a very supportive husband and I am surrounded by family who also support me with my business and my children.
See next page for more…