At Enhanced Wellbeing, they are on a mission to demystify and simplify women's health. They want to provide all women with the tools to understand, nurture and nourish their bodies without intense diet programmes and unrealistic recommendations. Understanding that your journey is unique and personal, their products, herbal teas, meal plans, eBooks and programmes are designed and created to support, encourage and empower you to make the changes you need in a practical, luxurious and powerful way. Here, Enhanced Wellbeing co-founders Dana and Amanda share their business journey so far with the Natural Parent Magazine.
What inspired you to set up your business?
We met while we were studying Naturopathy and Nutrition and quickly became great friends. Luckily, we both had the same goal for our clinic: to make natural health easy, affordable and mainstream (not woo woo). So much of the health advice and information given to us today is contradictory, complicated and unachievable. Enhanced Wellbeing was set up to nurture change in our clients gently and in a way that would inspire them to continue their journey without us when the time came. 
The launch: How did you start out in the beginning?
At the very start PC (pre Covid) we were seeing clients one on one. This is hugely rewarding and we loved being part of the successes we were seeing. It became obvious that small diet and lifestyle changes, implemented carefully, led to new habits. These new habits became the new normal and more healthy choices could then be made. We wondered if this concept could be made more accessible for everyone. There are many reasons why someone doesn't visit a naturopath, but we wanted to offer a way for everyone to learn about what their bodies are saying and start the journey.
While we were still seeing clients in clinic, we started writing eBooks, designing meal plans and creating luxurious therapeutic products with the goal to make healthy choices and natural solutions easy for everyone. Most of us can fit in a couple of things, but when you are sent home with a huge list of things to add and change, it is just too much. Both of us have had testing health journeys and have used this step-by-step approach to learn about what we need and slowly make the changes. We know it works – in fact, it's addictive and delivers a whole new way of living.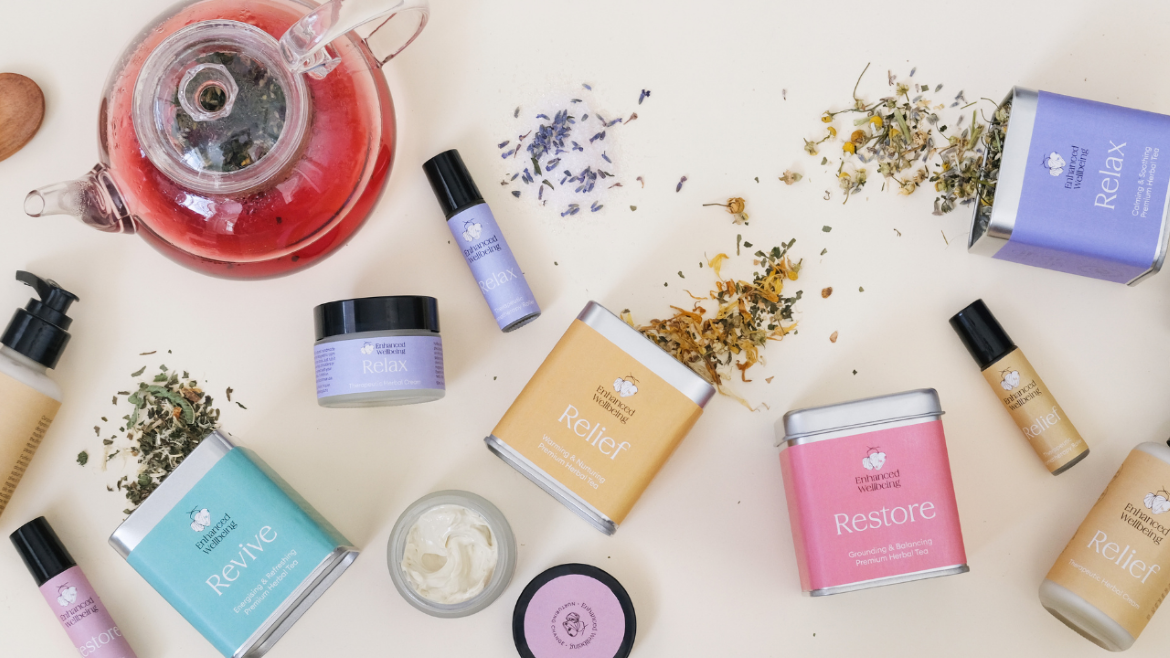 The Innovation: What was the biggest breakthrough for your business?
Our biggest breakthrough and change of direction came during the first Covid lockdown. We had been quietly developing our product ranges and writing eBooks while seeing our clients, but lockdown meant that face-to-face consultations were off the table. We wanted to keep helping people through those difficult times and that motivated us to go online with our creations. It was the perfect push for us to get our products out there.
It was at this time that we created our herbal teas. We had been talking about it for ages and we are so proud of these. They have been designed to be powerful and yummy. We know this is a super simple way for people to add a small wellness change to their lives and start the journey.
Yin and Yang: How do you balance work and family?
This is very important to us. We both have families. Amanda has 3 grown sons with one still at home and Dana has two young boys. At the start, a business can be all consuming and some weeks we are flat out, but we each remind the other about taking time out for family and with two of us, we are able to help each other out lots.  
See next page for more…