Chrissie Davies has a positive approach to understanding and raising children. An experienced educator and mum to two young children, she has genuine empathy and understanding for the daily challenges that families face. At Chaos to Calm she educates parents using her wealth of knowledge and experience in understanding children, how their brains work and why they behave the way they do. 
The passion: What inspired you to set up your business 
Honestly, my business was born out of sheer frustration. For many years prior to starting my business, I saw and felt firsthand the lack in families' knowledge and understanding about their child's behaviour. As an experienced educator, I could only do so much to further support the children I was working with. I had to go deeper, and get inside the family homes and teach the parents all about what their child needed to thrive, but most importantly educate them about their own behaviour.
It became incredibly apparent when I became a parent myself, that I had so many skills and so much knowledge about children. Of course, like all parents, there were days when I had challenges with my own kids, but I had a lot of skills and resources available to me in my bank of knowledge, after having spent so long learning about behaviour and therapeutic approaches for children.
I came to realise that I could reach and support so many more children by educating the parents. I also knew that the more I upskilled the parents, that it would ultimately mean that so many more kids would be coming to school with so much more social and emotional intelligence, and that ultimately teachers could get back to their jobs, deal with less behavioural problems in their students and get on with educating young minds.
I feel in a sense that I have come full circle. The core of my business has always been to advocate for children. By sharing my knowledge with the adults that love, care and educate them, it means that I am having a greater impact for so many kids. My work is helping to create a whole new generation of emotionally healthy families and classrooms. How incredibly important is that?
The launch: How did you start out in the beginning?  
I hit the ground running and was completely overwhelmed by how much this service was desperately needed in the community. I was working so many late evenings as my daughter was still at home and I would go out at night to see clients. In the second year of my business I almost ran myself in to the ground servicing families, and I really had to rethink my business model to work better for me and my young child. Over time, it just became too hard for me to keep travelling all over Melbourne and country Victoria, and I had to find myself a consulting suite.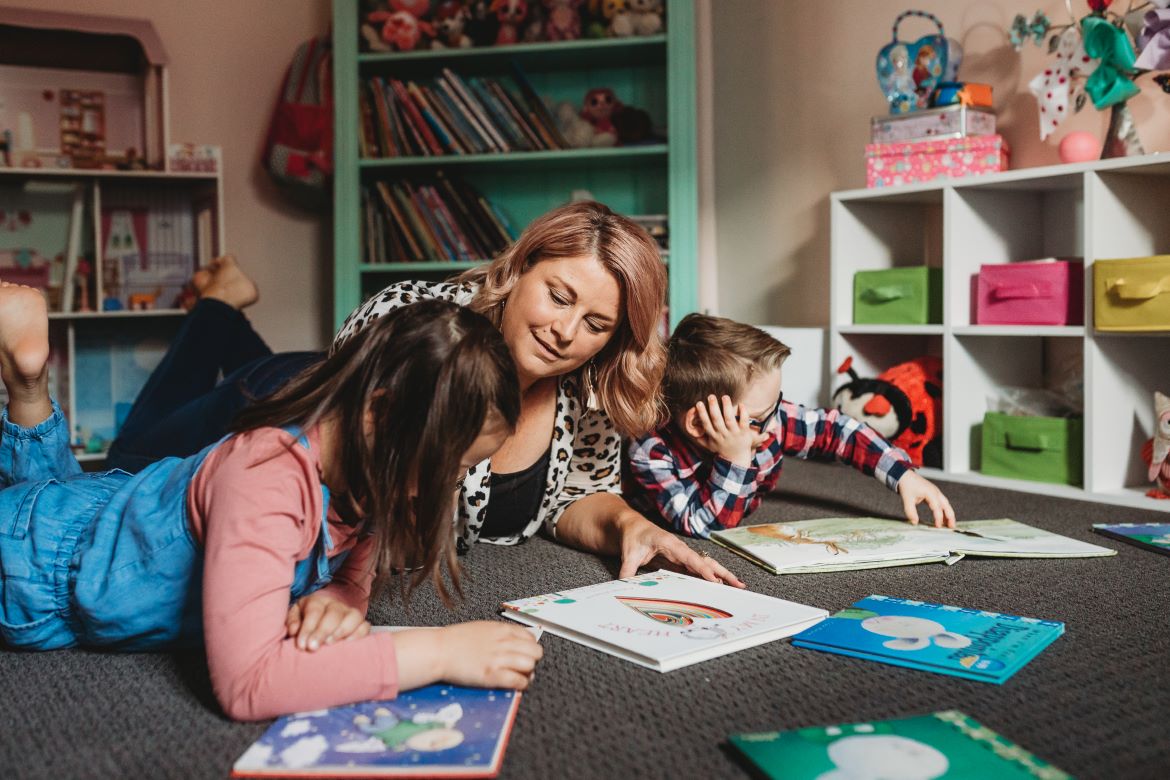 The innovation: What was the biggest breakthrough for you with your business? 
Coming to the realisation that I am an expert with a lot of knowledge that has culminated over a long period of time, really cemented me as a sought-after consultant. A lot of people kept labelling me as a parenting expert and that title just did not resonate with me. I had only been a parent for a few years, but get me talking about positive communication, therapeutic approaches and emotional engagement with children – now that is something that I am an expert in. Recently I launched my first online course which sold out, with people from all over the world signing up to learn from me. It was really mind blowing to realise that you could impact so many people's lives in such a positive and lasting way. 
See next page for more…