Having come from a lineage of healers, Salma Yassien followed her passion of physiology and pathology at university and completed a Bachelors of Science. Her studies in Pharmacology opened her eyes to the potential of natural health and she went on to gain qualifications in Western Herbal Medicine. She felt there was a gap in the health industry – a divide between conventional and natural medicine – and this is what prompted her to launch The Herbistry, offering consultation and herbal products to benefit the whole family. They provide a dynamic natural health service that introduces you to specialised solutions that combine scientific evidence and traditional therapeutics. Here, she shares her story with The Natural Parent Magazine.
The passion: What inspired you to set up your business?
As a first-time mum, I faced the predicament many mothers in our modern age do: poor milk supply and colic. I found the amount of information, products and minefield of advice very overwhelming, and sometimes even detrimental to me and my baby. This inspired me to re-centre myself by looking into the roots of my profession again. This was when I decided to explore the natural remedies my own ancestors used to support the health of both mother and child. I began using and sharing these remedies, then, after the birth of my 4th child, demands from my local community motivated me to establish my own practice and clinic. The Herbistry is a space that empowers individuals to include herbal medicine as part of caring for themselves and their families.
The launch: How did you start out in the beginning?
I expanded my presence into growers' markets as a way of locally showcasing medicinal herbs for people to see how easily herbal medicine can be incorporated into contemporary daily life. While this was empowering for members of my local community, it also gave me the ability to hear first-hand what people needed, which then led me not only to formulate remedies but perfect them.
The innovation: What was the biggest breakthrough for you with your business?
For The Herbistry clinic and online store, navigating throughout COVID has been a tremendous step forward. Throughout this, we were able to support clients by holding in-person and Zoom workshops and consultations, allowing not only existing and new clients, but a wider global audience now able to access our products and services. My Herbistry journey was also noticed. I was interviewed and featured in this year's Facebook business campaign. It's been humbling to see my own journey in a position to empower others to move forward and do the same.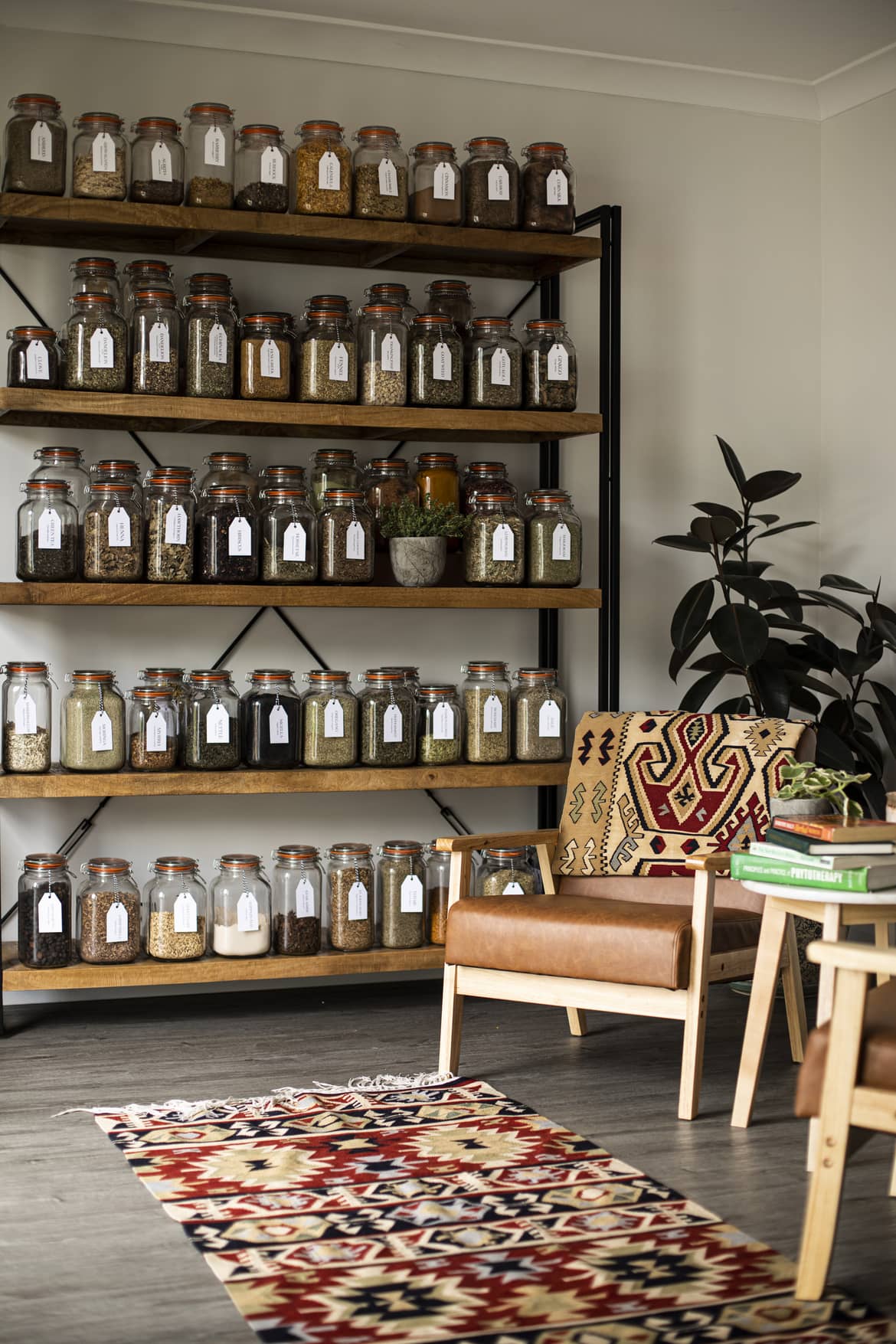 Yin and Yang: How do you balance work and family?
The key to life balance is making time for every aspect. I schedule personal and family time just like I do my clients. This gives every allocated appointment the respect it needs, even if it's 'me' time. That said, there are parts of my daily routine that are set in stone and I need to make sure are fulfilled:
1: Pivotal to each day is my time for meditation and prayer. This centres both me and my focus while releasing any mental load I may have.
2: I always take the time to cook dinner.
3: The simple practice of sitting as a family around the dining table for any meal of the day. This sets time together amidst our busy schedules, and creates a sense that everything will be OK in this crazy world.
See next page for more…