From pregnancy to labour, nursing and the years beyond, The Comfort Mama has designed a ready-to-wear dress line that doesn't compromise on comfort or style. Their intelligently designed dresses embrace your ever-changing body and bump and unlike most maternity dresses (featuring the belly bump), their design bounces back to a chic shape, making it wearable years beyond your pregnancy. In addition to this, the gorgeous, buttery soft fabric is luxurious on skin, anti-static and hypoallergenic. Each dress features hidden pockets, a snap button neckline and a silhouette to suit all body shapes and sizes. With multiple colours available, it will quickly become your wardrobe staple. Founder Belinda Condon talks to The Natural Parent Magazine about her business journey so far.
The passion: What inspired you to set up your business?
After working in retail for the best part of 20 years, I fell pregnant with my daughter in 2016 and realised very quickly that 1. I didn't want to get up and wash my hair to commute an hour each way into work once she was born, and 2. That I didn't have any gorgeously soft and comfy maternity dresses that I could lounge and sleep in, or have anything quick to pop on for when the postie arrived, because… online shopping! Combine these all together, and The Comfort Mama was born!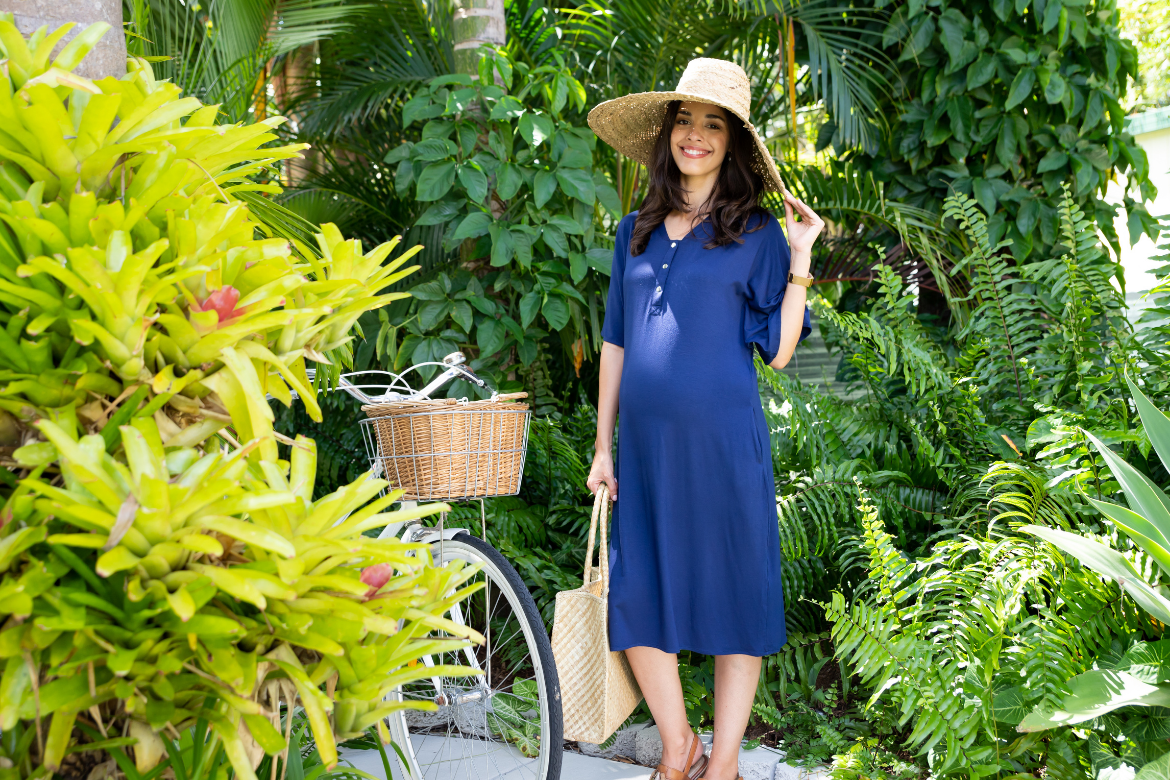 The launch: How did you start out in the beginning?
I started out by working with a dressmaker who really understood the brief. Together we perfected a dress to be worn throughout the whole pregnancy, that would be a perfect addition for the hospital bag, had pockets, and would bounce back to its original shape once baby had joined us earth side.  
Next stage was building a beautiful community who were incredibly supportive through all the stages of the journey – from support via social media and sharing us far and wide, to being involved in fabric prints and colour choices – such as our infamous Hendrix Black dress – and visiting us at the baby expos! 
The innovation: What was the biggest breakthrough for you with your business?
Our biggest breakthrough was that our customers still wanted Australian made – we had always manufactured in Melbourne, using local designers, pattern makers, fabric and trim suppliers and dressmakers, and we asked our customers if they would prefer us to manufacture off shore (to save them $) and it was a hard no! Everyone loved our Australian dresses as there are very few maternity brands made exclusively here in Aus, and it reinforced the need to support our manufacturing industry by continuing to deliver locally made products.  
We've also continued to expand our product offering in the last 12 months, through adding hospital bag organisers, baby wear, organic nipple butter, reusable breast pads, birth affirmation cards, baby bibs, milestone discs and announcement cards, all sourced from Australian small businesses.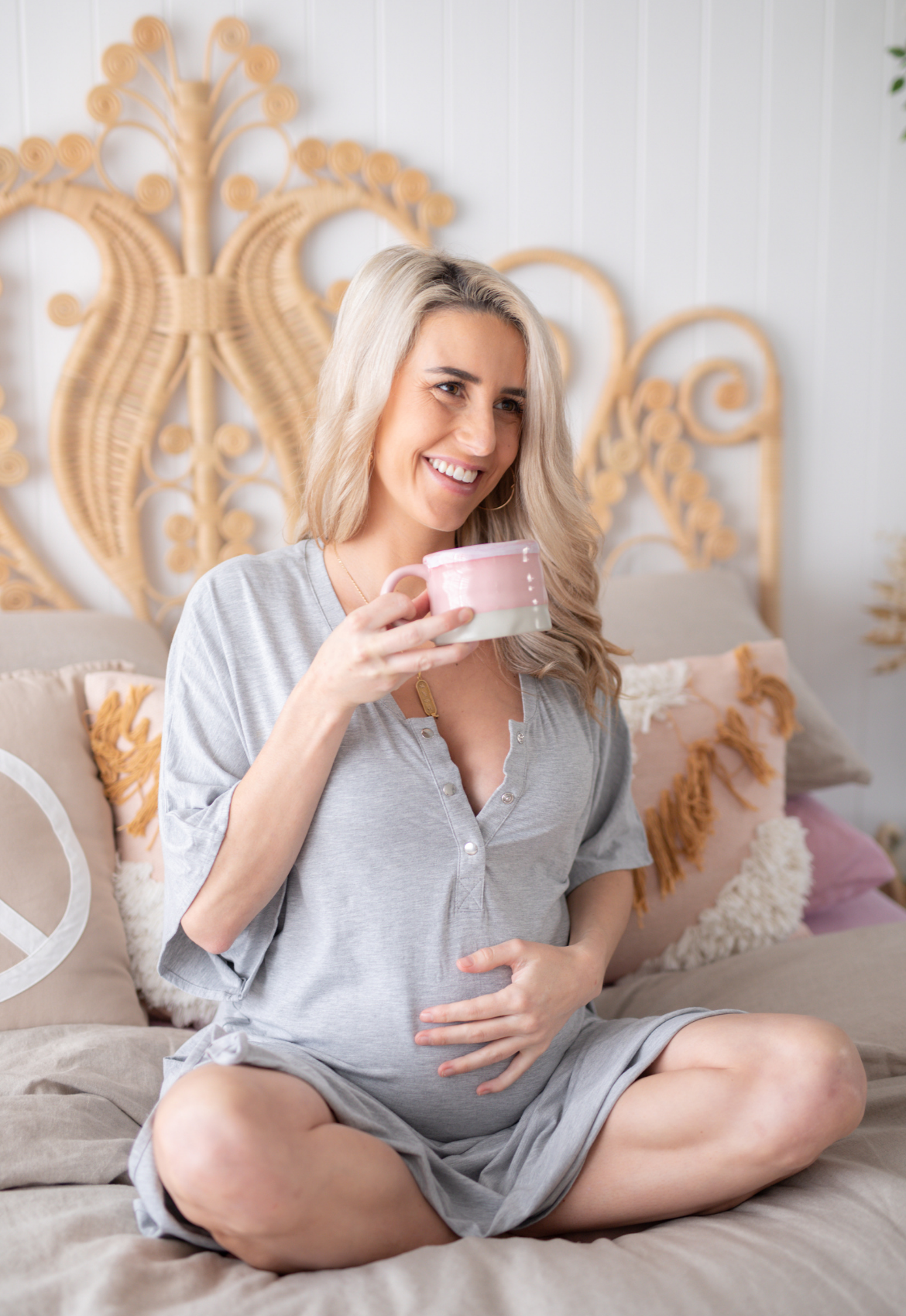 Yin and Yang: How do you balance work and family?
It's not always easy but I've found the best way to strike the balance is to set priorities, asking for help when needed, having a wonderfully supportive network of family and friends, taking time for yourself (this is always the hardest to schedule in but it's so imperative!), getting your kids involved by sharing the work experience with them and lastly, making time for fun! 
See next page for more…